International Students Organization
The International Students Organization (ISO) celebrates diversity at BUSPH. Our main objectives are to help students adjust to life in Boston and at BU, enable them to build professional relationships, and share the cultural richness of the public health experience. All students (foreign and US) are welcome to join.
For more information, please contact: sphiso@bu.edu
Staff Advisor: Felipe Agudelo, MPH, Ed.D.
ISO E-Board Members:
Akriti Rai: Akriti is a second year student concentrating in Epidemiology and Health Policy & Management. She joins us from India, where she got her BA in Economics and Masters in Public Policy from St. Xavier's College, Mumbai. She is extremely interested in building community relations between international students and residents to improve cultural exchange and promote diversity. She is particularly interested in addiction research specifically with harm reduction approaches to the opioid epidemic. She has significant experience researching interventions and approaches to reducing substance abuse and is looking to build a career around innovation approaches to reducing deaths caused by opioid overdoses. In her free time, she loves Netflix, Stephen King, and listening to The Clash on loop.
Paola Peynetti Velázquez: Originally from Mexico, Paola considers herself a Third Culture Kid. She is a last-semester MPH candidate at BUSPH, where she is focusing on Program Management in Global Health. As part of the 4+1 program, she obtained a BA in International Relations and Latin American Studies from the BU Pardee School of Global Studies in 2015. Before SPH ISO, she has been involved in Global Public Health Brigades, the Mexican Students Association, the Latin American Students Association, the International Affairs Association, and intramural football (soccer). She was also the Program Manager of Project Hope, the BU Community Service Center's public health volunteer program, and she has interned at the Harvard Global Equity Initiative, the Mexican Mission to International Organizations in Geneva, and Initiatives Inc. The summer she was a Global Health Fellow with World Vision International, where she worked on contextualizing behavior change models in rural Guatemala. She is currently writing her CE on how to create and empower sustainable community health committees in Latin America. Some of her interests include human rights, equity, anti-corruption, community empowerment, and international affairs. She is looking forward to getting to know other students and working together for a more inclusive school!
Mun Pan Aung: Mun is a second year MPH student concentrating in Global Health and Epidemiology. He is currently interning at Boston University Global Health Collaborative where he is helping out with Health System Reform and Strengthening in Myanmar project. His public health interests include social justice, health disparity and equity, and health system reform and strengthening. He graduated from Azusa Pacific University, Azusa, CA with a B.S. in Biochemistry. In his spare time, he enjoys hanging out with friends, exploring different parts of Boston, dancing, and watching movies. He is excited to be a student activist and always available for questions, comments, and suggestions from fellow students.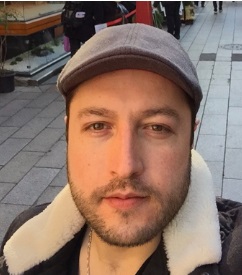 Fernando Ramirez-Del Val: Fernando is a second year MPH candidate concentrating in Global Health and Biostatistics. He got his MD degree in 2009 and completed General Surgery training in 2015. He is also the Cardiac Surgical Outcomes Fellow at the Brigham and Women´s Cardiac Surgery Division. His research includes valvular heart disease, minimally invasive cardiac surgery, cardiovascular epidemiology and cardiac surgery outcomes, using propensity scoring. Fernando´s global health interests include global surgery, health care equity and health care indicators, especially those which incentivise performance over volume. He is available for any questions and is eager to collaborate on any projects that will enhance the students BUSPH experience.
Indira Swetha Itchapurapu: Swetha is a second semester MPH student concentrating in Health Policy and Management. She obtained a dental degree from Dayananda Sagar Institutions in India. She is currently working as a Research Assistant/ Study Coordinator in the Pulmonary Center of BMC. After graduation, she is looking forward to work as health administrator and is interested in reform of the health care system of India. She enjoys badminton, travelling, dancing and trying new outdoor activities. She is excited to be a part of ISO and is looking forward to meet other international students.