International Students Organization
The International Students Organization (ISO) celebrates diversity at BUSPH. Our main objectives are to help students adjust to life in Boston and at BU, enable them to build professional relationships, and share the cultural richness of the public health experience. All students (foreign and US) are welcome to join.
For more information, please contact: sphiso@bu.edu
Follow us on Facebook: BUSPH ISO
Past Events:
Meet and Greet ISO Board
Signature Event- Cultural Show
ISO Office Hours
Social Mixer @ ZC Boston
Upcoming Events:
ISSO OPT-Transitions: STEM, H1-B, Alternatives Workshop on Wed, April 4th @ room L-201 from 5 pm to 6 pm
Executive Board:
Chinecherem Chime- cchime@bu.edu
Gianni Bermudez- giannib@bu.edu
Ayomide Omotola- aomotola@bu.edu
Maria Fernanda Cerda- mfcerda@bu.edu
Chine is a second year MPH candidate from Nigeria focusing on Community Assessment, Program Design, Implementation, and Evaluation and Global Health. She graduated with a Bachelor's degree in Biology and a certificate in African Studies from the University of Wisconsin- Madison. In addition to completing her degree, she works at the SPH Office of Admissions and is a peer educator at the Charles River Campus. Chine has an interest in implementing Maternal and Child Health programs in Sub-Saharan Africa and loves to talk all things Global Health. She enjoys travelling, dancing and cooking. She is also always willing to talk so feel free to say hi whenever you see her. She is excited to develop the international community at BUSPH and make this place home away from home.
Gianni is a second year MPH candidate from Aruba focusing on Monitoring & Evaluation and Global Health. She graduated with a Bachelor's degree in Biology pre-medicine from University of Central Florida, Orlando, Florida. Next to completing her MPH degree, she works at the SPH Graduate Student Life Department. Gigi is passionate and dedicated to developing and implementing programs that focus on health system strengthening and improving non-communicable diseases care in the Caribbean and Latin American countries. In her free time, she likes to travel, dance, cook, and read a good book. She is very excited to develop ISO into a strong, vibrant, and fun international community where BUSPH feels like home. Please feel free to stop her whenever you see her! She loves to chat and get to know you!
Ayo, a Nigerian, is a MPH candidate for the 'Design and Conduct of Public Health Research' certificate. She is passionate about intervention-research geared towards Maternal and Child Health in underserved communities. She graduated with a Bachelor's degree in Biochemistry from Babcock University, Nigeria. She worked on a DFID funded nutrition project focused on reducing under-5 mortality in Nigeria for two years and hopes to use her experience here to manage projects focused on tackling preventable deaths. She currently works at the Boston Medical Center on a research to increase HPV vaccination in youth populations and as a Coordinator on a teen pregnancy program. When not on campus or at work you can find her in church, taking a random trip, at a poetry slam, BLM event, volunteering randomly in the community or anywhere there is Jollof rice/Afrobeat.
As she takes on the role of an executive board member, she is most excited about being a resource person for other members and creating the best possible space for the international students here. Ayo is very approachable so if you see her around, be sure to say hi!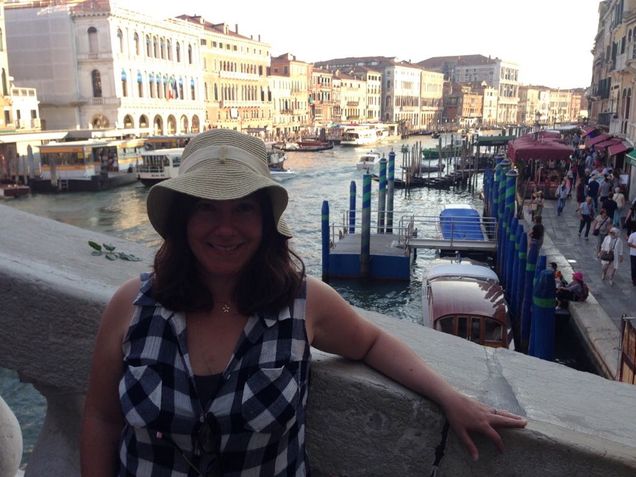 Maria Cerda is second year MPH candidate from Chile, pursuing a Health Communication and Promotion certificate. She has a MA in Intercultural Communication from Sheffield University, UK, and she is very passionate about understanding different cultures.
Before she came to U.S., she worked in her country, Chile, as an Assistant Professor of the Public Opinion, and Contemporary Thought classes at Universidad de los Andes. She also worked as a consultant doing special workshops about Chilean culture for expats.
She is especially interested in topics related in how to promote a better patient-provider communication, particularly when doctors and patients do not share the same culture or have different primary languages. After she finishes her master, she hopes to pursue a PhD.
She is very excited to be part of ISO and helps develop a place for BUPSH international students where they can feel at home and share their cultures.
ISO Advisor: Joseph Anzalone