SPH Student Senate
Student Senate Mission Statement:
To disseminate information, support student-initiated projects, and represent the concerns of public health students to the faculty, staff and university community. Membership is comprised of all students registered within departments of the Boston University School of Public Health. Student Senate is actively involved in community projects and its members serve on a variety of advisory boards and committees at the School and University.
Student Senate Purpose:
To represent and advocate for the causes and interests of the student body.
To function as a channel of communication between students and the SPH faculty and administration.
To coordinate and organize schoolwide activities.
Student Senate 2016-17 Executive Board: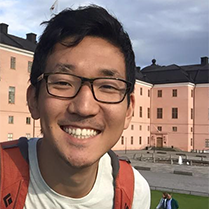 Steve Jang, President: Steve is an MPH candidate of 2017, concentrating in Health Policy and Epidemiology in conjunction with the Pharmaceutical certificate. His public health interests range from finance reform, politics and policy, health equity and social justice. Before coming to Boston, he was born in South Korea, raised in Vancouver and lived in Germany andNicaragua. He went to U.B.C., Vancouver, BC in Canada, completing his Bachelor of Science in microbiology and immunology. He enjoy debates, discussions, picking up a new language and just staying outside (swimming, camping or snowboarding). He is looking forward to working with the student body to enhance our learning and BUSPH experience.
Tancy Zhang, Vice President: Tancy is a first-year MPH candidate pursuing concentrations in Epidemiology and Biostatistics and Maternal and Child Health. During her childhood, she lived in China and later moved to Toronto, Canada. She has a diverse background since she grew up in China and have studied, worked, and participated in communities in Canada. Her education background consists of a BSc in Human Biology at the University of Toronto, and a BSc in Nutrition and Dietetics at the University of Western Ontario. As part of the BUSPH community, she strives to become as much help as she can to her colleagues through academics, extracurricular planning and promoting, and advocating for international students with language barriers. Alongside her professional goals in public health, she is a strong believer of world peace. In her free time (not much nowadays), she enjoys movies, music, snowboarding and almost anything outdoor. SHE INSISTS that if you see her anywhere (on- or off-campus), come say hi because she doesn't bite (she can't bite you because of her size).
Olaoluwa Omotowa, Vice President: Olaoluwa is a first year MPH candidate concentrating in epidemiology & biostatistics in conjunction with the social justice, human rights, and health equity certificate. He graduated from the University of Utah with a Bachelor's degree in Health, Society, & Policy and a minor in Chemistry. He plans to become a public health researcher with a special focus on health disparities. He was born in Nigeria, lived in Germany, and raised in Idaho. He enjoys staying active, meeting new people, and learning from his peers. So if you see him around be sure to say hi! He is looking forward to thoughtful conversations around health and healthcare. He most looks forward to collaborating with fellow students, faculty, and staff to create programs that will enrich the BUSPH student experience!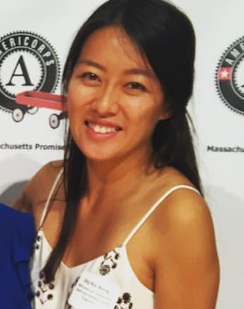 Qing Wai Wong, Communications Chair:  Qing Wai is a first year MPH candidate pursuing certificates in Epidemiology and Biostatistics and Health Policy and Law. Her public health interest lies in health disparities and decreasing the gap between research and effective healthcare policymaking. She grew up in Norwich, CT and graduated from Boston College with a degree in Biochemistry and History. Currently, she is an evaluation intern with Massachusetts General Hospital Center for Community Health Improvement, determining ways to tell the full impact and story of their initiatives in Chelsea, MA. Her passions include politics, youth development, music, and running. She is excited to fully engage with the vibrant BUSPH community!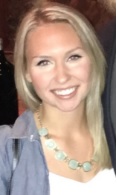 Anna Ronning, Finance Chair: Anna is currently a first-year MPH candidate concentrating in Healthcare Management. She graduated from St. Cloud State University in Minnesota with a Bachelor of Science in Operations Management and has a passion for student advocacy on campus. Her professional interests include actively seeking to combine her fascination of health and wellness with building unique processes that ensure success of an organization, quality assurance within sustainable healthcare systems, as well as developing fundraising efforts. She is looking forward to her first semester here at BUSPH and is excited to work with an incredible group of students, faculty, and staff!
Ilkania Paulino Cenit, Community Engagement Chair: I
lkania is a first-year MPH Candidate pursuing certificates in Epidemiology and Biostatistics and Monitoring and Evaluation. She graduated from Brown University with Bachelor's in Health and Human Biology and a focus on global health. She plans to become a public health researcher and use her research to advocate for the health of vulnerable populations in the U.S. and internationally. Her passion for working to improve the health of vulnerable populations stems from her identity as an immigrant; she was born in the Dominican Republic. She is very excited to work with the student body, the faculty, and staff to enhance the BUSPH experience and to engage the SPH community with our surrounding neighborhood. Please feel free to come up to her with any questions, comments, suggestions or just to say hello!
Sonja Steck, Community Engagment Chair: Sonja is a first-year MPH candidate, her focus is in Program Management and on Maternal Children Health.  Sonja is interested in primary care in the form of education and opportunity, and feels that providing women and children with tools to make good health decisions is essential to all of public health.   Previously, she worked in the San Francisco Bay Area as a bartender, a financial counselor at a non-profit that provided free counseling, and a researcher at the Hematology/Oncology department at UCSF Benioff Children's Hospital in Oakland.  Currently, she works at Brigham and Women's hospital as a research assistant, working with researchers in South Africa who focus on HIV/AIDS.  She is a runner, a hiker, a knitter, and travels as much as her budget will allow.  Sonja loves trying new restaurants, going to book readings, and making lists.  She is stoked to be back in school, learn about other people's experiences in public health, and explore Boston!
Kalpita Patel, Social Media Chair: Kalpita is a first-year MPH candidate from Burlington, Massachusetts pursuing certificates in Health Communication & Promotion and Program Management. She began her Public Health journey while studying Biology at the University of Massachusetts Amherst, where she was a troupe member in a peer health education improv troupe titled the 'Not Ready for Bedtime Players'. From there, she moved to California to serve as a teacher with AmeriCorps City Year in South Central Los Angeles, while also building upon her improv and acting skills through movies and commercials. Through her various experiences in decreasing health disparities, promoting social justice, and teaching through mediums such as theater and acting, she made the decision to study Public Health at BUSPH. Currently, Kalpita is building upon her program management and health promotion skills as a Graduate Assistant in Boston University's Fitness Department. Beyond that, she also sits on the committee for a non-profit initiative titled 'DigitalLife3D' as a Social Media and Communications Advisor, where she is able to combine her passions of wildlife conservation and research with health communication and promotion. In whatever free time she can find, Kalpita enjoys sleeping, reading, traveling, taking improv classes, running, rock-climbing, petting stranger's dogs, exploring Boston, and convincing herself she has time for all of the above activities!
Ashlee Espensen, LGBTQ Alliance Liaison: Ashlee is a second year MPH candidate concentrating in Maternal and CHild Health and Biostatistics. She is currently a MCH Research Fellow with Emily Rothman who is working to evaluate a program called My Life My Choice, which focus on commercially sexually exploited youth. She is also a research assistant with the Nurse-Midwives at Boston Medical Center where she is helping to reduce cesarean delivery rates and increase  the rate of vaginal birth after cesarean sections (VBACs). Beyond those two things, her public health interests include social justice, health disparity and equity, and consent based sex education for LGBTQ identified individuals. Before moving to Boston, Ashlee graduated from the University of Arizona with a B.S in biological anthropology and ecology and evolutionary biology.  In her free time, Ashlee enjoys the outdoors, reading, colorguard, food adventures, and friends. She is excited to be a student activist and be a source of support for the students at BUSPH.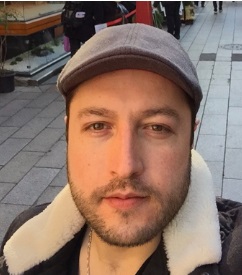 Fernando Ramirez-Del Val, ISO Liaison: Fernando is a second year MPH candidate concentrating in Global Health and Biostatistics. He got his MD degree in 2009 and completed General Surgery training in 2015. He is also the Cardiac Surgical Outcomes Fellow at the Brigham and Women´s Cardiac Surgery Division. His research includes valvular heart disease, minimally invasive cardiac surgery, cardiovascular epidemiology and cardiac surgery outcomes, using propensity scoring. Fernando´s global health interests include global surgery, health care equity and health care indicators, especially those which incentivise performance over volume. He is available for any questions and is eager to collaborate on any projects that will enhance the students BUSPH experience.
Lisa Mathews, SCPH Liaison: Lisa is a second-year MPH candidate concentrating in Maternal and Child Health and in Health Policy Management. She currently serves full-time as the Data Quality Analyst Fellow at Upham's Corner Health Center. Previously, she consulted at Boston Medical Center on EHR integration workflows, and at New Solutions, Inc., a healthcare management consulting firm in New Jersey, on grant application composition. Lisa earned her undergraduate degree with distinction in English Literature and in Cell Biology Neuroscience at Rutgers University in New Brunswick, NJ. Her studies focus on workflow quality improvement, care coordination, and incentivized provider performance. Lisa enjoys international travel, classic literature, delicious food, multidisciplinary learning, exploring Boston, and teaching. She looks forward to fun, thoughtful student and faculty collaboration.