SPH Student Senate
Student Senate Mission Statement:
To disseminate information, support student-initiated projects, and represent the concerns of public health students to the faculty, staff and university community. Membership is comprised of all students registered within departments of the Boston University School of Public Health. Student Senate is actively involved in community projects and its members serve on a variety of advisory boards and committees at the School and University.
Student Senate Purpose:
To represent and advocate for the causes and interests of the student body.
To function as a channel of communication between students and the SPH faculty and administration.
To coordinate and organize schoolwide activities.
Please contact Chase Crossno at 617-638-5006 if you are interested in participating.
Student Senate Executive Board for the 2015-2016 Academic Year:
Eva Zaret: Eva is a second year MPH candidate concentrating in Social and Behavioral Sciences. Last year she served on the Student Senate as the Vice President. In addition to attending BUSPH, Eva works full time at Boston Medical Center for Boston HealthNet, an integrated health care delivery system focusing on urban health. She is always available for questions, comments, suggestions, or thoughts from fellow students and wishes everyone a great academic year!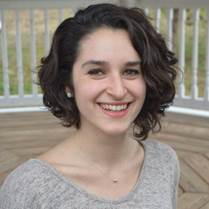 Avery Desrosiers: Avery is a second semester MPH candidate concentrating in Maternal and Child Health. She is currently a MCH Practice Fellow at the National Institute for Children's Health Quality where she is helping to finalize a sustainability tool for the Infant Mortality CoIIN Project. Her professional interests include community assessment and planning, social determinants of health, and food system equity. Avery graduated cum laude from the University of Connecticut with a B.S in Allied Health Sciences and a minor in Women, Gender, and Sexuality studies. In her spare time she enjoys running outdoors, performing Improv comedy, and attempting DIY Pinterest crafts. She is looking forward to collaborating with the student body on future events and projects.
Leslie Chatelain: Leslie is a first-year MPH Candidate concentrating in Global Health. His professional public health interests exist on a rather broad sphere encompassing his fascination with the intersections between biology, infectious and chronic disease, and public health. However, his focus centers around addressing issues of health inequities, poverty, racial justice, and access through substantive program development/implementation based around robust monitoring and evaluation tools. He originally hails from the city of Providence, RI (yes, smallest state in the country Rhode Island, NOT Long Island). He received his Bachelor's degree in Ecology and Evolutionary Biology from Princeton University and following his graduation he spent part of the summer on a missions trip in Uganda. Outside of BUSPH, in his free time (what's left of it, of course), he enjoys just kicking back with friends, exploring Boston, taking part in the numerous events and discussions thrown by either BUSPH, BUSM, or other Boston group, and giving back to the community through volunteering opportunities with BUSPH's Rotaract and other Boston organizations. If you see him, feel free to say hi! He promises he doesn't bite and is mostly always willing to hear questions, comments, suggestions, or concerns from fellow students. Best of luck with this semester!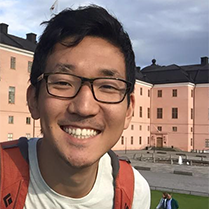 Steve Jang: Steve is an MPH candidate of 2017, concentrating in Health Policy and Epidemiology in conjunction with the Pharmaceutical certificate. His public health interests range from finance reform, politics and policy, health equity and social justice. Before coming to Boston, he was born in South Korea, raised in Vancouver and lived in Germany and Nicaragua. He went to U.B.C., Vancouver, BC in Canada, completing his Bachelor of Science in microbiology and immunology. He enjoy debates, discussions, picking up a new language and just staying outside (swimming, camping or snowboarding). He is looking forward to working with the student body to enhance our learning and BUSPH experience.