Getting the Most Out of the AM-PAC: Workshop for Clinical Users
Workshop Description
Getting the Most Out of the AM-PAC: Workshop for Clinical Users provides resources and support to advance the use of the AM-PAC in clinical settings. The workshop features presentations by AM-PAC developers and the early adopters who have successfully integrated the AM-PAC as an integral component of quality improvement efforts.
The agenda includes morning plenary presentations to provide an overview of the AM-PAC measure and examples of how AM-PAC has been used to impact clinical practice. Afternoon workshops focus on AM-PAC implementation with options for individuals at beginning and advanced levels. Join us to engage with AM-PAC experts and network with other AM-PAC users! Register below!
WHO SHOULD ATTEND
This workshop is intended for individuals engaged in quality improvement efforts for rehabilitation services across the continuum of care. The intended audience includes: clinicians, administrators, faculty and researchers.
OBJECTIVES
Upon completion of this workshop participants will:
Understand how to create a clinical culture that recognizes the importance of data
Develop clinical questions that can be answered using AM-PAC data
Integrate AM-PAC data into ongoing quality improvement efforts
Describe how to design and implement an AM-PAC data collection system
Understand how to implement AM-PAC staff training
Apply standards that ensure reliable data collection
AGENDA
April 5, 2017                                                                                                                                                                                 
Topic
Faculty
7:00-8:00
Registration and Breakfast
8:00-9:00
Foundations of AM-PAC
Alan Jette
9:00-9:15
Q & A

 

9:15-10:15
Demonstrating Value in Healthcare: A Systematic Approach to Using Data
Michael Friedman
10:15-10:30
Q & A
10:30-10:45
Break
10:45-11:45
Using Data to Inform Practice and Clinical Operations
Mary Stilphen
11:45-12:00
Q & A
12:00-1:00
Lunch
Implementation Workshop Track 1: AM-PAC Basic Training
1:00-1:45
Training Staff to Use the AM-PAC and Case Examples
Mary Slavin
1:45-2:30
Integrating AM-PAC into your Setting
Mary Stilphen & Michael Friedman
Implementation Workshop Track 2: AM-PAC Data and Electronic Medical Records (EMRs)
1:00-1:45
Integrating the AM-PAC into EMRs
Kelly Daley
1:45-2:30
Designing AM-PAC Reports
Sandra Passek
2:30-2:45
Break
AM-PAC Advanced Topics
2:45-3:15
AM-PAC: Benchmarks and Clinical Outcomes
Chris Hoekstra
3:15-3:45
Function as a Vital Sign
Michael Friedman
3:45-4:00
Q & A
New Frontiers
4:00-4:15
Piloting the AM-PAC in Kaiser Permanente
John Litten
4:15-4:30
Expanding the AM-PAC for Use in Sports Medicine
Andrew Lynch
4:30-4:45
Using the AM-PAC in Skilled Nursing Facilities
Mary Stilphen
4:45-5:00
Using the AM-PAC in Home Care
Suzanne Havrilla
5:00-5:30
Q & A with Faculty
SPEAKERS
Michael Friedman PT, MBA
   
Director of Rehabilitation Therapy Services
Johns Hopkins Hospital
Faculty, Johns Hopkins School of Medicine, Department of Physical Medicine and Rehabilitation.
At Johns Hopkins Hospital, Mr. Friedman is responsible for the delivery and integration of high quality Physical Therapy, Occupational Therapy, and Speech Language Pathology inclusive of inpatient and outpatient services.  Mr. Friedman co-directs the Johns Hopkins Activity and Mobility Promotion (AMP) initiative and the Department of Physical Medicine and Rehabilitation Office of Quality Improvement.
Prior to working at Johns Hopkins, Mr. Friedman worked for a provider of senior living communities responsible for regional operations and financial oversight of rehabilitation and wellness services in including assisted living, independent living and skilled nursing facilities.
Mr. Friedman has co-authored publications in the areas of critical care rehabilitation financial modeling, the correlation between function and readmission and other hospital outcomes. He has presented at academic and professional venues on the topics of Business Management and Finance, Business Planning and Innovation, Critical Care Rehabilitation and Value-Based Culture of Mobility Initiatives. Mr. Friedman chairs the APTA Council for Health System Physical Therapy.
Mary Stilphen PT, DPT
 
Senior Director
Cleveland Clinic Rehabilitation and Sports Therapy
Dr. Stilphen led the integration and consolidation of rehabilitation services across a health system consisting of 9 hospitals, 47 outpatient therapy centers, and over 750 therapy professionals.  This project included the development and ongoing evolution of a unified electronic documentation, productivity, compliance and billing platforms.   She led the effort to establish a system wide standardized approach to the collection of patient reported outcome measures.   Featured in this effort was the development of "6 Clicks" a patient reported outcome tool that is now widely used in acute hospital settings across the country.
Dr. Stilphen has over 34 years of clinical and managerial experience in a wide variety of hospital, post-acute and private practice settings.  Mary received her B.S. in PT from Marquette University and her DPT from Simmons College.
Alan M. Jette PT, PhD
 
Director, Health & Disabilities Research Institute
Boston University, School of Public Health 
Alan M. Jette is an international expert in the measurement, epidemiology, treatment and prevention of disability.  Dr. Jette led the team that developed the AM-PAC and a wide range of other contemporary assessment instruments. He directs the Health & Disability Research Institute at the Boston University School of Public Health.  He was a Co-PI on Patient Reported Outcomes Measurement System (PROMIS) projects to develop adult and pediatric assessments as part of the PROMIS II initiative funded by NIH. He is also BU PI for a project to assess the feasibility of computerized adaptive testing use to support the Social Security Administration disability determination process. He is a co-investigator on the National Health and Aging and Trends Study (NHATS), funded by NIA. From 1996-2004, he served as Dean of Sargent College, Boston University. He currently serves as Professor of Health Law, Policy & Management in the School of Public Health.  Dr. Jette is a member of the National Academy of Medicine.
Kelly Daley PT, MBA
Director Rehabilitation Informatics and Analytics, and Clinical Informatics Program Coordinator at Johns Hopkins Hospital Dept PM&R
Baltimore, Maryland Area
Hospital & Health Care
Current: The Johns Hopkins Hospital
Previous  – Ongoing:
Lecturer at Doctor of Physical Therapy Programs including: George Washington Univ, University of Delaware & University of Montana
Lecturer at Johns Hopkins Carey Business School executive MBA program
With over 20 years of experience in inpatient and outpatient rehabilitation therapy settings in both clinical care and operations, Ms. Daley lead multidisciplinary informatics initiatives for the department of PM&R at the Johns Hopkins Hospital. Ms. Daley has led two EMR implementations for the Dept. of PM&R Rehabilitation Therapies, most recently with the EPIC product. Ms. Daley is a Certified EPIC Clinician Builder. Ms. Daley is currently a funded member of the PCORI TARGET study team focusing on pragmatic physician and therapist care of acute low back pain. Ms. Daley enjoys being an invited lecturer at the Johns Hopkins Carey Business School, Executive MBA  Program, George Washington University School of Medicine, University of Montana, Rehab. Essentials, Delaware University DPT Programs along side some of the most inspirational teachers. Her passion is to ensure that the EMR and other hospital systems support a learning organization for clinical quality and value.
Sandra Passek, PT, DPT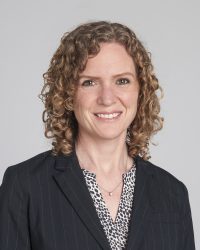 Rehabilitation Manager of Clinical Informatics
Cleveland Clinic Rehabilitation and Sports Therapy
Dr. Passek has over 22 years of clinical and managerial experience in hospital, post-acute, outpatient and home care settings. For the past 8 years, Dr. Passek has led several EMR implementations across the Cleveland Clinic Health System. She was responsible for the consolidation and development of the documentation and time management platform including 9 hospitals, 47 outpatient locations, 3 inpatient rehab facilities and 3 skilled nursing units.  Dr. Passek also directs the collection and data management for patient reported outcome measures for Cleveland Clinic Rehab and Sports Therapy. She assisted with the development of the '6 Clicks' AM-PAC Short Form.
Dr. Passek received her B.S. in Physical Therapy from The Ohio State University in 1994 and her DPT from Simmons College in 2011.  She received Certification for EPIC Inpatient Content Development in 2014.
Chris Hoekstra PT, DPT, OCS, COMT, FAAOMPT
After earning his doctorate in physical therapy from Pacific University in Forest Grove in 2001, Chris completed a full-time mentorship/residency in Advanced Manual Physical Therapy through Kaiser Permanente in Hayward, California in 2002. He was certified in manipulative therapy through the North American Institute of Orthopedic Manual Therapy (NAIOMT) in 2006.
Chris is a Board Certified Orthopedic Clinical Specialist and a Fellow of the American Academy of Orthopedic and Manual Physical Therapy. His Fellowship research revolved around studying the effect of clinical mentorship on the clinic outcomes in novice physical therapists.
Chris is the Director of Knowledge Management for Therapeutic Associates Inc. (TAI). He oversees areas of clinical quality, data management, and clinical decision support. In addition, he is an Adjunct Faculty Member of Pacific University (Forest Grove, OR), teaching courses in Orthopedics and Therapeutic Exercise. He also co-developed courses through TAI on pain neurophysiology, clinical reasoning, clinical research, and treatment-based classification and treatment of acute low back pain. He is a faculty member with NAIOMT and heads the NAIOMT Research Committee.
Chris also serves as the Assistant Director of the TAI Orthopaedic Clinical Residency program and Director of the Research for TAI. Chris' clinical research has focused extensively on clinical outcomes psychometrics, clinical application, and the effects of advanced professional education on patient outcomes. Additionally, Chris served on the Scientific Advisory Panel for the development and management of the APTA Clinical Outcomes Registry.
More recently Chris completed a Master's degree in Biomedical Informatics through Oregon Health and Sciences University (OHSU) School of Medicine. His emphasis of study revolved around clinical practice guideline generation and utilization, the use of clinical data aggregation for influencing therapists' decision making with the aid of clinical decision support systems, and organization change management related to the implementation of health IT solutions. He also has interest in the use of clinical outcomes data to improve value in clinical care.
Chris' clinical emphasis is treating patients with a variety of complex musculoskeletal injuries, including the spine, extremities, and TMJ/TMD. Chris' clinical and teaching work emphasizes systematic clinical reasoning strategies to aide treatment of complex conditions. He also enjoys working with athletes of all ages and skill levels, both for injury prevention and management. As a native Oregonian, he enjoys participating in numerous outdoor activities and spending time with his wife and three sons.
John Litten MPT, MBA
John is currently serving as a business consultant within The Permanente Medical Group (TPMG) at Kaiser Permanente Northern California. Since his tenure, John has led multiple regional improvement projects including a redesign of the surgical scheduling process and an initiative to reduce risk related to surgical site infections in the perioperative arena. Most notably, John has spearheaded a grant-funded initiative to improve organizational understanding of patients' functional and cognitive status across the care continuum via the AM-PAC.  Before transitioning to a consulting role, John practiced physical therapy for 14 years primarily within the Kaiser system. During which, he specialized in orthopedics and vestibular therapy. John has taught physical therapy as an adjunct instructor at the University of Missouri, the University of Kansas, Samuel Merritt University, and the Kaiser Permanente Northern California Orthopaedic Manual Physical Therapy Fellowship. John is a 2004 graduate of the Kaiser Permanente Fellowship and completed his master's degree in physical therapy from the University of Missouri in 2001.
Andrew Lynch PT, PhD
Assistant Professor, University of Pittsburg, Department of Physical Therapy
Andrew Lynch is an assistant professor in the Department of Physical Therapy and a Physical Therapist at the UPMC Rooney Sports Complex. Lynch's research interests include: (1) shared decision making and reducing variability in health care in orthopaedic and sports medicine; (2) physical therapy interventions and outcomes for operative and non-operative treatment of knee joint injuries, particularly anterior cruciate ligament injuries and multiple ligament knee injuries; (3) physical testing of muscle strength and performance in clinical settings; and (4) psychometric analysis of patient-reported outcomes. He teaches in the Doctor of Physical Therapy program in courses related to kinesiology, biomechanics, and musculoskeletal physical therapy. Lynch is involved as a clinical mentor to physical therapy residents seeking specialization in Sports and Orthopaedic Physical Therapy through the UPMC-CRS/Pitt PT Residency Program.
Suzanne Havrilla  PT, DPT, GCS, COS-C
Suzanne is the Clinical Manager for Rehabilitation and Program Development for Johns Hopkins Home Health Services. She received her BS in physical therapy from Old Dominion University and her DPT from Utica College. A Geriatric Clinical Specialist, certified by the American Board of Physical Therapy Specialists, Suzanne has over 20 years of experience treating geriatric patients in their homes. She also received her OASIS Certification. She manages the rehabilitation services for the home- based services division and works with multiple teams across the health system on process improvement and program development. She has taken an integral role in developing the first home health AM-PAC tools for mobility, activity and cognition.
LOCATION
Boston University Metcalf Trustees Center, 1 Silber Way, Boston MA
The Metcalf Trustee Center is located on the Boston University Charles River Campus: 1 Silber Way on the 9th floor.
Click HERE to view a map to the Metcalf Trustee Center Location.
ACCOMODATIONS
A block of rooms at the Hyatt in Cambridge has been reserved for workshop participants at a group rate of $239/night*.  The Hyatt is directly across the Charles River from Boston University and shuttle service to the Boston University Metcalf Trustee Center will be provided.
*Special rate only available until March 14.
Click HERE to reserve your room.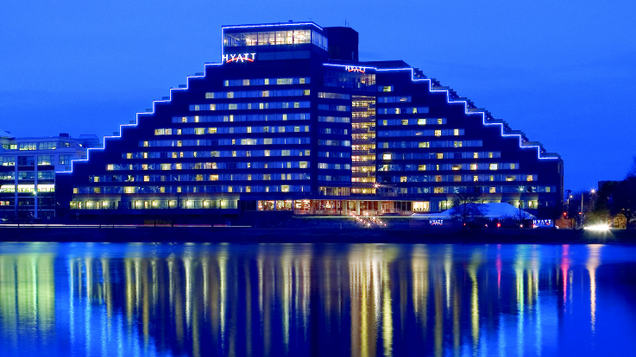 REGISTRATION
Registration is now closed.