Ending AIDS: The Politics of Possibility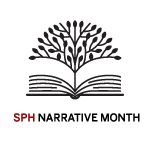 NEW DATE: Monday, March 20 | 4–6 p.m.
College of Communication
640 Commonwealth Avenue, Room 209
Boston University Charles River Campus
"Getting to Zero" has been a key theme of global HIV policy, research, and advocacy over the last five years. Zero new infections. Zero AIDS-related deaths. Zero discrimination. The global response to HIV has many success stories, but large gaps remain. Almost half of the people living with the virus have access to life-saving medicines, yet over half of those in need of medicines do not receive them, and one quarter of babies are not protected. We are still struggling to reach those who are most vulnerable to infection and most often overlooked: teenage girls involved in sexual relationships with older men, transgender women, men who have sex with men, injection drug users, and the list goes on. We have the knowledge and the tools to help them stay safe. But shifting donor priorities, faulty supply chains, extreme poverty, and the many layers of stigma and discrimination that influence local laws, social norms, and individual behavior continue to hinder our best efforts.
A panel of journalists, filmmakers, and public health experts will gather to share stories about human resilience, hard-won triumphs, and ongoing challenges over the last 35 years of this global pandemic.
This event is made possible by a collaboration between Boston University College of Communication, Boston University School of Public Health, the Center for Global Health and Development, and the Pulitzer Center on Crisis Reporting.
Speakers
Shahira Ahmed, Research Scientist, Global Health, Boston University School of Public Health 
Read More
Shahira Ahmed is a health policy and systems researcher with over 10 years of experience focusing on HIV, sexual and reproductive health and rights. Using mixed methods, she conducts implementation research to improve and evaluate health systems performance in resource constrained settings focusing on access, quality and equity of services for different populations. She is currently a Research Scientist at the Department of Global Health, Boston University School of Public Health, leading the design and implementation of studies in South Africa to assess demand and supply of HIV testing services and linkage to care, and adolescent preferences for HIV and reproductive health services in different health care settings. She has also worked and consulted globally and nationally with international agencies such as UNAIDS and WHO and governments on policy development, implementation, monitoring and evaluation. Shahira received her MPH from Boston University School of Public Health and doctorate from the Harvard T.H Chan School of Public Health.
Jon Cohen, Science Writer and Pulitzer Center Grantee 
Read More
A reporter for Science since 1990, Cohen has covered the HIV/AIDS epidemic for the magazine in more than three dozen countries. He also has written for the New Yorker, Atlantic Monthly, the New York Times Magazine, Smithsonian, BuzzFeed News, Technology Review, Outside, Slate, Surfer and many other publications.
Diveena Cooppan, Director & Co-Producer, Positively Beautiful: A Film about Life & Love in the Age of HIV 
Read More
Diveena Cooppan, is a filmmaker from Tongaat, South Africa. Inspired by her work in HIV and her friendship with members of the HIV activist community, the idea of Positively Beautiful was conceived. They recognized the need for a film that challenges the traditional image of AIDS in Africa. A film that not only focuses on HIV but also shares the deeply human story of multifaceted individuals dealing with everyday life challenges in addition to a life threatening disease. So Diveena, formerly an Occupational Therapist working in psychiatry in South Africa and London and a public health practitioner in the US and South Africa, stepped into the world of documentary film making to produce and direct Positively Beautiful. Diveena is also a veteran professional dancer and is currently based in Oakland, CA with her family.
Kenneth Mayer, Medical Research Director & Co-Chair, The Fenway Institute 
Read More
Kenneth Mayer's clinical research career has focused on the natural history and transmission of HIV in the US and in Asia, having developed some of the first cohort studies and prevention interventions dealing with the AIDS epidemic. He has co-authored over 700 peer-reviewed publications and is currently a Professor at Harvard Medical School and the Director of HIV Prevention Research at Beth Israel Deaconess Medical Center. As the Principal Investigator of the Brown-Tufts Fogarty International AIDS Training and Research grant for more than a decade, he helped develop the research capabilities of almost 100 international investigators. He is the founding Medical Research Director of The Fenway Institute, the research division of the largest ambulatory facility caring for HIV-infected patients in New England, where he continues to teach and mentor medical students, residents, and fellows. He has served on the national boards of the HIV Medicine Association, amfAR, and the GLMA. He has received awards recognizing his work from the Governor of Massachusetts, the Rhode Island Medical Society, the American College of Physicians, the Infectious Disease Society of America, and the American Foundation for AIDS Research. He currently serves as a member of the Governing Council of the International AIDS Society.
Planning on attending? Let us know.