Master of Public Health (MPH)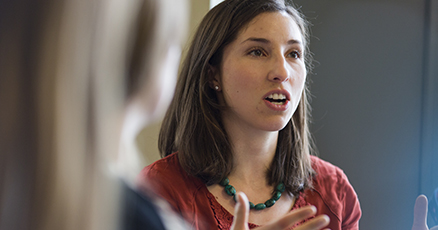 Hands-on Field Experience
The in-depth practicum ensures that you apply your public health skills through field work at a local, national, or international site like:
We understand the can-do types.
You want to bring about change. Real change, significant change, change that transforms lives. We'll help you to realize your vision. All of us at Boston University School of Public Health (SPH) share a commitment to public health as it affects people and societies, locally and globally. Our in-the-world approach translates into a revolutionary model of public health education that gives you the opportunity to investigate pressing public health challenges and develop productive solutions.
As a graduate of the 48 credit BU MPH, you will bring a well-rounded, evidence-based approach to addressing public health problems. You will be prepared to work in a wide array of settings and understand the interplay of the biological, social, economic, cultural, political, behavioral, and environmental factors that affect the health of populations. You will have the ability to critically analyze public health literature, create innovative solutions to problems in collaboration with others, evaluate program effectiveness, and present your views clearly to a range of audiences, both verbally and in writing.
Mobilize your career and your ability to drive change in the world by pairing your passion, experience, and education with the BU MPH.
By the end of the program, you will master all Council on Education for Public Health (CEPH) competencies, including: