Careers
You might be brilliant in your biostatistics class or an expert at epidemiological research, but how sharp are your career skills?
A great education and hands-on experience aren't the only assets that give our graduates an edge in public health careers. The SPH Career Services Office provides sophisticated programs, tools, and advice to help you market yourself effectively, whether you're a current student or an alum. You can even post your résumé and keep tabs on job and internship openings on our own CareerLink site.
We're also a valuable resource for many top employers. If you're seeking outstanding candidates for public health positions in Boston, the US, or abroad, check out all the ways you can partner with us to find them.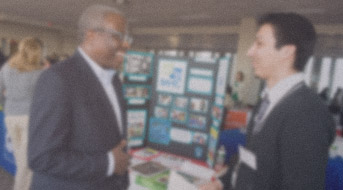 Advance Your Career
For Students.
For Alumni.