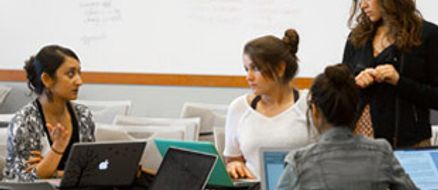 Master of Public Health
Degree Program
The largest degree program at BU School of Public Health prepares students from diverse backgrounds to become highly effective public health practitioners.
Boston University School of Public Health (SPH) graduates boast top public health credentials by any criterion. We rank among the world's great research institutions and the nation's foremost public health educators (#11 in U.S. News & World Report rankings). But look beyond our reputation. If you're seeking an advanced public health degree, also consider the ways our distinctive approach to academics will enhance your education.
We integrate dozens of disciplines and approaches to public health.
On our faculty, you'll find renowned experts, researchers, authors, and practitioners across the spectrum of public health. In addition to the subjects they teach, their training includes dozens of other fields. Economics, medicine, and law. Anthropology, sociology and psychology. Statistics, biochemistry, urban planning, and more. Their diverse backgrounds will add unusual depth and breadth to your education. So will the cutting-edge research and service experiences they incorporate into their teaching.
We offer unparalleled access to faculty.
Beyond our School-wide open-door policy, our faculty members are committed to you, whether you're a master's candidate or doctoral student, from the moment you enroll. Faculty work closely with students, collaborating on research, scholarship, and community service projects. And they receive high praise as student advisors.
We emphasize innovation.
Faculty across our seven departments continually refine SPH's educational offerings to meet the ever-evolving demands of the field, engage students, and improve learning effectiveness. Your class might use high-tech tools like audience response "clickers" or streaming video. Your professor might deliver lectures via multimedia modules you can access on your mobile device, then use class time for lively discussion. Overall, you can count on a very hands-on educational experience. One that will continue to resonate, inspire, and reward you throughout your career.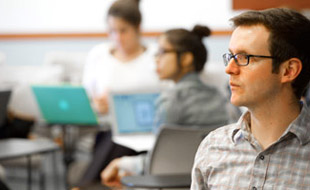 Degree Programs
From our acclaimed MPH program to innovative dual degrees, we cover the entire range of public health education to help you launch or advance any career.
Academic Departments
Start by choosing from our seven SPH departments. Then zero in on the degree, program, and concentration that's right for you.