John Stegeman participates in Submerge Festival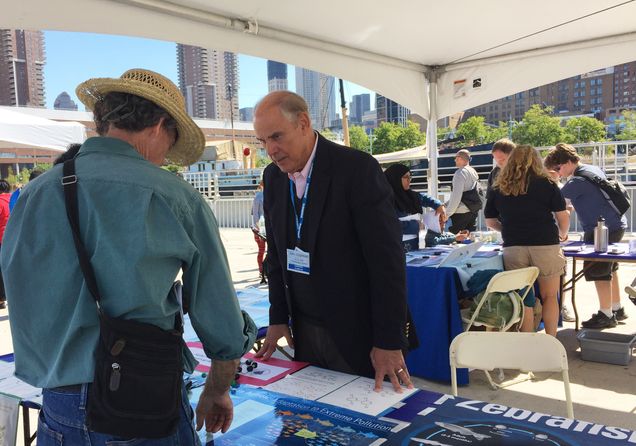 John Stegeman (Project 5) hosted a science display at Submerge, New York City's Marine Science Festival, on September 24. The festival draws thousands of people to the Hudson River Park to celebrate marine science and raise awareness about our coastal waters. The event includes hands-on exhibits, water activities like fishing and kayaking, and demonstrations on marine science.
Dr. Stegeman participated with a display on PCBs in the New Bedford Harbor and the Hudson River to share his work and invite the public to learn more about Project 5.
The festival is hosted by the Hudson River Park Trust and the New York Hall of Science. See more photos from the day.
September 26, 2016