Community Engagement Core
Core Leader
Madeleine Scammell
Boston University School of Public Health
Core Description
Residents of communities affected by exposures to hazardous substances often seek scientific, technical and legal expertise to deal with the health and environmental consequences of contamination. BUSRP believes that scientists have a responsibility to work with residents for a healthier environment and we formed the Community Engagement Core (CEC) to connect our research with community needs.
Our goal is to link scientists with community groups in affected neighborhoods to raise awareness of environmental and public health concerns, increase the utility of BUSRP research, and support residents in efforts to achieve cleaner and healthier environments. We work to reduce exposures to environmental hazards and prevent adverse health outcomes by forming partnerships, building networks and resources, and sharing our research with community advocates.
As part of our work, the CEC, Research Translation Core, and several of our research projects have been responding to concerns and engaging with the community surrounding the New Bedford Harbor in an effective interdisciplinary approach since 1995. Learn more about the history of the harbor and our work there.
The CEC partners closely with NorthStar Learning Centers and Toxics Action Center, two local community groups working with affected residents in New Bedford and across New England, and the Science & Environmental Health Network (SEHN), a national network using science to restore public and ecosystem health. We also operate with the active participation of BUSRP principal investigators, student trainees, and research staff.
Community Engagement Partners
NorthStar Learning Centers help young people overcome poverty, discrimination, educational disadvantage, violence, and other adversity through learning essential competencies and hopefulness with which they can transform their lives and communities. Founded in 1974, Northstar has grown from one neighborhood-based preschool center to a constellation of programs that serve New Bedford area children from birth to adulthood.
Science & Environmental Health Network (SEHN) is a national organization that engages communities and governments in the effective application of science to protect and restore public and ecosystem health. SEHN encourages the practice of science in the public interest and the accurate interpretation of scientific information; identifies information, ethical concepts, and logic that have the potential to provoke essential change; and helps communities, organizations, and governments develop and implement sound environmental policies.
Toxics Action Center
 works side-by-side with communities across New England, providing residents with the skills and resources needed to prevent or clean up pollution at the local level. Toxics Action Center trains neighbors to not only defend their health and safety, but to think strategically and come together for proactive, positive change. Check out Toxics in Massachusetts: A Town-By-Town Profile, one of the products of our collaboration.
Learn about other CEC friends and allies.
Community Resources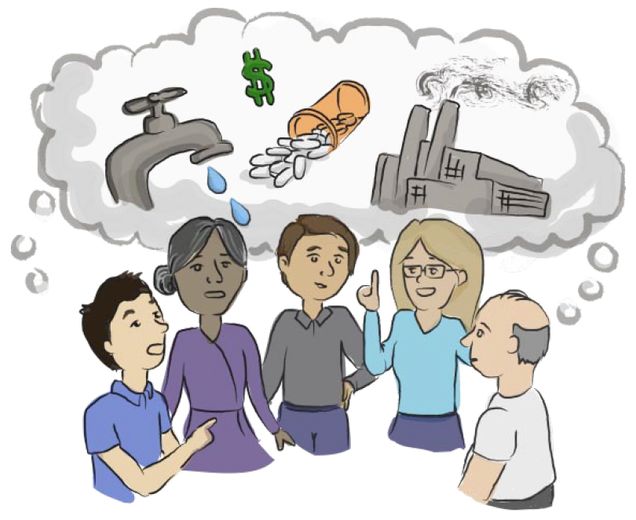 Health Studies Guide. Are you concerned about environmental health in your neighborhood? Would conducting a health study facilitate the change you want to see? The Health Studies Guide is designed to help community groups clarify questions and goals, determine whether or not a health study is an appropriate strategy to investigate an environmental health concern, and develop a strategic plan to ensure that the health study produces the information that the community wants and needs. Organized into seven chapters, the Health Studies Guide includes first person narratives, creative graphics and a glossary of useful words and terms. The Health Studies Guide reflects the efforts of many organizations including Center for Health, Environment & Justice (CHEJ), Greater Boston Physicians for Social Responsibility (GBPSR), Toxics Action Center and students and faculty affiliated with Brown University SRP CEC. Want to learn more? Listen to Madeleine Scammell (CEC), Sylvia Broude of Toxics Action Center and Stephen Lester of CHEJ discuss the guide.
PFAS chemicals and community health. PFAS, or polyfluoroalkyl substances, are a large group of man-made toxic chemicals. (PFAS are sometimes also called PFCs, or perfluorinated compounds.) In recent years, some PFAS chemicals have been found at high levels in drinking water systems around the world. The recent discovery of groundwater contamination with PFAS across New England, affecting private and municipal drinking water supplies, required a coordinated response. PFAS is a class of contaminants with a variety of forms from a variety of affected communities (e.g., manufacturing communities, military bases, and fire fighters), and we need to address all of them. We worked with Toxics Action Center, with input from numerous community groups and experts, to design and create a comprehensive website with Q&A, links to resources, and information on PFAS for communities that have contaminated drinking water. Want additional information on Polyfluoroalkyl substances (PFAS)? Take a look at our factsheet for communities affected by PFAS-contaminated water.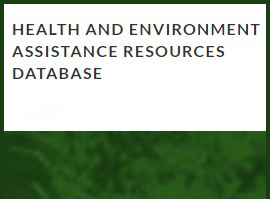 HEAR database. The Heath and Environment Assistance Resources (HEAR) database is a collaborative project of Alternatives for Community & Environment (ACE), Toxics Action Center, and BUSPH to connect community groups with experts who are dedicated to building a cleaner, healthier environment. The database is a tool for increasing and diversifying the expertise available to community groups with environmental and public health concerns. Every day, each of our organizations is called by concerned residents seeking legal, scientific, medical and technical expertise. Through the database, we link community groups with scientists, lawyers, and experts in environmental health to form partnerships that catalyze change.  Do you have expertise you can share? Include yourself in the database today.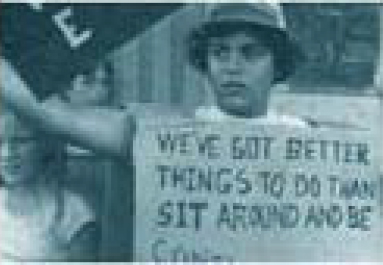 Additional Tools for Communities. Produced by BUSRP researchers and partner organizations, these resources are useful to residents with questions or concerns about health or contamination. Check out tools for engaging youth in contemporary environmental health issues, informative factsheets (PFAS, PCBs in New Bedford, 1,4 Dioxane, and Compact Fluorescent Lightbulbs), historic resident-led environmental victories and more.
BUSRP Projects
Project 1 : Researchers are studying how a chemical found in drinking water, called tetrachloroethylene or PCE,  can affect babies in the womb and infants.  They are finding that having this chemical in their bodies early in life can play a role in them choosing to use drugs or alcohol when they become teenagers or adults. The study is focused in Southeast Massachusetts. Researchers are studying how exposure to a fetus or infant to drinking water contaminated by a chemical called tetrachloroethylene, or "PCE," affects health later in life. Specifically, researchers are finding that such early life exposure can influence the likelihood of using drugs or alcohol as teenagers and adults.  The study is focused in Southeast Massachusetts where drinking water pipes caused widespread exposure to PCE. However, PCE is a very common drinking water contaminate throughout the United States, especially near landfills and former industrial sites.
Project 2: Researchers are studying how social stressors, for example, violence, and exposures to chemicals affect the fetus. Specifically, they are looking for the effects on the brain and behaviors later in life.  They are finding that there is a link between the exposure experienced in the womb, and risky behaviors later in life, as teenagers. This research is taking place in New Bedford, near the New Bedford Harbor Superfund Site and includes lead and other metals in addition to PCBs. The researchers also are working on getting a better understanding of all the chemicals that people in this community are currently exposed to, in order to see what more can be done to reduce risks to health in New Bedford and beyond.
Project 3: Researchers are studying how toxic chemicals cause metabolic syndrome (including obesity, high cholesterol, heart disease, diabetes) while also contributing to poor bone quality that can result in bone fractures later in life (e.g., osteoporosis). Bones and fat have a special relationship; they both originate in the same "precursor" cells which can develop to become either bone cells or fat cells.  Researchersare doing experiments in mice, zebrafish, and human cells to study what happens in bone and fat cells when specific chemicals found in New Bedford Harbor are present. Mice and zebrafish are often used to study how these chemicals change normal development in people because their DNA is very similar to the DNA found in people and these models allow understanding at the level of the DNA. The specific chemicals that these researchers are studying are PCBs, PFAS, tributyl tin and organophosphate flame retardants.
Project 4: Researchers are studying a certain species of called the Atlantic killifish. While the species is common along the Atlantic coast, some fish that live in contaminated waters, including New Bedford Harbor, have evolved differently from other fish in waters that do not contain toxic chemicals. This is because they have, over time and several generations, adapted to the chemicals in the water. Researchers are working to understand this adaptation, specifically looking at changes that have occurred to the fish embryo DNA.  One of the big questions they are trying to answer that is important for understanding how the same chemicals affect humans, is "At what biological cost have these fish evolved resistance to toxic effects of PCBs and other chemicals?"
Project 5: Researchers are studying the DNA in zebrafish embryos to understand how changes to the DNA in embryozebrafish cause hyperactive behavior in zebrafish.  Seventy percent of human genes can be found in zebrafish. Researchers hope to link these findings in the zebrafish to humans, specifically considering that a similar change in a person's gene can be connected to hyperactivity disorders that this person may experience. Zebrafish are often used to study genetic causes of human illness as well as human responses to chemicals in the environment.
News
This page is licensed under a Creative Commons attribution/share-alike license.