Blogs
The Directors' Corner is a science blog from BUSRP director Dr. David Sherr and deputy director Dr. David Ozonoff.
Most recent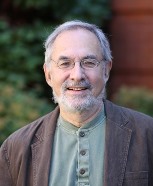 The proof of the cake is in the eating
By Dr. David Ozonoff | July 17, 2018
In this issue's Trainee Blog, Jess Wilson talks about her mono-diet of hot dogs and junk food when eating at her Dad's house. Read it. It's fun and interesting. It made me think about my mother's lovingly baked chocolate cakes, her own recipe honed over years of trial and error. Read more…
---
The Trainee Blog is a science blog featuring BUSRP trainees with writing guidance from deputy director Dr. David Ozonoff.
Most recent
Using EPA's computational toxicology (CompTox) database for chemical screening
By Stephanie Kim | October 27, 2017
There are more than 133 million unique organic and inorganic chemical substances that are globally known and identified by the Chemical Abstracts Service (CAS) registry system. The Toxic Substances Control Act (TSCA) is the United States' main chemical law passed in 1976 that gave the Environmental Protection Agency (EPA) authority to assess new chemicals and ban them if the chemicals presented an "unreasonable risk" of injury to human health or the environment. Read more…
This page is licensed under a Creative Commons attribution/share-alike license.