Blogs
The Directors' Corner is a science blog from BUSRP director Dr. David Sherr and deputy director Dr. David Ozonoff.
Most recent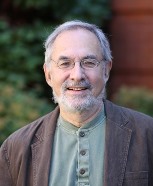 Somethings no one wanted to talk about
By Dr. David Ozonoff | October 30, 2017
The "somethings" in the title are my R01 and R21 grant applications that went before Study Section last week. The people who didn't want to talk about them were study section members: after review, both of my applications fell into the Not Discussed ranking. Read more…
---
The Trainee Blog is a science blog featuring BUSRP trainees with writing guidance from deputy director Dr. David Ozonoff.
Most recent
Using EPA's computational toxicology (CompTox) database for chemical screening
By Stephanie Kim | October 27, 2017
There are more than 133 million unique organic and inorganic chemical substances that are globally known and identified by the Chemical Abstracts Service (CAS) registry system. The Toxic Substances Control Act (TSCA) is the United States' main chemical law passed in 1976 that gave the Environmental Protection Agency (EPA) authority to assess new chemicals and ban them if the chemicals presented an "unreasonable risk" of injury to human health or the environment. Read more…
This page is licensed under a Creative Commons attribution/share-alike license.