Spring 2017 Seminar Schedule
Join us every Friday from 12:45-1:45pm in BUSM L210 
Spring 2017 Schedule Summary

Date
Speaker
Seminar Titles and Topics
Jan 20
Chloe Kim & Jessica Craig, 

Doctoral Student, Department of Environmental Health, Boston University School of Public Health

"New Technologies and Their Impact on Environmental Health"
Jan 27
Manish Arora, B.D.S., M.P.H., Ph.D., FICDVice Chairman of the Department of Environmental Medicine and Public HealthDivision Chief of Environmental Health
"Biologic Hard Drives in Environmental Health Research"
Feb 3
Stephanie Kim, 

Doctoral Student, Department of Environmental Health, Boston University School of Public Health

"Impact of environmental metabolic disruptors on transcriptional regulation of adipose homeostasis"
Feb 10
Stephano Monti, PhD., Associate Professor of Medicine and Biostatistics, Department of Medicine, Boston University School of Medicine, Boston University Bioinformatics Program
"Toward Cancer Prevention: Throughput Transcriptomics for the Screening of Chemical Carcinogens" 
Feb 17
Melissa Perry, PhD Professor and Interim Associate Dean for Research, Department of Environmental and Occupational Health, Milken Institute School of Public Health, George Washington University
"Endocrine Disruptors and Sperm Aneuploidy"
Feb 24

Josée Dupuis

, PhD., Professor and Chair Department of Biostatistics, Boston University School of Public Health, 

Boston University School of Medicine

"The Interplay of Genes and Environment in Complex Disease Susceptibility"
March 17
Sandra Smole, Ph.D., 

Director, Division of Molecular Diagnostics and Virology, MA State Public Health Laboratory, Bureau of Infectious Diseases and Laboratory Sciences, MA Department of Public Health

"CDC's Advanced Molecular Detection Initiative: Sequencing and Bioinformatics in the Public Health Setting"
March 24
Stephanie Shore, PhD., Senior Lecturer, Department of Environmental Health, Harvard T.H. Chan School of Public Health
"Obesity, Asthma, and the Microbiome"
March 31
Pat Kinney, PhD., Professor, Department of Environmental Health, Boston University School of Public Health
"Incorporating Climate Projections in Health Impact Studies"
Apr 7
Kevin Lane, PhD., Postdoctoral Fellow, 

Department of Environmental Health, Boston University School of Public Health

"Utilizing Satellite Data for Air Pollution, Built Environment and Urban Heat Islands Health Effects Research"
Apr 14

Victoria Fruh,

Daniel Nguyen
Doctoral Students, Department of Environmental Health, Boston University School of Public Health
"Prenatal Lead Levels and Neurobehavioral Outcomes in Project Viva"

"Exploring the Relationships between Noise and Health"

April 21

Raquel Jiminez Celsi, Zoe Petropoulos, 

Doctoral Students, 

Department of Environmental Health, Boston University School of Public Health

"The impact of wood smoke air pollution on pregnancy outcomes: a retrospective cohort study in Chile" 

"ArcGIS Photo Survey: A Novel Method for Characterizing Resident Behaviors and Housing Attributes"

April 28
May 5
Julia Anglen
Detailed Schedule
EH Seminar Series – Spring 2017
New Technologies and Their Impact on Environmental Health 
January 20
Opening Seminar
Speakers: Chloe Chung and Jessica Craig, Doctoral Students, Department of Environmental Health, BUSPH
Title: "New Technologies and Their Impact on Environmental Health"
Summary: Introduction to the "New Technologies and Their Impact on Environmental Health" Seminar Series.
January 27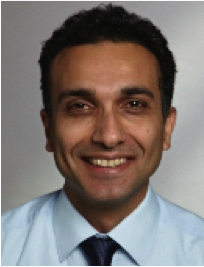 Speaker: Manish Arora BDS, MPH, PhD, FICD
Vice Chairman of the Department of Environmental Medicine and Public Health, Division Chief of Environmental Health
Title: "Biologic Hard Drives in Environmental Health Research"
Summary: Reconstructing early life history, including environmental stressors, has been one of the greatest challenges in uncovering developmental origins of human health trajectories. The speaker will discuss fundamental concepts that underpin the development of novel biomarkers that can provide detailed temporal information on early life exposure to environmental stressors.
Recommended Reading:
Barium distributions in teeth reveal early-life dietary transitions in primates. Austin C1, Smith TM, Bradman A, Hinde K, Joannes-Boyau R, Bishop D, Hare DJ, Doble P, Eskenazi B, Arora M. Nature. 2013 Jun 13;498(7453):216-9. doi: 10.1038/nature12169. Epub 2013 May 22.
Andra SS, Austin, C, Arora M. The tooth exposome in children's health research. Curr Opin Pediatr 2016, 28:221–227
 Speaker Bio:
Manish Arora, B.D.S., M.P.H., Ph.D., FICD, is the Vice Chairman of the Department of Environmental Medicine and Public Health, and Division Chief of Environmental Health. He (along with Dr. Robert Wright) is the founding Director of Exposure Biology at the Icahn School of Medicine at Mount Sinai. Dr. Arora is an environmental epidemiologist and exposure biologist. He graduated with a Ph.D. from the University of Sydney, and undertook postgraduate fellowship training at the Harvard School of Public Health. Dr. Arora's research focuses on effects of prenatal and early childhood chemical exposures on life-long health trajectories. He is known for his work on biomarkers that utilize human deciduous and permanent teeth to reconstruct the timing of exposure to various harmful chemicals and essential nutrients. His methods are being applied to the study of outcomes that are national health priorities, including autism and children's neurodevelopment. He was the first recipient from the National Institutes of Environmental Health Sciences of the New Innovator Award.
February 3
Speaker: Stephanie Kim Doctoral Student, Department of Environmental Health, BUSPH
Title: "Impact of environmental metabolic disruptors on transcriptional regulation of adipose homeostasis"
Summary: There is growing evidence of the contribution of environmental "metabolic disruptors," which can be natural, pharmaceutical, and industrial chemicals that disrupt homeostatic lipid, glucose, and energy pathways. Potential molecular mediators are the nuclear receptors, well known for their role in regulating metabolic homeostasis and their propensity to be hijacked by environmental toxicants. A critical gap in our understanding is how environmental PPARγ ligands disrupt adipocyte homeostasis and function, while therapeutic PPARγ ligands enhance adipocyte homeostasis and function. Further gaps exist in our understanding of whether early life exposure to metabolic disruptors results adipose dysfunction that contributes to metabolic disease in adulthood. Thus, there needs to be better characterization of the transcriptional responses that differentiate environmental metabolic disruptors from therapeutic agents and of the pathways whose disruption is associated with adverse endpoints such as altered lipid and glucose homeostasis.
February 10  
Speaker: Stefano Monti, PhD
Associate Professor of Medicine and Biostatistics
Department of Medicine, Boston University School of Medicine
Boston University Bioinformatics Program
Title: "Toward Cancer Prevention: Throughput Transcriptomics for the Screening of Chemical Carcinogens" 
Summary:
This seminar will describe our effort at developing an experimental and analytical framework to predict long-term cancer risk from exposure to environmental chemicals using genomic assays and computational modeling.
Dr. Monti will describe efforts aimed at both developing more accurate and cost-effective screening tools for the identification of environmental threats to our health, as well at elucidating the mechanisms of action of the suspected carcinogens.
This project involves multiple investigators at BUSM and BUSPH, as well as collaborators at the Broad Institute and at the NTP/NIEHS.
Recommended Reading:
Gusenleitner D, Auerbach S, Meila T, Gómez H, Sherr DH, Monti S (2014). Genomic models of short-term exposure accurately predict long-term chemical carcinogenicity and identify putative mechanisms of action. PLoS ONE 9(7):e102579. PMCID: PMC4109923
Mulas F, Li A, Sherr D, Monti S (2017). Network-Based Analysis of Chemical Perturbations to Identify Mechanisms of Action Associated to Adverse Phenotypes. BMC Bioinformatics. In press.  
February 17
Speaker: Melissa J. Perry, ScD, MHS, FACE
Professor and Interim Associate Dean for Research
Department of Environmental and Occupational Health
Milken Institute School of Public Health, George Washington University
Title: "Endocrine Disruptors and Sperm Aneuploidy"
Summary: Polychlorinated biphenyls (PCBs), and organochlorine, organophosphate, and pyrethroid pesticides are hormonally active and are ubiquitous in our environment. Mounting evidence in the past two decades has demonstrated the negative impacts of environmental chemicals on fertility and reproductive disease.  The work in Dr. Perry's lab has focused specifically on how testis health is affected by these everyday chemical exposures.  The lab has conducted a series of studies in men recruited from fertility clinics in Boston and from the general population in the Faroe Islands.  Using semi automated cell imaging and scoring algorithms that they developed and validated, they found evidence that sperm aneuploidy is significantly increased among men with higher environmental chemical exposures measured via serum or urine. This talk will summarize the methods and findings of these studies, and discuss aneuploidy's utility as a reproductive effect biomarker due to its significance for infertility and population health.
Speaker Bio: Melissa Perry, ScD, MHS, is Professor of Environmental and Occupational Health and Interim Associate Dean for Research in the Milken Institute School of Public Health at the George Washington University (GWU). As an environmental and occupational epidemiologist, Dr. Perry's research focuses on the the health impacts of environmental chemicals with particular focus on reproduction, and on the prevention of occupational injuries and disease. Her lab at GW examines environmental impacts on sperm and male fertility.  She is the Chair of the Board of Scientific Counselors for the National Center for Environmental Health/Agency for Toxic Substances and Disease Registry of the Centers for Disease Control and Prevention; co-chair of the National Academies of Sciences Committee on Emerging Science for Enviromental Decisions; a Fellow of the Collegium Ramazzini; and a member of the Technical Advisory Board for the Center for Construction Research and Training (CPWR). She has served as President of the American College of Epidemiology and as a standing member of the National Institute for Occupational Safety and Health study section.  She serves as an associate editor of the journal Reproductive Toxicology an editorial board member of Enivornmental Health.  She received her BA from the University of Vermont, and her MHS and ScD from The Johns Hopkins University School of Hygiene and Public Health.
Recommended Reading: 
Mandrioli D, Belpoggi F, Silbergeld EK, Perry MJ. Aneuploidy: a common and early evidence-based biomarker for carcinogens and reproductive toxicants. Environ Health. 2016 Oct 12;15(1):97. Review.
Perry MJ, Young HA, Grandjean P, Halling J, Petersen MS, Martenies SE, Karimi P, Weihe P.
Sperm Aneuploidy in Faroese Men with Lifetime Exposure to Dichlorodiphenyldichloroethylene (p,p´-DDE) and Polychlorinated Biphenyl (PCB) Pollutants. Environ Health Perspect. 2016 Jul;124(7):951-6. doi: 10.1289/ehp.1509779.
February 24
Speaker: Josée Dupuis
Professor and Chair Department of Biostatistics BUSPH, BUMC
Title:"The Interplay of Genes and Environment in Complex Disease Susceptibility"
Summary: Genome-wide association studies (GWAS) have revealed hundreds of single nucleotide variants associated with complex traits and diseases.  However, the genetic variants identified to date only partially explain the familial aggregation, or heritability, of these traits and diseases.  Non-genetic factors often greatly influence complex disease development, and may also interact with genetic factors to increase disease risk.  In this presentation, I will discuss methods to exploit gene-by-covariate interaction when searching for variants influencing complex traits and will provide examples of successful applications of joint consideration of genes and covariates in the discovery of loci influencing complex traits such as type-2 diabetes and related quantitative traits.
Recommended Reading:
Manning AK, LaValley M, Liu CT, Rice K, An P, Liu Y, Miljkovic I, Rasmussen-Torvik L, Harris TB, Province MA, Borecki IB, Florez JC, Meigs JB, Cupples LA, Dupuis J.  Meta-Analysis of Gene-Environment Interaction: Joint Estimation of SNP and SNP x Environment Regression Coefficients.  Genet Epidemiol 2011, 35(1):11-8. https://www.ncbi.nlm.nih.gov/pmc/articles/PMC3312394/
Manning AK et al. A genome-wide approach accounting for body mass index identifies genetic variants influencing fasting glycemic traits and insulin resistance. Nat Genet 2012;44:659-669.  http://www.nature.com/ng/journal/v44/n6/full/ng.2274.html
Speaker Bio: Josée Dupuis, Ph.D, is a Professor and Interim Chair of Biostatistics at Boston University School of Public Health. She previously held a faculty position at Northwestern University and more recently she was a senior statistical geneticist at Genome Therapeutics Corporation, a small biotech company. She has extensive experience in the development and application of methods for mapping complex traits. Her methodological work has included genome-wide significance level, mapping of quantitative traits in experimental organisms and robust quantitative trait linkage and association analysis methods in extended pedigrees. Her recent work involves the development of rare variant association tests in families, and approaches to detect gene x gene and gene x environment interactions. She is involved in the Framingham Heart Study, collaborating on projects to identify genes influencing diabetes related traits, pulmonary function and biomarkers of inflammation.
March 17
Speaker: Sandra Smole, Ph.D.  
Director, Division of Molecular Diagnostics and Virology, MA State Public Health Laboratory
Bureau of Infectious Diseases and Laboratory Sciences, MA Department of Public Health
Title: "CDC's Advanced Molecular Detection Initiative: Sequencing and Bioinformatics in the Public Health Setting"
Summary: An overview of the CDC's Advanced Molecular Detection (AMD) initiative and how it is being applied in public health will be presented. Specific examples will demonstrate how next generation sequencing and bioinformatics will improve public health surveillance of infectious diseases. Public health labs are working with the CDC to transform outbreak detection and response for foodborne illness, respiratory infections, and emerging pathogens, to name a few.
Recommended Reading: Please peruse the following CDC link to see what sorts of projects fall within the AMD Initiative:   https://www.cdc.gov/amd/project-summaries/browse-by-transmission.html
Speaker Bio: Sandra Smole, PhD, is currently the director for the Division of Molecular Diagnostics and Virology (MDxV) Laboratories at the Massachusetts State Public Health Laboratory (MA SPHL), Bureau of Infectious Disease and Laboratory Sciences (BIDLS), Massachusetts Department of Public Health (MDPH).  She has held this position since completing her APHL/CDC EID fellowship in 2002.  Dr. Smole was initially hired as the director of the Bioterrorism Laboratory in 2002 and later the Molecular Diagnostics Laboratory in 2004 prior to becoming a division director in 2006.  Dr. Smole is currently responsible for directing the testing efforts of seven different laboratory sections responsible for arbovirus surveillance, influenza, vaccine preventable diseases such as measles, mumps and rubella, rabies, LRN molecular, and BioWatch.  Her Division has an active interest in applied public health research and she is currently working on bolstering the MA SPHL's ability to perform whole genome sequencing. She became an Associate Program Director for the Beth Israel Deaconess Hospital CPEP (ASM's Committee on Postgraduate Educational Programs) and hosts one visiting fellow medical fellow each year for 1 month. She has hosted prior EID fellows, visiting public health scientists from India, and mentored college-level students interested in public health laboratory science. She is also a member of Harvard Medical School's Committee on Microbiological Safety.
March 24
Speaker: Stephanie Shore, PhD
Department of Environmental Health, Harvard T.H. Chan School of Public Health
Title: "Obesity, Asthma, and the Microbiome"
Summary: Obesity augments pulmonary responses to the air pollutant, ozone, including ozone-induced airway hyperresponsiveness, a canonical feature of asthma. The mechanistic basis for this effect of obesity is not well understood. Dr. Shore will describe work using obese mice, germ free conditions, antibiotic treatment, fecal transplants, and 16S sequencing of fecal DNA to examine the hypothesis that obesity-related changes in the gut microbiome contribute to obesity-related changes in the response to ozone.
Recommended Reading:
Mathews J, Krishnamoorthy N, Kasahara DI, Cho Y, Wurmbrand AP, Ribeiro L, Smith D, Umetsu D, Levy BD, Shore SA. IL-33 Drives Augmented Responses to Ozone in Obese Mice.

Environ Health Perspect

. 2016 Jul 29. [Epub ahead of print
Shore SA, Cho Y. Obesity and Asthma: Microbiome-Metabolome Interactions.

Am J Respir Cell Mol Biol

. 2016 May;54(5):609-17
Speaker Bio: Stephanie Shore obtained her PhD in respiratory physiology at the Meakins Christie Labs of McGill University in Montreal. She did her post-doctoral training in the Department of Environmental Health at the Harvard School of Public Health and joined the faculty there in 1989. Her current research focuses on the mechanistic for the relationship between obesity and asthma and the role of the microbiome in airway responses to environmental pollutants.
March 31
Speaker: Pat Kinney, PhD
Title: "Incorporating climate projections in health impact studies"
Summary: To inform adaptation and mitigation strategies, policy makers need information on the health effects of future climate change under different scenarios of policy action and climate change. Scientists engaged in climate and health research are increasingly working with climate modelers to incorporate projections of climate in future decades as inputs to health impact assessments. This seminar will explore the opportunities and challenges associated with this work, and review recent applications via case studies.
Recommended Reading:
Post ES1, Grambsch A, Weaver C, Morefield P, Huang J, Leung LY, Nolte CG, Adams P, Liang XZ, Zhu JH, Mahoney H. Variation in estimated ozone-related health impacts of climate change due to modeling choices and assumptions. Environ Health Perspect. 2012 Nov;120(11):1559-64. doi: 10.1289/ehp.1104271. Epub 2012 Jul 12.
Petkova EP, Vink JK, Horton RM, Gasparrini A, Bader DA, Francis JD, Kinney PL. Towards More Comprehensive Projections of Urban Heat-Related Mortality: Estimates for New York City under Multiple Population, Adaptation, and Climate Scenarios. Environ Health Perspect. 2017 Jan;125(1):47-55. doi: 10.1289/EHP166
April 7
Title: "Utilizing Satellite Data for Air Pollution, Built Environment and Urban Heat Islands Health Effects Research"
Summary: Projections on population indicate that by 2050 approximately 7.4 billion people will reside in urban areas. Rapid urbanization is occurring in many countries with corresponding increases in prevalence of cardiovascular disease (CVD) and cardiac-related mortality. As urban areas increasingly become home to larger populations it is important to understand the intra-urban variability of chemical and non-chemical stressors in the environment and progression towards cardiovascular mortality. The high spatial and temporal resolution of satellite data can be used to improve fine-scale exposure modeling to environmental stressors, especially in developing areas of the world. This presentation provides an introduction on where to download, how to process and apply satellite data for epidemiological studies using examples from research on associations between air pollution, built environment and extreme heat and cardiovascular disease.
Recommended Reading:
Speaker Bio: Kevin J. Lane Jr. MA, PhD is a postdoctoral research associate in the Department of Environmental Health at Boston University School of Public Health (BUSPH) where he works as a health disparities career development fellow in the Center for Research on Environmental and Social Stressors in Housing. His research interests are in examining health disparities in exposure to air pollution, nature and the built environment while integrating new GIS methods and remotely sensed satellite data to improve exposure assessment and enhance population health studies. Dr. Lane's dissertation research was conducted at BUSPH where he was awarded an Environmental Protection Agency Science to Achieve Results (STAR) pre-doctoral fellowship to analyze the relationship between chronic exposure to ultrafine particulate matter and cardiovascular health as a member of the community assessment of Freeway Exposure and Health Study. He also was awarded a Yale Climate and Energy Institute postdoctoral fellowship to work at the intersection of science and policy examining the role of land-based mitigation strategies on urban heat island effects and health impacts. Dr. Lane also has an MA in Urban and Environmental Policy and Planning from Tufts University and over a decade experience in GIS working in city government, consulting and nonprofit sectors. 
April 14
Speaker: Victoria Fruh, Julia Anglen doctoral students, Department of Environmental Health, BUSPH
Title: TBD
Summary:
April 21
Speaker: Raquel Jiminez Celsi, Zoe Petropoulos, Doctoral Students, Department of Environmental Health, BUSPH
Title: TBD
Summary:
April 28– no seminar
May 5
Speaker: Daniel Nguyen, Doctoral Student, Department of Environmental Health, BUSPH
Title: TBD
Summary: