The Power of Community Gardens to Improve Health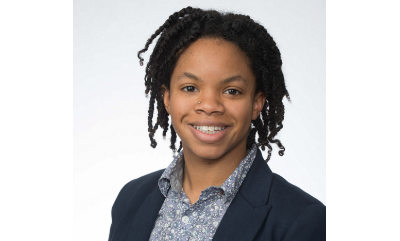 Reann Gibson
SPH '19 and

Activist Bucks Participant
Breakfast: Oatmeal or multigrain toast with peanut butter
Hometown: Boston, born and raised!
Extracurriculars: I enjoy doing any activity that gets me outside in the fresh air
Reann Gibson is a January 2019 graduate who participated in the Activist Bucks micro-grant program in the fall of 2017. We sat down with Reann to learn more about her experience.
What was your project through the Activist Bucks program?
For my project, I worked with Mattapan residents who coordinate the Woolson Street Community Garden. The garden was opened in 2014 in an effort to transform vacant lots in the community into spaces that could be useful for the community. The residents sought space to bring people together and begin to process and heal from traumatic events that occurred in the neighborhood in prior years. The volunteer garden coordinators have an ambitious agenda, including supporting gardeners through workshops and shared garden planning activities, supporting youth in the community by providing a youth garden plot, and holding an annual Halloween event open to the community. And of course, promoting healthy eating and fresh food production!
More specifically, my project included creating a tool shed and tool and seed library for gardeners to use, as well as recruiting neighborhood youth to participate in gardening workshops and support gardeners working on their garden plots.
What was your goal with this project?
My goal was twofold: first, to support the gardeners in their efforts to reduce food insecurity in the neighborhood, and second to engage youth in food production and community building. I wanted to be sure that my project reflected the needs of the gardeners and would continue to be useful after the project ended.
What led you to be interested in this kind of work?
Growing up in a neighborhood with limited access to healthy food options, I have a first-hand understanding of the negative impact this has on communities. I also believe that finding time to be outside and connect to the earth can be an awesome way to de-stress. Community gardens are a way to bring neighbors together, get people outside, and produce healthy food. All of this leads to improved health, which is important to me as a public health practitioner.
Are you planning to continue this type of work throughout your public health career?
Definitely! I am really passionate about community organizing and community building (particularly in communities of color) AND about the power of community gardens to improve health. During my time at BUSPH, I also volunteered briefly with BMC's rooftop garden, and plan to continue working in food justice in the future.
How did the Activist Bucks program impact your experience at SPH?
Completing the Activists Bucks project allowed me to engage with the Activist Lab at SPH, which is a great resource for students. It also allowed me to practice writing a proposal for funding, and planning and implementing a community-based project. These are all skills that I built in my classes at SPH, so it was great to have the opportunity to put them into practice through Activist Bucks.
The next round of Activist Bucks applications is open until February 1, 2019.