Alumna Named Healthy Policy Champion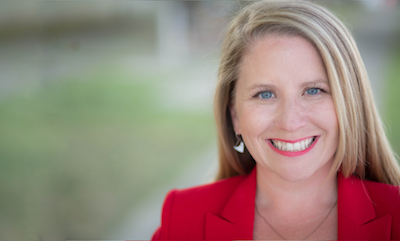 Alumna  Brandi Harless (SPH'09), who currently serves as the mayor of Paducah, Kentucky, has been named a Healthy Kentucky Policy Champion by the Foundation for a Healthy Kentucky for her leadership toward enacting a stronger smoke-free ordinance in the city.
The award recognizes individuals and organizations working to improve the health of Kentuckians through policy change.
"I am honored to receive the recognition from the foundation," Harless says. "It was a community effort, and I am thankful to be on the team working towards better health in my hometown."
Michael Muscarella, executive director of ambulatory services at Baptist Health Paducah, nominated Harless for the award. He says that Harless worked with several organizations to strengthen Paducah's existing smoke-free law for years before she was elected mayor, and that she helped communicate evidence-based health messages to the city council and to the public.
"Our coalitions could not have done this without Mayor Harless' wisdom and keen sense of timing," Muscarella says.
A Paducah native, Harless has previously worked in community development, grant writing, management, and research, including a stint as a research assistant at Harvard University serving in Sierra Leone, West Africa. After earning her MPH at the School of Public Health, Harless returned to Paducah in 2009, where she became the CEO and co-founder of the automated preventive medicine company PreventScripts. She was elected mayor in November 2016.
"My degree in public health has shaped the way I see my role as mayor," Harless says. "Local government represents diverse groups of people, and public health taught me how to appreciate that when trying to solve problems."