After Nassar: Confronting the Root Causes of Sexual Violence in Youth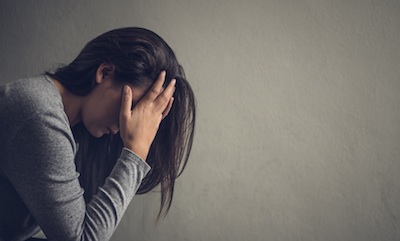 When a stigma is lifted off a health topic, a truer scope of the issue emerges. Such has been the case with the #MeToo movement, which has given women and men the space to share their personal harassment and assault experiences, revealing the true scope of the problem. Most recently, the movement gave courage to hundreds of young female assault survivors, who confronted their abuser, former gymnastics doctor Larry Nassar, and told their stories in court. Nassar has since received three separate prison sentences, the most recent one coming this past Monday.
But the challenge of public health is to not just to listen to individual stories—as heart-wrenching as they may—but to consider their root causes in order to prevent similar cases in the future. Sexual violence in youth, therefore, requires us to take a closer look at our norms around sexuality, relationships, and consent.
A nationally representative survey done by the Department of Justice found that for young women, the peak risk period for sexual abuse is the 14- to 17-year-old age range; for men, the peak risk period comes before the age of 18. (Men and boys are also far less likely to report abuse for fear of being stigmatized.) When we look at higher-risk populations such as gender nonconforming young people, one study found that 12 percent of transgender youth were sexually assaulted in the K-12 setting by peers or educational staff. The takeaway is clear: We cannot wait until we think young people are having sex to begin the conversation around consent.
These conversations can and should start very early. We should teach children as young as 4 years old that they never have the right to touch someone else's body in a way that the person doesn't want, and that this right applies to their body as well. It is a value that should then be woven into how we prepare them to take on relationships as children and young adults, both with each other and with adults who are conferred power over them. And when the time is appropriate, we can add intimate acts, sexual acts, and intercourse into the menu of behaviors that consent applies to.
As we move past Nassar's sentencings and look to the future prevention of sexual violence in youth, here are some ways we operate that should be reexamined. Specifically:
How our conversations around sexual education, or lack thereof, create values around consent. When we limit or actively avoid teaching our kids about sex and sexual relationships, we implicitly undervalue the role of consent in those relationships. We value teaching our children how to drive cars so they don't hurt others or themselves, yet we undervalue how much unwanted sexual advances and/or intercourse can hurt and leave lasting impacts on our children.
Organizational responses to sexual harassment and assault, particularly those that work with young people. As many survivor statements so clearly underscored, it was actually the disbelief and inaction of USA Gymnastics and Michigan State University that abetted many of Nassar's crimes. Staff members in such organizations need to be better prepared to handle these reported cases and to advocate for the rights of the reporter.
Libel laws and how they are applied and administered in cases of sexual assault, abuse, and violence. Serial abusers should no longer be allowed to be swept along to the next recipient organization in another part of the country without their crimes following them.
As 2018 unfolds, I am excited to see where #MeToo and the attendant #TimesUp movement take us. I hope public pressure continues to stigmatize inaction and to encourage thorough and respectful investigations of harassment and assault allegations. But even more importantly, I hope that we begin changing the systems and beliefs that have allowed these assaults to happen in the first place, particularly those committed against the most vulnerable among us.
Nicole Daley (SPH'08) has spent nine years working in the field of dating violence prevention, most recently as the director of engagement and evaluation for the One Love Foundation, an anti-abuse prevention organization.