Alcohol Taxes Low, Not Keeping Up with Inflation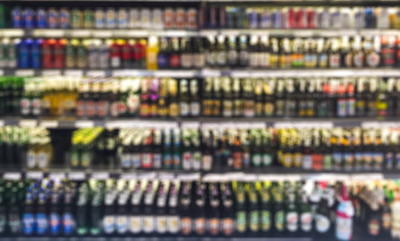 In the United States, excessive drinking is responsible for 88,000 deaths annually and cost the country $249 billion, or $2.05 per drink, in 2010. Taxing alcohol has proven effective in reducing its harms, but state excise alcohol taxes, the predominant form of alcohol taxation in the United States, have not kept up with inflation, according to a new study led by a School of Public Health researcher.
The study, published in the Journal of Studies on Alcohol and Drugs, found inflation reduced the relative value of states' excise taxes by about 30 percent from 1991 to 2015. Excise taxes average across states at only about $0.03 for a standard serving of beer or wine and about $0.05 per standard serving of liquor, the authors wrote. Because these rates are based on volume rather than price, in inflation-adjusted dollars these rates have reduced by 30 percent for beer, 32 percent for distilled spirits, and 27 percent for wine during the 25-year period.
"State alcohol excise taxes are not easily understood by the public because they are already incorporated in the price and are applied in weird units of measure, such as dollars per barrel of beer," says lead author Timothy Naimi, associate professor of community health sciences. "In Massachusetts our tax is very low, and on a 12-ounce beer bought at a package store it's only a penny."
Although all but five states—among then Massachusetts—also apply a sales tax to alcohol, the authors said that excise taxes are still the main form of alcohol taxation in the US.
The authors wrote increasing alcohol taxes would help address the erosion of excise tax value, and reduce the large gap between tax revenue and the costs associate with excessive drinking. If excise taxes are instead allowed to continue to lose value through inflation, the authors wrote, the resulting lower relative alcohol prices could result in increased consumption and associated harms.
Co-authors on the study included Ziming Xuan, associate professor of community health sciences, and alumnus Jason G. Blanchette (SPH'11) of Boston Medical Center.
---
Related Profiles: