Professor to Edit Volume on Substance Use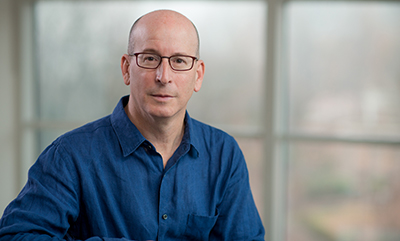 Michael Stein, professor and chair of health law, policy, and management, has been invited to co-edit the Medical Clinics of North America 2018 volume Substance Use.
Stein will edit the publication with Jeffrey Samet ('92), professor and chair in general internal medicine at the School of Medicine/Boston Medical Center and professor of community health sciences at SPH, and with Patrick O'Connor, professor of general medicine at Yale University.
The Medical Clinics publish comprehensive reviews of a range of health topics six times per year. The last volume on substance use in the series was published in 1998.
"It's the perfect time for this review," Stein says. "We're in the midst of an opioid and public health crisis, new designer drugs are entering the market, the delivery of medical care is changing, treatment options are expanding, and clinicians are inadequately taught about substances during medical training.
The volume will include 15 chapters from content experts on the best care around substance use, ranging from integration into primary care to new technologies for addiction treatment.
"Being asked to edit this volume is a great honor," Stein says. As part of a prestigious, long-running, and widely-read series, he says, "This volume will be a quick catch-up course for clinicians interested in helping persons who increasingly need our help."
---
Related Profiles: