Rust Belt Ohio, British Fiction, and Global Health
Students sometimes ask me how I moved from completing a PhD focused on British fiction to becoming a faculty member in the Department of Global Health. There are a couple of ways to tell the story. One involves my old friend and mentor, Professor Joe Lugalla, who came to my office every day when we were both working at the University of New Hampshire to tell me about his childhood in Tanzania and to get me to edit his prolific scholarship on orphans, HIV, poverty, and vulnerability. This is the story I tell most frequently, and it is the cleanest. In it, I find my global health vocation through my love of language, clear writing, and the story of a boy from a rural village who grows up to be a global health researcher and anthropology professor.
The story I tell less frequently starts in Youngstown, Ohio. When I was born, in 1965, Youngstown was starting its decline from a glorious, grimy, decades-long boom. In 1937, it succeeded Pittsburgh as the largest steel manufacturer in the US. But in 1977, when I was 11 years old, the bottom fell out, taking the livelihoods of 50,000 workers and their families with it. Forty years later, the community remains in a state of extended complex grief. Some valiant tries have been made to right the misfortunes of the Mahoning Valley, and some have been successful, but my hometown is still a sad place.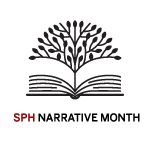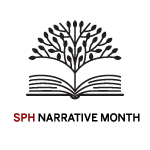 Books were my escape. I attended Youngstown State University, where I majored in English and history because I loved reading and had no other ideas. I lived at home, worked at the mall, and read fiction. I started young with bodice-ripper romances and moved gradually to the more modest, but no less passionate, romances of Jane Austen, Charlotte and Emily Bronte, Elizabeth Gaskell, and Barbara Pym. Then I found Charles Dickens's vital, fetid Victorian London and the worlds of Oliver Twist, Little Dorrit, David Copperfield, and Bleak House. From these first narrative journeys, I learned about colonialism, social injustice, human rights, patriarchy, epidemics, mental health, orphans, street children, sex workers, and trauma. These stories and worlds are where the seeds of my passion for global health were first sown.
Fiction is messy, at once comforting and disturbing, and an autobiography focused on reading is highly idiosyncratic. The fat Victorian novels I loved are also biting commentaries on debtors prisons and orphanages, but I wasn't looking for social diatribes or historical education. I've always read first for sympathetic characters, then plot and place. At its best, fiction influences the reader's empathy, ethos, and world perspective by seduction and stealth. I first learned about the British empire from the romances of M.M. Kaye, set in Lucknow, India, during the so-called Sepoy Mutiny of 1857. I didn't question the version of history that I was absorbing. And it didn't occur to me that the captive in Mr. Rochester's attic might be anything more than a deranged woman he had been tricked into marrying. Eventually, I discovered The Wide Sargasso Sea, in which Jean Rhys retells Rochester's story from the point of view of his imprisoned, Caribbean-born first wife.
Book by book, my grasp of history and consciousness grew. By the time I read Heart of Darkness and Marlow's journey up the Congo in search of Mr. Kurtz who has gone native, poisoned by the miasma at the center of the African continent, I was aware enough to know that I was missing a big part of the picture. But I didn't know what it was until I read Chinua Achebe's Things Fall Apart and his essay, "The Image of Africa: Racism in Conrad's Heart of Darkness." Nadine Gordimer, Ben Okri, Doris Lessing, Rohinton Mistry, Abraham Verghese, and many others have helped me understand what Chimamanda Ngozi Adichie describes as "the danger of the single story."
Our month-long focus on public health narratives challenges all of us to think about the human stories and the historical, cultural, structural, and political forces shaping individual and population health. We talk a lot about the social determinants of health, but our conversations are often overpowered by our drive to quantify and measure. Even our qualitative research tends to be done in the service of understanding numbers. The stories we collect are dissected into thematic codes, and, when we are not careful, we end up with piles of quotes stripped of voice and context. To my dismay, I have found myself doing this more than once.
Through storytelling, we find common threads of understanding. I left Youngstown in 1990 and didn't look back. I continued my yearly visits but had little patience for the melancholy disintegration and blighted landscape. Only recently have I connected my literary fascination with Victorian England and post-colonial Africa with the social catastrophe in which I grew up and from which I blithely walked away. Health and well-being in Youngstown, Ohio, are as much a part of the global health narrative as Kimana, Kenya, or Kumasi, Ghana. This is obvious, but I am finding it to be a revelation.
I am only beginning to be able to articulate how our research, teaching, and thinking can be enlivened by fiction's deep context, complex characters, and chaotic worlds. An article by Lise Saffran on public health humanities has helped me begin to see how my gut feeling that the emotional relationships we build with characters we can never meet are relevant to public health classrooms. Last semester, I assigned my class So Long a Letter by Mariam Bá. And just the other day, I discovered the nascent global health humanities movement being pioneered at Duke University and MIT. I would love to teach a public health class exploring the motives and long-term implications of colonialism on health and development through the fiction of Achebe, Conrad, Lessing, Bá, Adichie, etc. We are still too focused on measurable skills-based learning objectives for that to become a reality anytime soon. But I will keep trying.
Jennifer Beard is an assistant professor of global health.