'Never Let the Reader Forget What's at Stake'
Michael Stein
Author; Chair and Professor of Health Law, Policy & Management
Hometown: New York City, New York
Breakfast: Labne with honey and walnuts
What led to your becoming a writer and novelist?
I've always liked playing with words and watching how others play. Is there anything better than opening a book to a random page and seeing how another person arranges language? Is it clumsy? Is it intelligent? You know the answer in two sentences. I love verbal texture, and sounds. To become a novelist, you have to find subjects that interest you enough to explore and test them. And then you have to find characters whom you want to put under moral and formal pressure. And then you stick with this mule work for about three years until these characters become unmistakably yours and you have a book.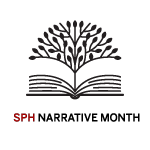 How does your writing relate to your work as a physician and public health researcher?
I've found that I like to stare at things. Writers and doctors should never be ashamed of staring; it's part of the job. Still, writers and researchers like to find remarkable things—doctors are less amused by the remarkable–and staring is the first canon of science and art as far as I'm concerned. Doctors and writers perceive the world through dual channels—through the senses and through the mind—and each is constantly seeping into the other. Staring allows time for that bidirectional flow to happen.
What is the importance of storytelling in public health? In your work on addiction in particular?
Stories, at least the ones we remember, are always about trouble. A person is in trouble, maybe in pain. She has a conflict—maybe with herself, maybe with her neighbor or parent, maybe with the plumber or the mayor. She has no easy answers. Or what she believes is the easy answer changes. There must be inconsistency or the story becomes predictable. To tell gripping public health stories we must take up people, living in communities, who are in trouble, people who are looking for an answer and get to one that wasn't obvious in the beginning. But not too many people are on the search—maybe it's just one parent living in Flint and one public health officer. Each is looking for an answer about the water, but each finds the problem is more than about lead.
The job, then, of storytellers, when writing about public health, when writing non-fiction, is that they must never let the reader forget what's at stake. The importance of the science or public health writer's tale is to make sure everyone knows what the overriding purpose of their writing is. On the other hand, for the fiction writer, too much information is the enemy.
Do you have any literary recommendations for folks working in public health?
There are so many great writers out there. I usually read books that are short; I don't have much time. I alternate between utilitarian and arty/wordy. If you're a faculty member in any academic setting and you like funny, try Julie Schumacher's Dear Committee Members. I thought Errol Morris' Believing Is Seeing was really interesting about what we trust to be fact, a newly serious concern in our world these days. Finally, I thought Learning to Die in the Anthropocene was a great polemic on the great public health concern of our time, climate change.
---
Related Profiles: