Integrated Approach Improves Medication Adherence and Depression in HIV Patients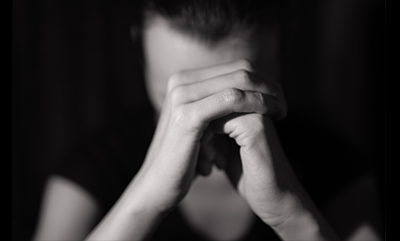 Integrating counseling about medication adherence into psychotherapy for depression for people living with HIV can improve both adherence and depression, according to a new study co-authored by a School of Public Health researcher.
The study, in The Lancet HIV, recommends that mental health providers "consider adding adherence counseling into their psychiatric treatment of patients with HIV who have comorbid depression and poor HIV medication adherence."
The authors, including Michael Stein, chair and professor of health law, policy & management at SPH, said cost-effectiveness analyses are needed to further examine the use of this dual intervention.
The research team compared an approach known as CBT-AD, which integrates cognitive behavioral therapy (CBT) for depression with adherence counseling in 12 sessions, with two other approaches—a time-matched, weekly supportive psychotherapy for depression that also incorporated adherence counseling and a treatment-as-usual approach that added a single session of adherence counseling. Both integrated counseling approaches were found to be more effective in improving adherence and depression over a year's time.
Clinical depression is prevalent in people living with HIV and is associated with non-adherence to antiretroviral treatment. Prior studies have indicated that as many as 37 percent of people with HIV have diagnoses of depression. Adherence to medication is necessary to experience the survival benefits of HIV care.
"This clearly shows the benefits of dealing with medication adherence and depression together, rather than trying to tackle them separately," Stein said. "One session of adherence counseling and only modest attention to patients' depression just isn't enough to improve adherence."
The study was based at three HIV clinics in New England. It was led by Steven Safren, a researcher from Harvard Medical School and the University of Miami, with co-authors from Harvard, Fenway Health, and Massachusetts General Hospital.
The authors said that while CBT is the most widely studied treatment for depression, other kinds of psychotherapy that integrate medication adherence also can be useful. They recommended "continued booster sessions" to maintain treatment adherence in patients who show initial improvements from the integrated counseling.
In a related Lancet HIV commentary on the paper, researchers from the Department of Psychiatry at Makerere University College of Health Sciences in Uganda wrote, "As a treatment modality, CBT-AD has the potential to revolutionize mental health care in people living with HIV/AIDS because it tackles not only depression but also adherence to antiretroviral drugs."
The study was funded by a National Institute of Mental Health grant.
---
Related Profiles: