Study Urges More Access to Vaccines in India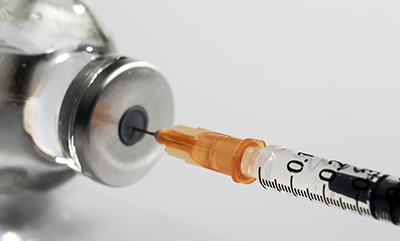 In India, the public sector offers vaccination services to the majority of the population, but the government could train and incentivize a wider range of private-sector professionals to assist, a study led by the School of Public Health Department of Global Health suggests.
Abhishek Sharma, a recent graduate of SPH, was lead author of the first nationwide analysis of private-sector vaccination delivery in India, published in the journal Health Policy and Planning. The Government of India (GOI) provides basic vaccines free of cost to the public and has urged an expanded private-sector role to help achieve universal coverage, but the state-specific contributions of the private sector were unknown prior to the study.
Sharma and co-author Warren Kaplan, assistant professor of global health, conducted a state-by-state analysis of the role of the private sector in vaccinating Indian children (90 percent of India's 2009-2012 birth cohort of about 104 million children) against six primary childhood diseases covered under India's Universal Immunization Programme. The study found that while the public sector offers the vast majority of vaccination services, the GOI needs to strengthen those services.
"The GOI should not ignore the private sector and should incentivize it to improve vaccination outreach and coverage, especially in the 'priority' states and other marginalized populations," the authors said.
The study found that the private sector's contribution to childhood vaccinations has been low (ranging from 2.3 percent for diphtheria-pertussis-tetanus, to 7.6 percent for oral polio vaccines) and limited primarily to states with higher per-capita income. Certain low-income states (Uttar Pradesh, Rajasthan, Madhya Pradesh, Orissa, Assam and Bihar) that contain more than 50 percent of India's child cohort have both low overall and private-sector vaccination coverage. Urban areas with good access to the private sector and the ability to pay helped to improve the population's willingness to access private-sector vaccination services, Sharma and colleagues said.
They recommend future research to identify state-specific strengths and limitations of the public and private health sectors for an Indian vaccine delivery system that is equitable, efficient, and safe. Also, they said, GOI could integrate vaccination records with electronic options to address issues such as migrating populations.
The paper was the winner of the 2015 Rex Fendall Award for Excellence in Public Health Writing conferred by SPH.
In addition to Kaplan, co-authors include Maulik Chokshi and Sanjay Zodpey of the Public Health Foundation of India, New Delhi, India.
---
Related Profiles: