Research Is Missing 'What Matters'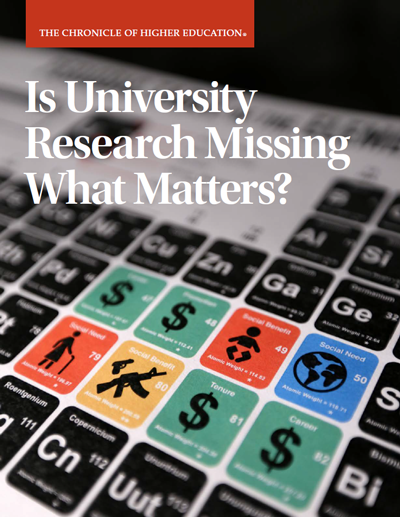 School of Public Health Dean Sandro Galea issued a call for a change in research priorities—away from narrow, piecemeal inquiries, towards large-scale efforts to improve population health—in the January 24 edition of The Chronicle of Higher Education.
In a Chronicle issue headlined, "Is University Research Missing What Matters?" Galea is a leading voice urging a revamping of the structures that support university science in order to tackle the most pressing social problems affecting health, rather than discipline-based segments of those problems. He says universities and their funders are not doing enough to identify and pursue the root causes of health problems, including economic and racial disparities, violence, and mental stress.
"When you start asking what matters most, it really changes how you look at things, and it changes what you take on," Galea writes. "We have veered away from keeping our eye on the prize. And the prize is paying attention to why we're doing what we're doing."
The Chronicle notes that universities face increasing pressures to financially justify their research decisions, which has led to a focus on projects that can be "monetized," rather than those that can make the biggest difference in population health. For example, the National Institutes of Health, the largest provider of basic research money to universities, spends more than $600 million a year on a division devoted primarily to converting lab discoveries into new pharmaceuticals. But it does not fund research into the pervasive problem of gun violence.
Galea writes that far too much funding is dedicated to making increasingly precise causal calculations in health. Instead of paying researchers to count how many blueberries per day may cut the risk of heart attacks, for example, universities and their funders could more systematically identify and tackle the underlying social problems that lead to heart attacks, he suggests.
Galea has written previously about the need for a re-thinking of the public health research agenda. In a 2015 article in the Annals of Epidemiology titled, "What Matters Most: Quantifying an Epidemiology of Consequence," he and co-author Katherine Keyes of Columbia University argued for the need to move beyond a narrow "risk-factor approach" that focuses on estimating the effects of particular exposures on particular pathologies.
"We need to identify what matters most for population health, so that we can guide public health stakeholders toward strategies that reduce the burden of these factors," they wrote.
---
Related Profiles: