PreHacks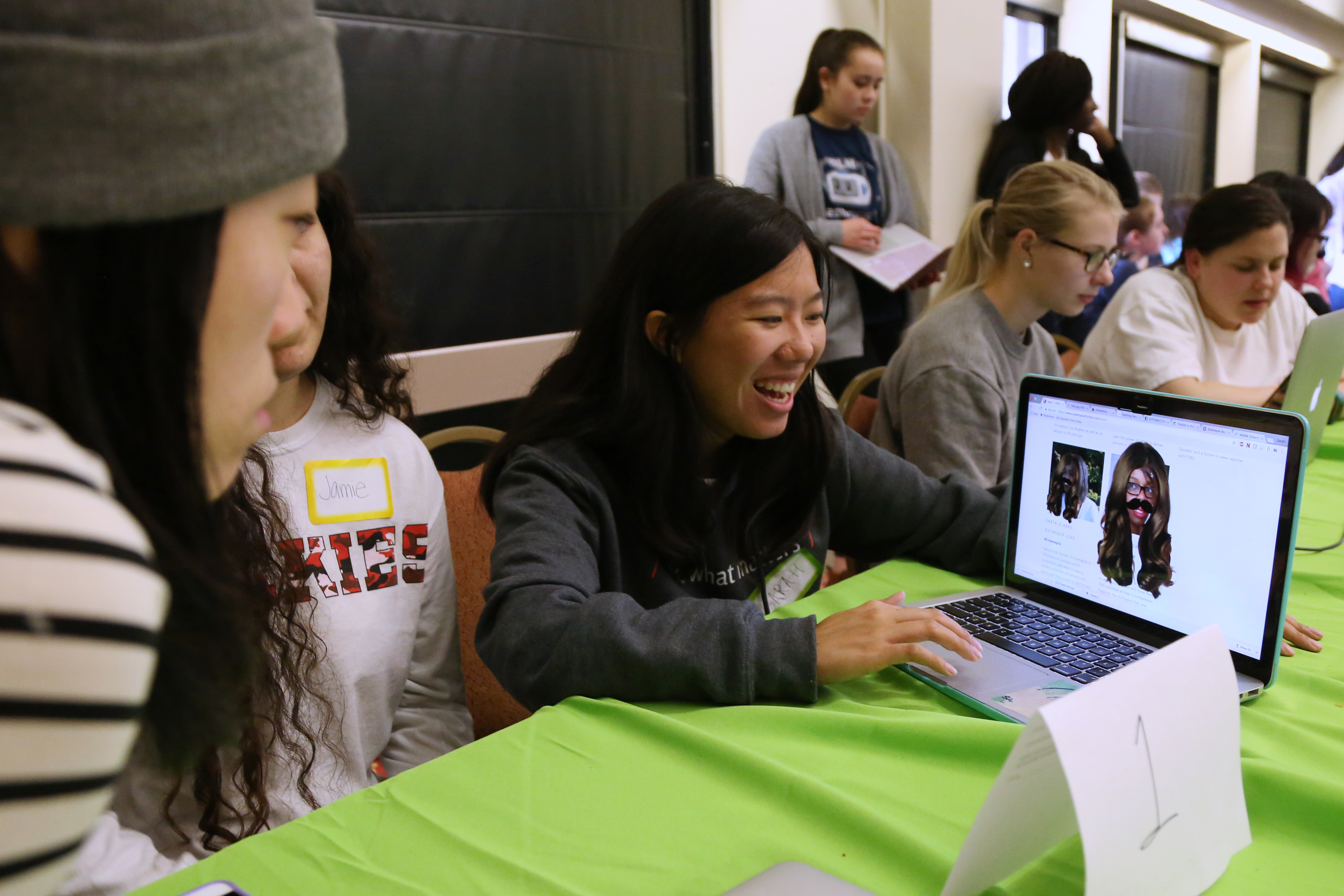 *Images & Content property of https://boston.techtogether.io/about.html. TechTogether Boston. 
What is PreHacks?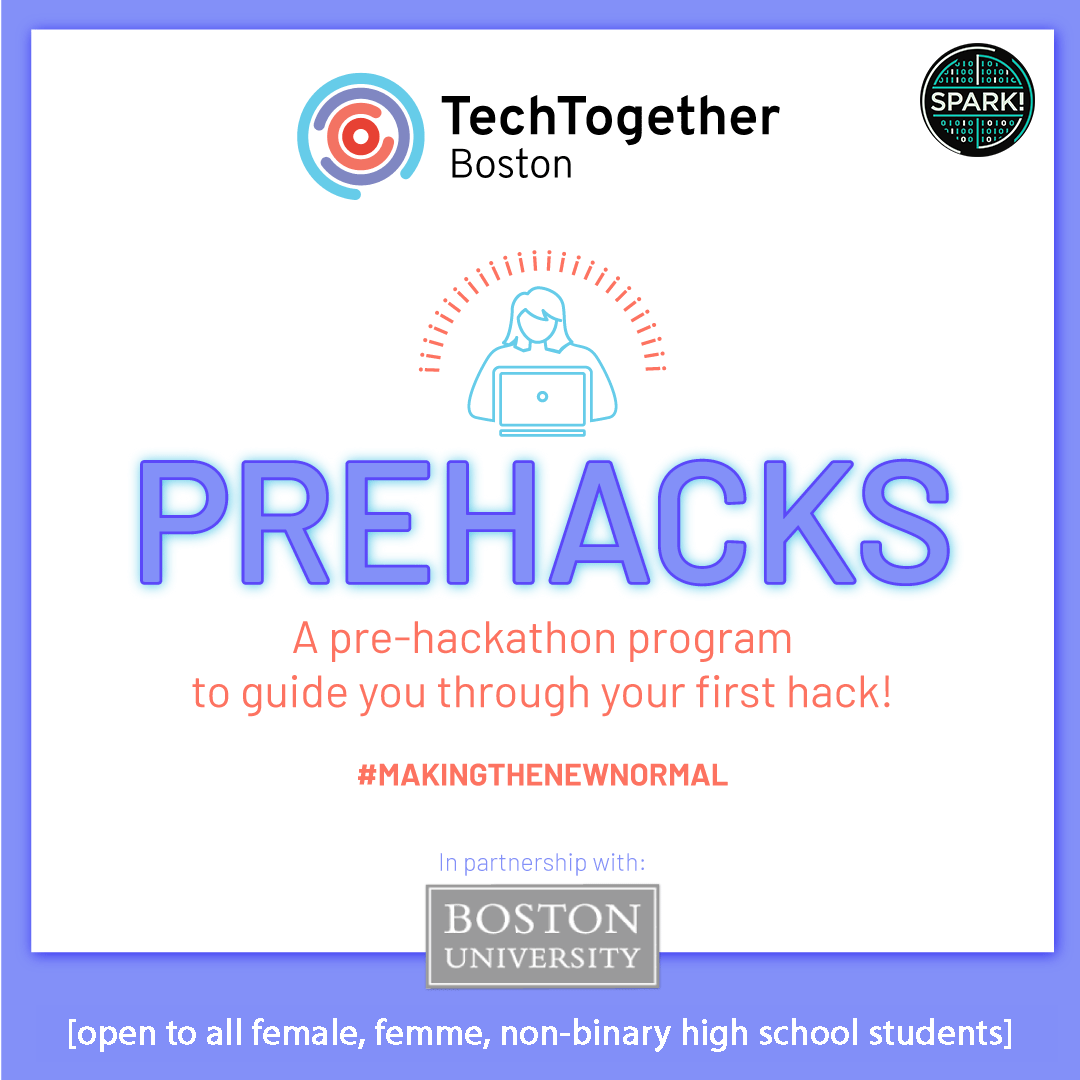 High Schoolers are invited to attend PreHacks on March 22nd-March 23rd to prepare for the TechTogether hackathon. At PreHacks students will get the opportunity to learn more about what to expect from a hackathon, the college experience at Boston University, and will get to meet mentors to help guide them through the hackathon experience!
PreHacks is open to all female, femme, non-binary identifying high school students. No coding experience is necessary to participate, we just require an interest in technology! Areas that we will focus on include hardware, software, and other computing related disciplines.
Questions? Find FAQ's here or email prehacks@bu.edu. Register for PreHacks HERE.
---
TechTogether Boston, previously known as
 

SheHacks Boston

, is Boston's largest student-run hackathon open to all female and femme non-binary individuals!
Our mission is to…
Empower women and femme non-binary individuals in technology to achieve
Provide them with opportunities to explore the tech industry in an inspiring, encouraging, and energizing environment
Create a community of inclusivity within the tech industry
*Why are all-female and femme non-binary hackathons important?
Females and femme non-binary individuals are currently underrepresented at hackathons on a global level. We aim to help establish a space for women and femme non-binary individuals in tech, by creating an environment that is inclusive, inspiring, and informative. At TechTogether Boston, we have chosen to do our part to correct this imbalance by creating new opportunities for the under-represented, and to cultivate a lasting influence on the future of inclusivity in tech.
*Our official mascot, Byte, is a cartoon-like blob that loves to hack and learn!