Emily Philipp
Ph.D. Candidate
E-mail: ephilipp@bu.edu
BIO AND RESEARCH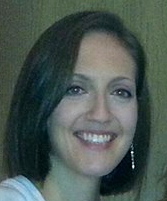 Emily Philipp graduated from the University of Minnesota – Twin Cities in 2012 with a B.A. in Sociology. While there, she researched aspects of the International Criminal Tribunal for Rwanda, specifically how defendants testifying on their own behalf employed various vocabulary techniques to account for their alleged actions in the 1994 genocide. She also participated in an international development program in Kenya, served the Department of Sociology in a variety of capacities, and assisted with NSF-funded research studying the courses and conditions of genocide in Bosnia, Rwanda, and Darfur.
Continuing her geographic focus on East Africa, she is now pursuing the subject of international development and the means by which various actors within this industry perpetuate elements of development discourse. Emily is interested in the phenomenon of "voluntourism" and seeks to understand the role of volunteer tourist organizations in framing the process of development, volunteer tourists' purposes and roles, and the complex historical legacies and structural inequalities which volunteer tourists encounter.
She also seeks to explore the intersections of philanthropy, activism, and material consumption as exemplified by campaigns to eliminate HIV/AIDS and global poverty through Americans' consumption of popularized material goods. More broadly, her research considers Americans' complex and complicated relationship with the African continent.