Alexandre White
Ph.D. Candidate
E-mail: awhite12@bu.edu | Curriculum Vitae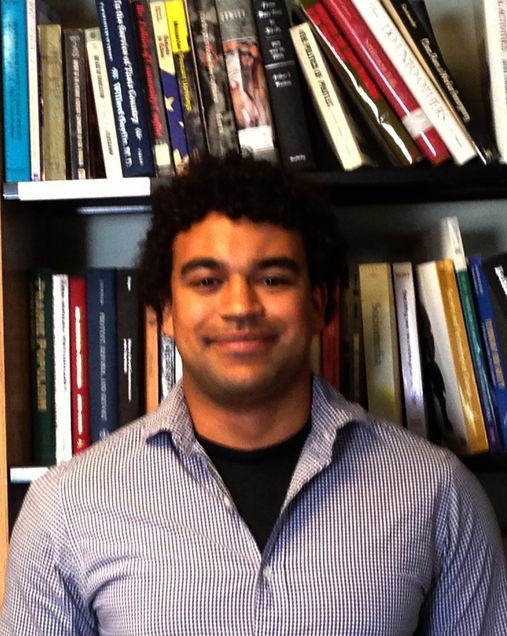 EDUCATION
Alexandre White is a Martin Luther King Jr. Fellow and Graduate Student at Boston University. He holds a B.A. in Black Studies from Amherst College (Class of 2010), and an MSc. from the London School of Economics and Political Science in Sociology (Graduated 2012). Alexandre also studied at the University of Cape Town as a visiting student in 2008.
CURRENT RESEARCH
In an effort to critically assess the concepts of biopower and necropower within existing state systems, Alexandre's current work focuses on critical race and post-colonial theory as well as the sociology of medicine. While at the London School of Economics, Alexandre completed his dissertation entitled "Apartheid through Disease: a multi-sectoral analysis of systemic inequality caused by the co-infection of Tuberculosis and HIV in South Africa".  This work examines the relationships between Colonial oppression, biopower, and systemic race and class inequalities in South Africa by contrasting the technologies of Apartheid with the effects of HIV/AIDS and Tuberculosis to form a new dynamics of racialised oppression. Alexandre intends to expand on this research through his work at Boston University and ultimately his dissertation. Of primary interest are the manifold ways in which chronic diseases, most specifically HIV/AIDS augments the lived experience and the position of the minority or racially subjected citizen within post-colonial and racialised states.
PREVIOUS RESEARCH
As an undergraduate, Alexandre's work examined how NGO's, charitable organizations and Microfinance Institutions construct donor/recipient relationships within the frameworks of post-colonial theory in Sub-Saharan Africa. The work entitled "Decolonizing Aid: Microfinance, Economic Freedom and Post-Colonial Identity in Africa", critically examined the failings of traditional aid programs to meet their goals, and analyzed the reasons for potential systemic failure within the microfinance sector.