The Fifth Annual Albert Morris Lecture
The Department of Sociology at Boston University is pleased to announce the Fifth Annual Albert Morris Lecture in Sociology. Named in honor of the first Chair of the BU Sociology Department, this lectureship was established in 2009 after a generous gift from an alumnus.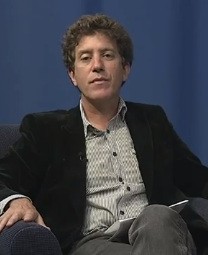 This year's speaker is Mitchell Duneier, a Professor of Sociology at Princeton University and regular Visiting Distinguished Professor of Sociology at the Graduate Center of the City University of New York. Professor Duneier earned his doctorate from the University of Chicago in 1992. His first book, "Slim's Table: Race, Respectability, and Masculinity" won the 1994 American Sociological Association's award for Distinguished Scholarly Publication. He is also the author of "Sidewalk" (1999), which won the Los Angeles Times Book Prize and the C. Wright Mills Award. He served on the original advisory board for National Public Radio's "This American Life."
Professor Duneier will present "The Forgotten Ghetto."
The Fifth Annual Albert Morris Lecture in Sociology will be held Thursday, April 11th, 2013 at 5PM in the 9th Floor Colloquium Room in the BU Photonics Center at 8 St. Mary's Street. This event is free and open to the public. Reception to follow.
For more information, please see the flyer or contact socdept@bu.edu.
View the recap from the Fourth Annual Morris Lecture here.