Category: Graduate Students
It is with great sadness that we mourn the passing of Daryl Carr, a Ph.D. Student in the Department of Sociology.  A beloved member of the sociology community here at Boston University, Daryl is remembered by faculty and students as an exceptionally bright and humble individual, with a generous heart and terrific sense of humor.
Daryl received his B.A. in Political Science from Roger Williams University in 2007, after which he taught English for two years as a Peace Corp volunteer in Jordan.  He graduated with an M.A. in Middle Eastern studies from the University of Texas at Austin in 2013 before joining Boston University in the fall.
Interested in the sociology of the Middle East, Daryl was committed to his research on national identity, state formation and citizenship laws in Jordan, Syria and Lebanon. He "hoped to better understand social problems there so he could contribute to the region's struggles for social justice." [1].
Daryl brought such warmth, compassion, and understanding to our department. Ever cheerful, his presence in the offices, classrooms, and halls of the Sociology department will be deeply cherished and terribly missed.
We will miss him greatly.
---
Memorial services for Daryl have not yet been announced.  Additional information is available from BU Today.
Support is available for students through the Dean of Students Office, 617-353-4126; from Marsh Chapel chaplains, 617-353-3560; from clinicians at Student Health Services Behavioral Medicine, 617-353-3569; and from Sexual Assault Response & Prevention Center crisis counselors, 617-353-7277. The Faculty & Staff Assistance Office, 617-353-5381, can provide confidential counseling to faculty, staff, and their families.
The Department of Sociology celebrated the end of the 2013-2014 Academic Year on Monday, May 5th with the traditional annual luncheon. Highlights include saying goodbye to Professor Ruha Benjamin, who has accepted a position with Princeton University's African American Studies Department, wishing our three Graduating Work Study Students well in their future endeavors – Congratulations to Shamoore Simpson, Jackie Robichaud and Jason Balsamo! –  and celebrating the promotions of Professors Japonica Brown-Saracino (to Associate Professor) and Julian Go (to Full Professor).
Have a wonderful summer, everybody!
Kiri Gurd (PhD 2013) is joining the University of South Florida as a Postdoctoral Scholar for USF's program on "Global Change in a Dynamic World."

Ph.D. Candidate Rebecca Farber has been awarded a National Science Foundation (NSF) Graduate Research Fellowship. This competitive research fellowship supports three years of research and studies and provides international research and professional development opportunities.
Rebecca's project is titled "Local Impacts of Medical Tourism in Thailand." Congratulations, Rebecca!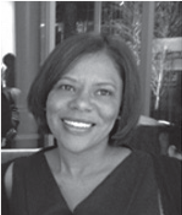 Ph.D. Candidate Natalicia Tracy was interviewed by WBUR Radio 90.9 Boston (Boston's NPR News Station) about her 2014 Petra Foundation Fellowship win and her work as the Executive Director of the Brazilian Immigrant Center in Allston.
Ph.D. Candidate Don Gillis contributed the first article in a new series on Boston's Mayoral Race for Commonwealth Magazine. Dubbed "Mayor Matters," this special series focuses on the issues surrounding the election for Boston's first new mayor since Thomas Menino took office in 1993.
The first article in the Mayor Matter series, "Fair Play," discusses the economic and social justice agenda facing the next mayor of Boston. In it, Gillis calls for candidates to "offer a road map out of the poverty and inequality maze by creating policies that lead Boston to become more equal, not less" and offers a list of priorities that if acted upon, would help Boston achieve its full potential.
Read the full article, and future articles in the series, here.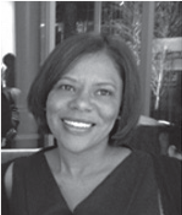 BU Sociology Ph.D. Candidate Natalicía Tracy will be honored on November 15th by the Petra Foundation as one of four 2013 Petra Fellows. Established in 1988 in honor of Petra Tölle Shattuck, the Petra Foundation "seeks out and champions unsung heroes who are making distinctive contributions to the rights, autonomy and dignity of others." (1)
In addition to her Ph.D. work, Natalicía is the executive director of Boston's Brazilian Immigrant Center, which serves 3,000 Latino immigrants each year in issues of labor, housing, consumer, civil and human rights. She is also the coordinator of the Massachusetts Domestic Workers Congress.
Natalicía will be honored at the 24th Annual Petra Fellows Awards Dinner on November 15th, 2013 at the Omni Parker House.
The Eastern Sociological Society is honoring PhD candidate Megan O'Leary with this year's  Rose Laub Coser Award. The Coser award is given annually to a graduate student for an outstanding doctoral dissertation proposal in the area of the family or gender and society.  It will be presented to Megan during the Awards ceremony, Saturday March 23, at the annual meeting at the Boston Park Plaza.

Ph.D Candidate and lecturer Don Gillis was recently featured on BU Today in an article highlighting his innovative and highly popular sociology course, "Boston's People".  Click the link below to read more on his course:
One Class, One Day: Boston's People
http://www.bu.edu/today/2012/one-class-one-day-boston-people/
Sociology Ph.D Candidate Elyas Bakhtiari was awarded one of  three  graduate student fellowships under the National Science Foundation (NSF) Graduate Research Fellows Program.  These prestigious national fellowships provide generous support for three years of study, available for fellows to use at any point in the next five years.  Elyas works closely with Sigrun Olafsdottir, Assistant Professor of Sociology.  The other new fellows from BU are graduate students Allison Gill (Biology) and Alissa Rickborn (Biology).