Elana Hayasaka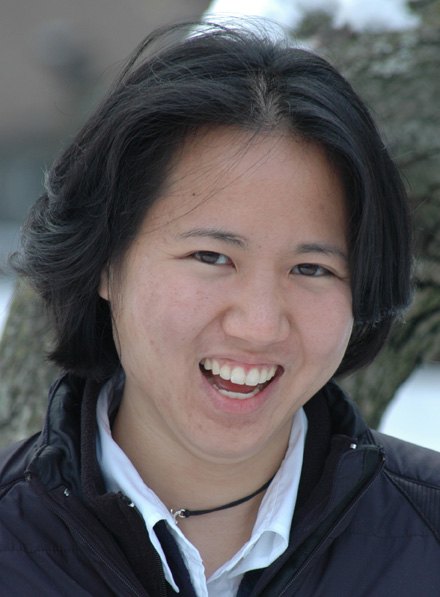 Growing up, Elana dreamed of becoming a professional jockey. One of her first jobs involved shoveling manure and exercising other people's horses. But she spent most of her time devising scientific experiments like finding ways to make manure decompose faster, testing different brands of fly repellent, and psychoanalyzing problem colts. After growing six inches too tall, she realized that she would probably never be a jockey, and decided to explore other career options. She finally settled on journalism—another career focused on maintaining a fast pace while occasionally being thrown into piles of muck.
Before entering Boston University's graduate journalism program, Elana studied the effects of Alzheimer's disease at Wellesley College, taught marine ecology to small children at the New England Aquarium, and spent two years in the Peace Corps tracking Mongolia's snow leopards. These experiences made science a natural focus for her writing.
Elana's work has appeared in the Research at Boston University Magazine, the Journal of the National Cancer Institute, and several local newspapers. She is currently an editor for Our Bodies Ourselves, a nonprofit organization that publishes books on women's health issues. However, if journalism does not work out as a long-term career, her contingency plan entails moving to Mongolia to wrangle wild ponies.
Elana can be contacted at elanahayasaka@alum.wellesley.edu.