Ongoing Clinical Trials
Ongoing clinical trials supported by NHLBI include:
Proactive: A feasibility study designed to see if serum phospholipase A2 levels in patients admitted with acute painful episodes can be used as a guide to prophylactic transfusion to prevent acute chest syndrome.
A study of neurocognitive function in adults with sickle cell anemia without a history of stroke. Phase 1 included volumetric MRI and detailed neurocognitive testing of cases and controls. Phase 2 randomizes patients to transfusions or observation.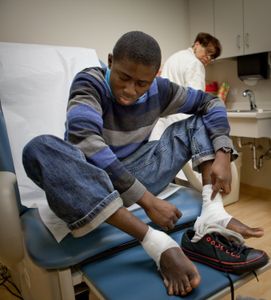 Recently completed clinical trials include:
Study of hydroxyurea and magnesium pidolate in HbSC disease
Arginine in sickle cell anemia
Use of P-selectin blockers in sickle cell anemia
updated 9.1.09