Team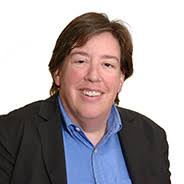 Elizabeth Klings, M.D.
Associate Professor of Medicine, BUSM
Program Director, Center of Excellence in Sickle Cell Disease
Director, Pulmonary Hypertension Inpatient and Education Program
Medical Director, Pulmonary Rehabilitation Program, BMC
Klingon@bu.edu | (P) 617 358-1226 | (F) 617 638-5227
72 East Concord Street, R-304, Boston, MA 02118
Dr. Klings is Assistant Professor of Medicine in the Pulmonary Center at Boston University School of Medicine. After graduating from New York University's College of Arts and Sciences and School of Medicine, Dr. Klings completed residency training in Internal Medicine at Boston City Hospital and fellowship training in Pulmonary and Critical Care at Boston University School of Medicine. Her clinical and research interests encompass the pathophysiology and treatment of pulmonary vascular disease. Currently, she is evaluating the role of altered oxidative stress in the endothelial dysfunction observed in the acute chest syndrome of sickle cell disease.
Click here for complete Bio-sketch
Clinical Faculty
Adult Clinic
Lillian McMahon, MD
Associate Professor of Medicine
Charlene M. Sylvestre, NP
Instructor of Medicine
Pediatric Clinic
Robyn T. Cohen, MD
Assistant Professor of Pediatrics
Patricia L. Kavanagh, MD
Assistant Professor of Pediatrics
Caitlin M. Neri, MD
Assistant Professor of Pediatrics
Amy E. Sobota, MD, MPH
Assistant Professor of Pediatrics
Social Workers
Research Faculty
Shuaiying Cui, PhD
Assistant Professor of Medicine
Yan Dai, PhD
Assistant Professor of Medicine
George J. Murphy, PhD
Assistant Professor of Medicine
Martin H. Steinberg, MD
Professor of Medicine
Hemoglobin Diagnostic Refenence Laboratory
David HK Chui, MD, FRCPC
Professor of Medicine and Pathology
Director, Hemoglobin Diagnostic Reference Laboratory
Lance Davis, MD
Laboratory Manager, Hemoglobin Diagnostic Reference Laboratory
Hong Yuan Luo, MB, PhD
Research Assistant Professor of Medicine
Assistant Director, Hemoglobin Diagnostic Reference Laboratory