An Anna Howard Shaw Bibliography
The following is a selected bibliography of materials on the life of Anna Howard Shaw. The best collection of letters, speeches, sermons, newspaper articles, and photographs by and about Anna Howard Shaw is located in the Dillon Collection at the Radcliffe Institute for Advanced Study, Harvard University, Cambridge, Massachusetts.
Carpenter, Lee.  Anna Howard Shaw: Pioneer!  Pamphlet obtained from the Boston University School of Theology – Anna Howard Shaw Center.
[Discusses the history of women's ordination in the Methodist Protestant Church, including research which reveals that Anna was not the first woman to be ordained in that denomination, but rather at least the second. Carpenter is a former member of the AHSC Advisory Board.]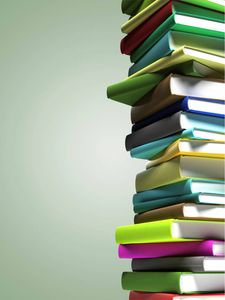 Farmer, David Allen and Edwina Hunter. And Blessed Is She: Sermons by Women. Valley Forge, PA: Judson Press, 1994.
[Contains a sermon by Anna, "The Path is Plain." ]
Flexner, Eleanor. "Anna Howard Shaw," in Notable American Women, 1607-1950, Volume 3. Cambridge: Belknapp Press of Harvard University, 1971.
Harper, Ida Husted. "Anna Howard Shaw," in Dictionary of American Biography, Volume 17. New York: Charles Scribner's Sons, 1935.
Keller, Rosemary Skinner. "Grace and Freedom: Spiritual Empowerment in the Wesleyan Tradition," in The People Called Methodist. Eds, G. Rupp, R. Speaks, et al. Publisher unknown, 1984.
Linkugel, Wilmer Albert. "The Speeches of Anna Howard Shaw: Collected and Edited with Introduction and Notes." Ph.D. Thesis, University of Wisconsin, 1960.
[Three-volume bound copy from microfilm. Does not include all of Anna's speeches and sermons.]
Murphy, Mabel Ansley. Greathearted Women: Biographies of Sixteen Women Leaders of American and English Life. Philadelphia: Union Press, 1920.
Pellauer, Mary D. Toward a Tradition of Feminist Theology. Brooklyn: Carlson Publishing, 1991.
[Contains chapters on Elizabeth Cady Stanton, Susan B. Anthony, and Anna Howard Shaw, including comparisons among the three women. Excellent index if one is looking for specific information about Anna's life.]
Ruether, Rosemary Radford and Keller, Rosemary Skinner, eds. Women and Religion in America, Vol. 1. Cambridge: Harper and Row, 1981.
[Contains only a few references to Anna.]
Shaw, Anna Howard. Rest. Thesis, Boston University, 1878.
[A holograph and a photocopy of the holograph are available in the Boston University School of Theology Library.]
Shaw, Anna Howard.  The Story of a Pioneer. New York: Harper and Row, 1915.
[This autobiography recently has been reprinted by Pilgrim Press with a foreword by Bishop Leotine T. C. Kelly. Available from Cokesbury at 800-672-1789.]
Solomon, Martha M., ed. A Voice of Their Own: The Woman Suffrage Press, 1840-1910. Tuscaloosa: University of Alabama Press, 1991.
[Contains only a few references to Anna.]
Spencer, Ralph W. "Anna Howard Shaw: The Evangelical Feminist." Ph.D. Dissertation, Boston University, 1972.
_____________. "Anna Howard Shaw." Methodist History 13 (January 1975): 33-51.
[Excellent resource. Argues that Anna is an early leader of the Social Gospel Movement. Discusses key elements of her personal theology and her understanding of local church ministry, as well as other things. Commission on Archives and History, The United Methodist Church, Lake Junaluska, NC 28745.]
Lee Carpenter is available for presentations on Anna Howard Shaw. She can be reached at:
9 Lowell Road
Wellesley MA 02481
(781) 431-1308
ALeeCarp@aol.com
This bibliography is a compilation of bibliographies graciously provided by Lee Carpenter and Jennifer Corley (M.Div. '97).