Undergraduate Student Award Winners 2020
Congratulations to all of our outstanding 2020 senior award winners! From academics to professional activities to community service, our students have excelled at BU and beyond.
Bernard Kutner
Established in 1972 in memory of Dean Bernard Kutner, the award is presented to a
graduating senior in recognition of outstanding service to the college. This award is
given to the student who exemplifies all the ideals of Sargent College through excellence
in scholarship, high moral character, outstanding service to the college as well as to the
community, loyalty and service to one's fellow students, and exemplary potential as a
healthcare professional.
Shivani Rao, Human Physiology
Thoughts on being a student leader: "As Campus Chairperson to six Global Brigades chapters, I often filled in as an extra volunteer for various fundraising events. For me, working side-by-side with fellow GB members, was exactly where I envisioned a Campus Chairperson to be. Being a leader in GB has meant being humble, and unwavering in the face of challenges. As Campus Chairperson, I valued being an enthusiastic volunteer at events, not only because I got to know chapter leaders and members better, but also because it made me a more approachable leader."
Excerpt from recommendation by Professor Angela Ho: "Shivani has been awarded with multiple achievements from Dean Moore's Scholars Program, the Mary Erskine Outstanding Undergraduate Research Award to receiving a BU Trustee Scholarship. Shivani is exceptionally personable, professional and very easy to interact with. Shivani's genuine interest in science combined with her remarkable hard work ethic, and her passion in humanitarian work is commendable at this stage."
Twiness
An honor society organized by the Class of 1921 to recognize seniors who exemplify
the ideals of service, loyalty, thoughtfulness, and excellence of scholarship.
Francoise Cattaneo, Health Science
Thoughts on being a student leader: "As a leader, I was able to understand that what may seem as a small thing, such as remembering my groups' names, asking students to introduce themselves with their pronouns, being attentive to each individuals' diets, and inquiring about their abilities (if anyone needs special accommodations), can set the tone and even change the entire atmosphere on how a student feels about our university."
Excerpt from recommendation by Heather Nicholson, Assistant Director of Sargent Academic Services: "Service and giving back is part of who she is and what she values. She is driven to continue this work and has only expanded upon her efforts with each year during her time at Boston University. Françoise goes about her days helping others and it inspires peers to do the same."
Christine Jimenez, Behavior & Health
Thoughts on being a student leader: "Through research and teaching, I have been challenged to step out of my comfort zone, and take the lead. Quickly, I realized that you cannot set out to be a leader, but rather you become one by the equality of your actions and the integrity of its intent."
Excerpt from recommendation by Professor Nancy Lowenstein: "Christine is a young woman whose overflowing personality touches everyone she meets in ways she is not even aware of, from speaking a native language with an adult in Chelsea to a parent of a child with Autism to a woman dealing with the after effects of breast cancer treatment."
Community Service
Established for recognition of outstanding community service.
Lorenzo Guani, Health Science/MPH
Thoughts on being a student leader: "Leadership does not often come about instantaneously—it takes years of experience, of trial and error, to truly master. A great leader listens to the concerns of those around them, provides an equal opportunity for everyone to contribute, and creates an environment welcoming to all."
Excerpt from recommendation by Professor Kelly Pesanelli: "Lorenzo has worked as an ambassador at Boston Medical Center and also in the Boston Health Care for the Homeless Program. This has afforded him first-hand experience of working with the population of patients he hopes to work with in the future. He is also the epitome of a Sargent College student. I frequently see him walk by my office as a Dean's Host and get to listen first hand to the energy and enthusiasm he presents when speaking to individual families about how wonderful Sargent is."
Natasha Morales, Behavior & Health
Thoughts on being a student leader: "My motivation for my roles of support came from the very people I helped, as knowing that I was making a positive impact on others was incredibly fulfilling. Although I had to learn vast amounts of information for my positions, I learned even more about myself and how I want to dedicate my life to serving others."
Excerpt from recommendation by Professor Nancy Lowenstein: "Her service to the BU community has been consistent and long-term in the areas that she has been involved in. Natasha enjoys learning and perfecting her skills rather than spreading herself around to many different BU communities. This is a strength in that the biology department and Child Cognition lab know they can rely on her over the long-term and she can help to train new students. I am so impressed with Natasha as a young woman and a potential leader…"
Misty Ouyang, Behavior & Health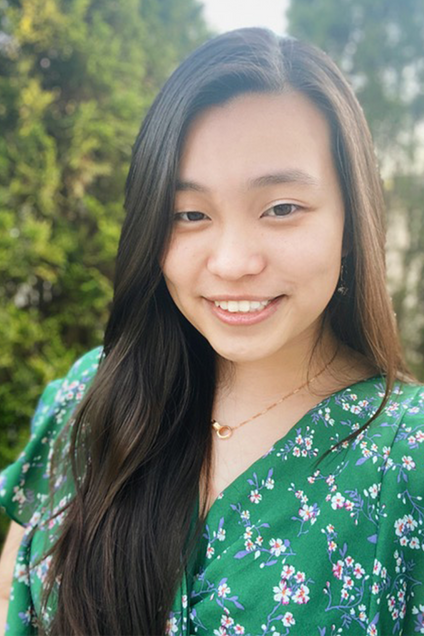 Thoughts on being a student leader: "Despite my doubts that being a first-generation college student would not qualify me to advise or support other students, I learned that being a leader means doing things that are important to me in light of my fears."
Excerpt from recommendation by Professor & Director of Kilichand Honors College Carrie Preston: "I was delighted when Misty applied to travel with a select group of Kilachand students to Beirut for the Humanitarian Engineering and Refugee Studies Program hosted by the American University of Beirut in the summer of 2018. Misty was an obvious leader amongst the group of BU and international students engaged in a challenging, project-based course held in a complex environment. Her group valued her interdisciplinary problem-solving skills and her knowledge of health challenges, but they equally benefited from her cultural sensitivity and ability to conduct research of the highest ethical standards amongst Syrian refugee populations."
Professional Contribution
Established for recognition of outstanding professional potential.
Jonathan Carnino, Human Physiology
Thoughts on being a student leader: "Being a student leader has demanded a high level of accountability, a constant urge to continuously succeed, and an unmatched focus on discipline. However, I've learned these characteristics aren't what makes a great leader. A great leader is more focused on the success of their team rather than their own personal success."
Excerpt from recommendation by Doctor Yang Jin: "I have mentored several successful PhD students, post-doctoral fellows and junior faculties in my laboratory, and I assure you that Jonathan is exceptional, reflected by his motivation on doing research, his outstanding bench work technique, his outstanding thinking process and excellent writing skills."
Cesar Diaz, Behavior & Health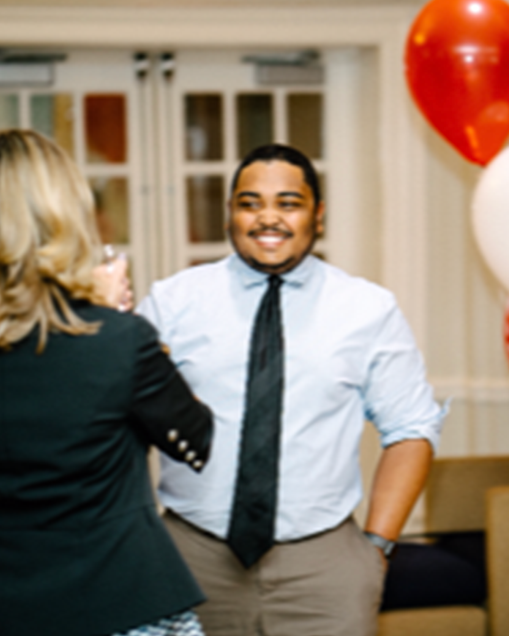 Thoughts on being a student leader: "…the one thing that I can confidently say from my time serving the BU community these past few years is that we, as a whole, are more powerful when we empower each other."
Excerpt from recommendation from Professor Nancy Lowenstein: "…what qualifies him most for a senior award is the passion he has for learning and giving back to his BU & Sargent communities. Cesar is the embodiment of a Sargent senior who has spent his 4 years at BU (3 at Sargent) finding his niche, helping others find theirs and supporting many communities both in and outside of BU, in so many ways."
Ali Gold, Behavior & Health

Thoughts on being a student leader: "I'm building a career and a life that is rewarding, enjoyable, and truly something that I love. I'm most proud of the fact that I'm here, living an exciting and meaningful life with a bright future – and I'm alive and thriving. Still overwhelmed… but passionate, determined, and on-track to continue making a difference in the world."
Excerpt from recommendation by Professor Paula Quatromoni: "Ali is one of the finest examples of how students at Sargent College are mentored to thrive and to give back in service to the community. I could not be more proud of what she has achieved personally, professionally, and for humankind through her work and her targeted efforts to impact mental healthcare on all levels, through scholarship, research, service and advocacy."
Yuchen Liu, Health Science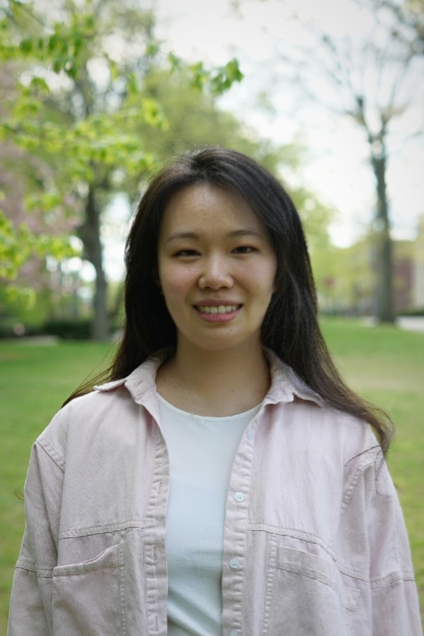 Thoughts on being a student leader: "I am determined to continue refining the key characteristics of excellence in healthcare professionals: being grateful for life, being resilient when challenged, being loyal to myself, being sincere to others, and being responsible for our society. When people look into my eyes, they shall know that I am someone they can have faith in."
Excerpt from recommendation by Professor Lawrence Were: "Ms. Liu has conceived a project to provide post-operation physical therapy services and education in China. These service projects and initiatives have allowed Ms. Liu to showcase her exemplary potential as a healthcare professional and give of herself for the benefit of her communities. Seeking and cultivating such scholarly collaborations is above and beyond the requirements of the undergraduate experience at Boston University and is a testament to Yuchen's unique academic drive and scholarship abilities." 
Student Activity
Established for recognition of student contributions to college, University, and
community activities.
Regina Chow, Human Physiology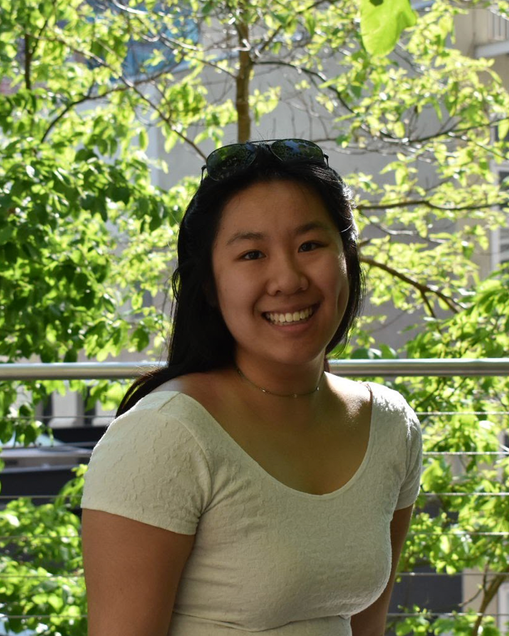 Thoughts on being a student leader: "..during this journey, I realized that in addition to serving and looking out for others, being a student leader is also about continuously self-reflecting and educating."
Excerpt from recommendation by Professor Dustin Allen: "When thinking of Regina, I immediately envision her kindness and willingness to go above and beyond for others. Not only is this evidenced in every interaction I have had with her, but it is also clearly evident in the plethora of activities that she has been involved in."
Brooklynn Earls, Human Physiology

Thoughts on being a student leader: "At the training, when asked to describe my experience as a tutor, I told the new hires that the role is half tutoring and half being a mentor. So often, what tutees actually need is someone to validate them, offer them advice, or just listen, more so than they need help with material."
Excerpt from recommendation by Heather Nicholson, Assistant Director of Sargent Academic Services: "Brooklynn has a gift for teaching others; she fosters intellectual growth and curiosity. She provides each individual that she interacts with the tools that allow them to help themselves."
Akshat Mehta, Physical Therapy

Thoughts on being a student leader: "Thanks to the great leaders surrounding me, I was inspired to "dream more, learn more, and do more" throughout college. From my band director to Dr. Co, I have grown to work hard, be passionate, and take initiative."
Excerpt from recommendation by Heather Nicholson, Assistant Director of Sargent Academic Services: "It is inspiring to be in his presence because while he is often looking forward, he is so grateful for where he is now.  He brings others up and sees their potential and encourages everyone around him to go after their dreams. Quick to his feet, Akshat is the professional you want in an emergency, and the kind, jovial caretaker you want by your side in an unnerving time."