Sargent Brings Together Clinical Supervisors Across Disciplines
Focus on Enhancing Skills to Lead, Engage, and Mentor Students

On April 27, more than 125 preceptors, fieldwork and clinical supervisors from across New England came together for an interdisciplinary event hosted by Sargent College. The workshop, "Having Difficult Conversations," welcomed clinical site supervisors from a variety of Sargent academic programs — speech-language pathology, physical therapy, occupational therapy, nutrition, athletic training, and health science.
This was a unique opportunity to share best-practices across disciplines, helping individuals enhance their skills working with and mentoring students and ultimately provide an optimal learning experience. Clinical partners were invited from Sargent's network of more than 1,200 clinical sites.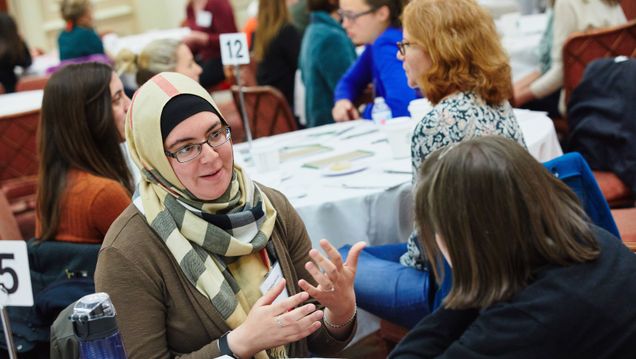 "Since there is so much in common in terms of the foundational aspects of mentoring students — like communication and giving feedback — we wanted to bring everyone together as another way to model interprofessional collaboration," says Chad Clements, clinical assistant professor and faculty director of clinical education. "Our programs are so fortunate to partner with the incredible people who supervise and mentor our students during their clinical/fieldwork experiences, internships, and practicums."
Led by Debbie Goldstein, a specialist in conflict resolution, the workshop explored reasons for difficult conversations, identified underlying mechanisms, and provided strategies to practice conversations and improve communication.
"Every year I'm impressed with the programming that Boston University is providing for clinicians, and this year was no exception," says Steve Bushee, athletic trainer and assistant athetic director, sports medicine at Boston College. "While we all face specific challenges in our fields, there is so much that we share and so much that we can learn — both from great presenters like Debbie Goldstein and from each other."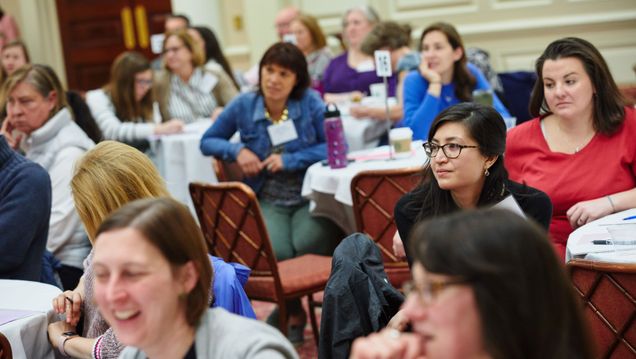 Workshop attendees were eligible for ASHA CEUs*, BOC CEUs, CDR CEUs, NBCOT CEUs, and PT contact hours. And the event offered Sargent graduate students an opportunity to both volunteer and participate.
Sherilyn Morse (Sargent '22), a graduate student in Sargent's speech-language pathology program, found the content relatable to both professionals and students.
"I felt lucky to participate as a student," says Morse. "It showed how hard our supervisors work to be the best mentors they can be."