Stacey A. Zawacki, DrPH, RD, LD
Stacey A. Zawacki, DrPH, RD, LD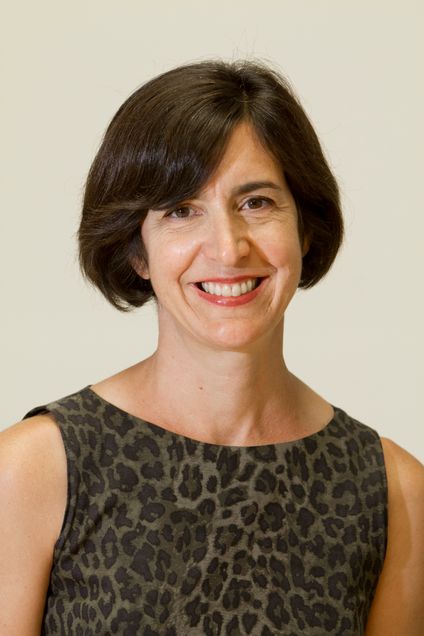 Title

Clinical Assistant Professor, Programs in Nutrition
Director, Boston University Sargent Choice Nutrition Center (SCNC)
Programs in Nutrition

Office

635 Commonwealth Ave

Email

Phone

617-358-5065

Education

BSBA (accounting and management information systems), Nichols College
Didactic Program in Dietetics, Simmons College
MS (exercise science), Boston University, College of Health and Rehabilitation Sciences: Sargent College
DrPH (social and behavioral sciences), Boston University, School of Public Health

Website or Lab
Courses Taught
SARHS 395 Food, Supplements, and Consumer Health
SARHS 396 Dietary Interventions and Public Health
The Sargent Choice Nutrition Center provides clinical learning opportunities for undergraduate and graduate students in the following courses:
SARHS 281 Nutrition throughout the Lifecycle
SARHS 366 Community Nutrition
SARHS 789 Theory and Practice of Clinical Counseling
SARHS 811 Practicum: Nutrition
SARHS 703 Field Experience in Nutrition (community and food service internship rotations)
Scholarly and Practice Interests
Overweight and obesity prevention in college students;
disordered eating and eating disorders;
individual and group nutrition counseling programs for institutions;
healthy dining programs for institutions;
web-based nutrition education.
Selected Presentations
Zawacki, S., Bowen, D. (May, 2008). A comprehensive program to prevent disordered eating, overweight and obesity at Boston University. Poster Presentation. International Society for Behavioral Nutrition and Physical Activity. Banff, Alberta, Canada.
Zawacki, S. (March, 2008). Nutritional considerations: Important information for your patients. A Parkinson's disease seminar for health care professionals: Evidence-base concepts and current treatment approaches. Sargent College Center for Neurorehabilitation. Boston, MA.
Books, A., Zawacki (Stimets), S. (March, 2007). Opportunities to improve nutrition knowledge, skills and practices. BU School of Medicine and Sargent College Center for Psychiatric Rehabilitation 2007 challenge of promoting health in persons with serious mental illness conference. Cambridge, MA.
Zawacki (Stimets), S. (August, 2004). Fostering healthy relationships with food. 2004 Office of Adolescent Pregnancy Programs care grantee conference. Atlanta, GA.
Selected Grant Activity
Consultant (2007-2011). (PI: Alan Jette, Health & Disability Research Institute, BUSPH). Efficacy of a post-rehabilitation exercise intervention. Design and provision of attention-control nutrition education intervention for 5-year NIH/NINR R01 to assess functional outcomes in patients who have suffered a hip fracture following a home-based exercise program with cognitive behavioral strategies.
Consultant (2000-2005). (PI: Marianne Felice, University of Massachusetts Department of Pediatrics and the Center for Women and Children of the UMass Memorial Health Care System). Local care project expanding preexisting teen aged pregnancy program to include a comprehensive teen-tot clinic for teen aged mothers and their children at the University of Massachusetts Children's Medical Center. Responsible for nutrition services for this five-year OPA/OAPP funded project.
Awards and Honors
Educational Achievement Award – 2006. Presented by the University of Massachusetts Medical School for outstanding achievements in medical education.
Special Recognition Award – 2007. Presented by the Sargent College Alumni Association for outstanding contributions to humanity beyond professional responsibilities.
Licensing and Certification
Registered Dietitian (RD)
Licensed Dietitian (LD), Massachusetts
American Dietetic Association Certificates in Training:
Adult Weight Management
Childhood and Adolescent Weight Management