Kevin Berner, MS, OTR/L, ATP
Kevin Berner, MS, OTR/L, ATP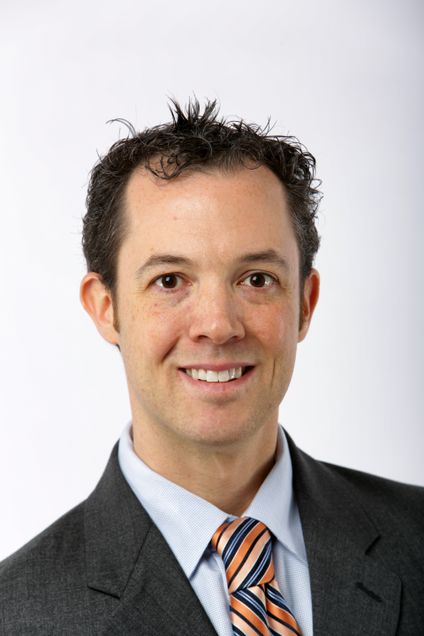 Title

Lecturer, Department of Occupational Therapy

Office

635 Commonwealth Ave, SAR-543

Email

Phone

email preferred

Education

OTD Post Professional Doctorate in Occupational Therapy, Boston University, expected Sept 2016
MS in Occupational Therapy, Boston University, 2005
BS in Human Physiology, Boston University Sargent College, 1999
Scholarly, Research, and/or Practice Interests
Kevin Berner is a registered and licensed occupational therapist and certified assistive technology professional.  He works as a Clinical Supervisor in the Assistive Technology Department at Easter Seals of Massachusetts and as an adjunct faculty member in the Department of Occupational Therapy at Boston University.  He frequently presents at professional conferences. Berner's clinical area of specialty is in assistive technology and neurological rehabilitation, and engages in practice in acute rehabilitation, long-term care, and community environments. He holds a Bachelor of Science in human physiology and a Master of Science in occupational therapy from Boston University. He is currently working toward a post-professional clinical doctorate in occupational therapy.
Health Matters Virtual Conference

Kevin Berner presents How Technology is Changing Rehabilitation. Hosted by Boston University College of Health and Rehabilitation Sciences: Sargent College, this presentation was a part of an online, virtual conference, "Health Matters," which took place on September 17, 2015.
MSOT courses taught
SAR OT538: Assistive Technology
This course provides a lecture and laboratory-based introduction on the use of assistive technologies and related issues, such as funding and legislation. Since the area of assistive technology is a rapidly changing and dynamic one, this course is designed to provide a basic understanding of various types of technologies, user populations, and environments. It is also designed to provide informational resources for students to access later in clinical experiences. (Credits: 2)
SAR OT566: Client Factors and Occupational Performance
This graduate course in occupational therapy is designed to be taken concurrently with two other complementary courses: OT 565 (Skills for Occupation Based Practice 2) and OT 586( Professional Service Management). This component of the course sequence focuses on knowledge and resources needed for effective clinical reasoning about occupation-based evaluation and intervention for the Biomechanical and Neurorehabilitation theoretical perspectives. Topics covered included diagnostic conditions and disorders, theoretical perspectives, research evidence, and practice contexts/environments. Content is applied to individuals living with chronic conditions who are most likely to benefit from remediation interventions to enable performance of meaningful occupations, e.g., ADLs/IADLs, work, education, play, leisure, rest and sleep, and social participation. Classes will consist primarily of lectures, group discussions, audiovisual presentations, and case study discussions. Considerable self-directed learning is expected. (Credits: 2)
Please note that BU is transitioning to the Entry-level OTD program.