Professor Ellen Cohn Delivers AOTA Eleanor Clarke Slagle Lecture
Clinical Professor Ellen Cohn delivered the American Occupational Therapy Association's (AOTA) prestigious Eleanor Clarke Slagle Lecture at the AOTA's 2019 Conference in New Orleans.
The Slagle Lectureship Award is given to an AOTA member who has "substantially and innovatively contributed to the development of the body of knowledge of the profession through research, education, and/or clinical practice." Cohn was selected for her long-standing leadership and service to the Occupational Therapy profession.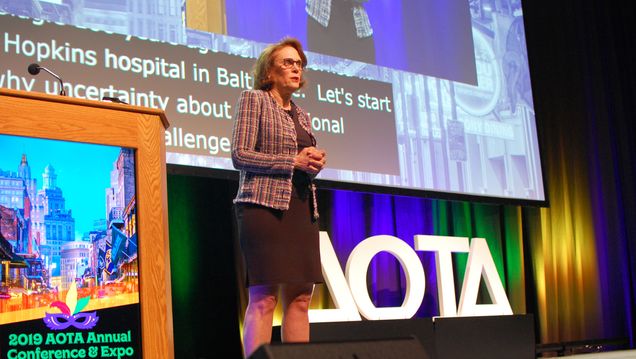 The Eleanor Clarke Slagle Lectureship was established in 1954 to honor Eleanor Clarke Slagle, an early and outstanding pioneer of the profession of occupational therapy. This scholarly award is the profession's highest academic honor granted by the AOTA.
Cohn's research focuses on the perspectives of children, adolescents and families related to personal, contextual and occupational factors that support or inhibit successful social participation in school, at home, and in the community. As a qualitative researcher she is particularly interested in understanding how children and adolescents with disabilities and their families make sense of and attribute meaning to their experiences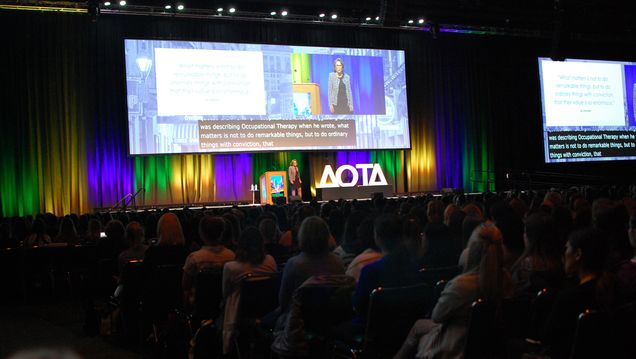 There are three Slagle lecturers among the current BU faculty including past honorees Wendy Coster and Karen Jacobs and, as well as two emeritus faculty: Catherine Trombly Latham and Anne Henderson.