Sargent Graduate Financial Aid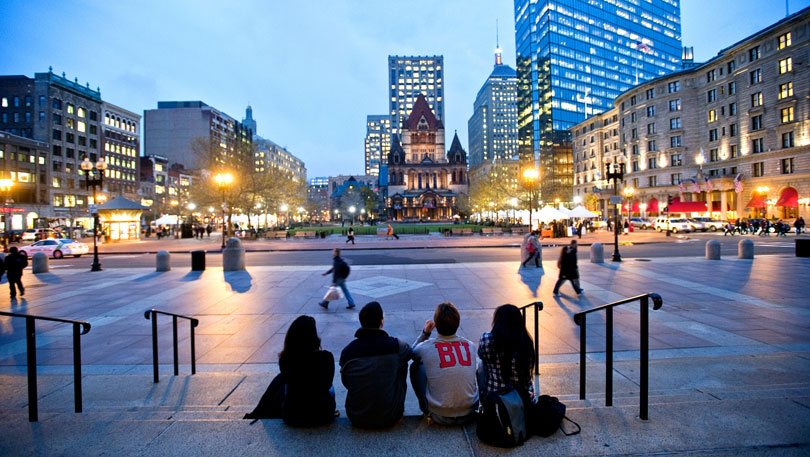 Note: All financial assistance for undergraduate students is provided through BU Financial Assistance at 881 Commonwealth Avenue, 617-353-2965. Undergraduates should visit this website for information and applications.
Although getting a degree from a prestigious university is a serious investment, Boston University helps many students and their families manage the costs. During the most recent school year, 84% of graduate students in the College of Health & Rehabilitation Sciences: Sargent College graduate programs received some form of financial assistance.
It's smart to explore a variety of resources to help finance your education. Besides federal loans and other external sources of funding, you may qualify for BU merit scholarships as well as assistantships, or work-study programs.
Sargent College's financial aid resources are awarded on the basis of academic promise and availability of funds. Loans are the most common source of funding, with most graduate students eligible to receive $20,500 in federal loans as well as Federal Graduate Plus and alternative loans.
To be eligible for financial assistance, you must:
Be enrolled in a graduate degree program at BU Sargent College. (In a five- or six-year program, you are considered an undergraduate for your first four years, or eight full-time semesters. You become a graduate student at the start of your fifth year after receiving your undergraduate degree.)
Submit all application materials on file by the required deadline:

April 1 for prospective students
February 1 for current students

Maintain the enrollment status (full- or part-time) required by your type of assistance.
Maintain a 3.0 GPA to have your scholarship continued into the next year.
Be a citizen or permanent resident of the U.S. to qualify for federal financial aid.
Note: International students must present evidence of financial support.
Questions? We can help.
Contact Janet Turner, Sargent College Assistant Director of Graduate Financial Aid. Janet serves as the liaison between our graduate students and the Boston University Financial Assistance office. Her office is at Sargent College, 635 Commonwealth Avenue, Room 217. Please call 617-353-7477 or email with questions.
Note: The BU Sargent College Financial Aid Office corresponds with graduate students through their Boston University email accounts. Be sure to check yours frequently for messages.