Sargent College and The Arc of the United States Approved for $50,000 Funding Award by the Patient-Centered Outcomes Research Institute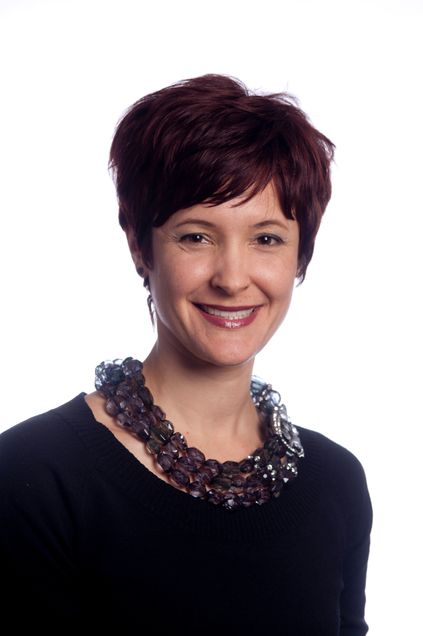 Jessica Kramer, assistant professor of occupational therapy at Boston University College of Health & Rehabilitation: Sargent College and The Arc of the United States have been approved for a $50,000 funding award by the Patient-Centered Outcomes Research Institute (PCORI). The award will support a project identifying the mental health research priorities of young adults with intellectual and/or developmental disabilities (I/DD).
Kramer and The Arc will use the funds provided through PCORI's Pipeline to Proposal Awards program to build a partnership of individuals and groups who share a desire to advance patient-centered outcomes research focused on finding optimal treatment approaches for young adults with I/DD. Self-Advocates Becoming Empowered (SABE) will also play a significant partnership role in this project.
Pipeline to Proposal Awards enable individuals and groups that are not typically involved in clinical research to develop the means to develop community-led funding proposals focused on patient-centered comparative effectiveness research (CER). Established by the non-profit PCORI, the program funds help individuals or groups build community partnerships, develop research capacity, and hone a comparative effectiveness research question that could become the basis of a research funding proposal to submit to PCORI or other health research funders.
This project will build a national partnership between young adults ages 18-30 with I/DD and their families, service providers, and researchers to identify mental health research priorities for young adults with I/DD. This partnership will seek consensus on mental health priorities and corresponding intervention needs for further exploration. Kramer and The Arc's vision is to establish a sustainable partnership that is poised to engage in patient-driven mental health research that will improve support and facilitate the lifelong wellbeing of people with I/DD.
"The Pipeline to Proposal Awards program is a manifestation of PCORI's commitment to the meaningful involvement of patients, caregivers, clinicians, and other stakeholders in all our research endeavors," said Jean Slutsky, PA, MSPH, PCORI's Chief Engagement and Dissemination Officer. "It provides support to those who may not otherwise have an opportunity to contribute to the field of comparative effectiveness research. We're pleased to follow the awardees' progress as they develop partnerships and begin to form research questions."
PCORI is an independent, nonprofit organization authorized by Congress in 2010 to fund comparative effectiveness research that will provide patients, their caregivers, and clinicians with the evidence needed to make better-informed health and healthcare decisions. PCORI is committed to seeking input from a broad range of stakeholders to guide its work.