About the Battalion
Teaching The Leaders Of Tomorrow
Boston University houses the Charles River Battalion with Cadets from Boston University, Stonehill College, University of Massachusetts-Boston, Massachusetts Maritime Academy, Bridgewater State University, Curry College, Bentley University, Fisher College, Babson College, Brandeis University and Wheaton College.
The Boston University ROTC Battalion has been proud to help develop the leaders of tomorrow.
History of the Charles River Battalion
Military education at Boston University dates back to World War I when the Student's Army Training Corps was established. Units have been on campus since 1919, with the exception of a ten-year period during the 1970s. Army ROTC's presence at Boston University resumed in 1980 when it was awarded recognition as a host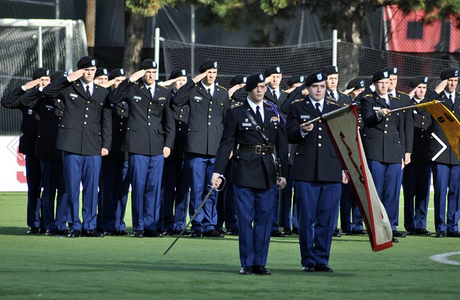 detachment. More than three thousand military officers have received degrees from Boston University. Some two thousand one hundred officers have been commissioned through Boston University's Army ROTC program.