Warren Towers
Warren Towers has a blog and a flickr account.
Corinna Cusson
Assistant Director of Residence Life for Warren Towers
p. 617-353-3932
ccusson@bu.edu
I was born and raised in Northborough, Massachusetts, and attended Algonquin Regional High School where I was a proud member of the band. After high school I went to a Boston-area university, but left to explore Europe and figure out what to do with my life! A year later I returned after living and working in Cardiff, Wales, to complete a BA in Human Services from University of Massachusetts, Boston. I am a proud alumnus of BU, where I received my Master's of Education in Higher Education Administration. I joined the Residence Life team at Boston University in the fall of 2005 as the Residence Hall Director for Fairfield Tower (aka A Tower) at Warren Towers. My favorite thing to do outside of work is spend time with my husband, Shawn, and our wonderful son, Lucas. We love exploring all that this great city has to offer! If you need a restaurant recommendation, please be in touch.
Patrick Hale
Residence Hall Director, Fairfield (A) Tower
p. 617-353-3932
pjhale@bu.edu
I come to this great university after spending two years living in the green mountain state of Vermont, having worked in residence life at a university for two years. I am originally from the suburbs of the greater Chicago area, by way of my birth state of Mississippi. I completed my undergraduate work at the University of Illinois at Urbana-Champaign in sociology and gender and women's studies, and received my master's degree from Indiana University Bloomington in higher education and student affairs. When I'm not busy changing the world one resident at a time, I spend a lot of time listening to music, window shopping in the Back Bay area, dining out with friends, and going for walks around the Boston Public Garden and the Commons. I also am an avid tennis fan (played on my high school team for four years), will be taking on running as a regular hobby, in hopes of running my first 10K very soon. Don't be surprised to find me along the Charles River Esplanade in my fancy new kicks!
Ben Champney
Residence Hall Director, Marshall (B) Tower
p. 617-353-3932
champney@bu.edu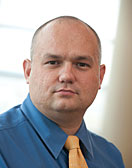 Years ago, I joined Boston University's Residence Life team as a Resident Assistant in Warren Towers. After two exciting years as a RA without an ethernet or cable TV connection, I graduated from the College of Arts & Sciences with fond memories of the day David Letterman visited C Tower. After volunteering in East Africa for a number of years doing much more than raising indigenous chicken, I returned to Warren Towers to serve as a Senior RA while completing my Master of Divinity at the School of Theology. I have served full time in Residence Life in a number of areas across campus, but have enjoyed living and serving in Warren Towers again for the past two years. My interests include tinkering with electronics, cross-cultural travel, exploring Boston's historic nooks and crannies, and spending time with my family.
Zara Nizami
Residence Hall Director, Shields (C) Tower
p. 617-353-3932