Upper Commonweath Avenue
Meg White
Assistant Director of Residence Life for Upper Commonwealth Ave.
p. 617-358-5800
meggiew@bu.edu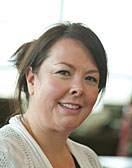 I have never lived outside of Massachusetts, but I've resided all over the state (Norwell, Wellfleet, Amherst, and Boston, to name a few of the towns). I completed my Master of Education at Suffolk University in 1998 and started working at BU shortly after that. I enjoy traveling and my favorite city in the world is Paris. People get jealous because my brother lives in Perth, Australia, and I visit there every couple of years. In college I was a DJ and listening to music is still one of my favorite pastimes. If you have a new band to share, stop by my office and play them for me!
Hugh Kim
Residence Hall Director, 10 Buick Street
p. 617-358-3000
hughman@bu.edu
I was born in Antelope Valley, California—I never saw one antelope there. Most of my childhood was spent in Northridge, which is known for earthquakes—I remember many of those. I have also lived in Colorado Springs and Littleton, Colorado, throughout high school and the beginning of college. Since transferring to BU as a student (an undisclosed number of years ago), Boston and BU have been my home. I have worked and lived in several buildings on campus but currently live in 10 Buick Street. I can be found biking around the city or playing pick-up hockey at Walter Brown Arena. I enjoy traveling in the summer and have made three cross-country road trips—camping, hiking, biking, and visiting friends and family along the way.
Ben Champney
Residence Hall Director, 33 Harry Agganis Way
p. 617-358-5800
champney@bu.edu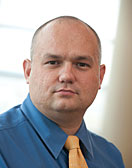 Years ago, I joined Boston University's Residence Life team as a Resident Assistant in Warren Towers. After two exciting years as an RA without an ethernet or cable TV connection, I graduated from the College of Arts & Sciences with fond memories of the day David Letterman visited C Tower. After volunteering in East Africa for a number of years doing much more than raising indigenous chicken, I returned to Warren Towers to serve as a Senior RA while completing my Master of Divinity at the School of Theology. I have served full time in Residence Life in a number of areas across campus, but have enjoyed living and serving in Warren Towers again for the past two years. My interests include tinkering with electronics, cross-cultural travel, exploring Boston's historic nooks and crannies, and spending time with my family.
Laura Bairos
Residence Hall Director, 1019 Commonwealth Ave.
p. 617-353-8822
lmsmith9@bu.edu
I grew up in rural Georgia to the sounds of my family's bluegrass band. I left my small hometown to attend beautiful Berry College, where movies such as Remember the Titans and Sweet Home Alabama were filmed. I attended grad school at the University of Georgia (Go Dawgs) and majored in historic preservation. After spending a few months in front of a computer doing preservation design work, I decided to pursue my passion of working with students and moved to Dartmouth College. I eventually found my way to Boston and fell in love with the city. I am a self-professed craft-aholic and spend my spare time rehabbing old, forgotten furniture. On any given day you can find me at Goodwill on the hunt for my latest project. When I'm not spending time with my sander, I can be found in my kitchen baking homemade goodies for my students and co-workers.