Faculty In Residence Biographies
Hee An Choi
Clinical Assistant Professor of Practical Theology, STH
Director of the Anna Howard Shaw Center
hchoi@bu.edu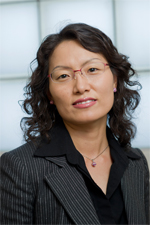 I have been a faculty residence in West Campus since 2006. I love Asian food and usually cook my delicious dumplings every week for students in my open hours. I visit all students in each floor every week and love to have conversations with students.
My famous "Dr. Choi's Korean BBQ" is one of the major FIR events for West Campus. I love swimming even though I am the slowest swimmer in Fitness & Recreation Center at BU and love to walk on the Charles River with my husband, Rev. Dr. So, Kee Boem on sunny days.
I teach practical theology and direct the Anna Howard Shaw Center at Boston University School of Theology.
You can view my departmental biography here.
Roy Grundmann
Associate Professor of Film, COM
Director of the Film Studies Program
roygr@bu.edu
I was born in the German industrial city of Dortmund but grew up in a small rural town in northern Germany. After graduating from high school I studied History, English, and American Studies in Münster and Frankfurt, as well as in Exeter in the UK.
In 1988, I came to New York for an internship, but ended up going to graduate school at NYU, where I took my M.A. and my Ph.D. in Cinema Studies.
In 1998, I moved to Boston to begin my professional career at BU—13 years later, I am still here, very much enjoying the BU academic community and the opportunities this dynamic school has to offer.
You can view my departmental biography here.
Karen Jacobs
Clinical Professor of Occupational Therapy, SAR
Program Director for the Online Post-Professional Occupational Therapy Programs
kjacobs@bu.edu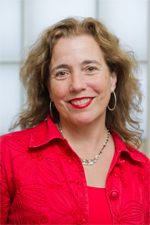 I live life to its fullest and am a "can do" person. As an occupational therapist, I try to balance work with other meaningful occupations such as photography, cooking, travel, going to the theater, dancing, and spending time with family and friends. I love to read and am in a monthly No Name Book Club. Two of my favorite books are Sarah's Key and The Invisible Bridge.
I love being a mom and am the birth mom of Laela Simon (39; and occupational therapist), Josh Gold (27; BU graduate and middle school math teacher) and Ariel Gold (25; BU graduate & middle school teacher) and mom of Craig Simon (41 and a private chef) and Sarah Gold (25; BU graduate and middle school language arts teacher). I am also an Amma (grandmother in Icelandic) to Sophie, Zachary and Liberty.
I love to walk. When I am not in the classroom, you will find me walking around BU's campus. In fact, I rarely use any other means of transportation to navigate around Boston.
In the winter, you will find me cross country skiing around the Charles River; and once it is warm, I am paddling in my kayak.
You can view my departmental biography here.
Doug Kriner
Associate Professor of Political Science, CAS
Director of Undergraduate Studies for Political Science
dkriner@bu.edu
Since 1997, the halcyon days of yore when you could actually buy day-of-game bleacher tickets for $10-$15, I have called Boston home. I was an undergraduate at MIT, earned my Ph.D. at Harvard, and started teaching at BU in 2006.
My wife and I live in Myles Standish Hall and love feeling the pulse of the city every time the roar of the Fenway faithful filters in through an open window. When not following the Sox and the latest end-of-season swoon, I unwind by traveling and day-dreaming about future destinations.
Reflecting this, throughout the year our open hours often feature foods from around the world. I hope you'll consider stopping by to say hello and try a bite!
You can view my departmental biography here.
Mark Laursen
Clinical Associate Professor of Athletic Training, SAR
Director of Athletic Training Services
rmarkl@bu.edu
I grew up in campus housing on a small college campus in the mountains of North Carolina in a home that constantly had students visiting. I attended Appalachian State University for my undergraduate education and then moved to Boston and served as a resident assistant on Bay State Road for one year before leaving to complete my graduate work at Canisius College in Buffalo New York.
After starting as a resident assistant, over the last 25 plus years I've had the opportunity to serve the university in many capacities Assistant Soccer Coach, Professor, Clinician and Faculty in Residence. I love living in Boston and the excitement of the city but when I get time to relax you will find me either on the beach or the shore of the lake with a fishing pole in my hand.
Being a faculty in residence for me is a natural part of being a member of the Boston University community. I love having students in my home and listening to their perspective on what's going on in their lives, our community and the world at large.
You can view my departmental biography here.
Diane Meuser
Associate Professor of Mathematics, CAS
dmm@bu.edu
I have been a professor in the Mathematics Dept. for longer than I am willing to admit. I became a Faculty in Residence many years ago shortly after arriving here. Being a Faculty in Residence is one of the things I like the most about my job!
I hold evening Math Help sessions once a week in Rich Hall. One of my favorite activities is having students over for my homemade ice cream – now more than 800 flavors available! I am an avid runner and outdoors person and enjoy taking students on hikes and other off-campus adventures.
I really enjoy meeting and getting to know students!
You can view my departmental biography here
Wayne Snyder
Associate Professor of Computer Science, CAS
snyder@bu.edu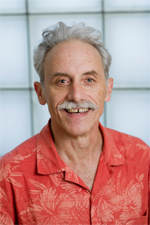 I grew up in Bucks County, PA, on the banks of the Delaware River, and wanted to be a musician when I graduated high school, so I went to Berklee School of Music here in Boston, and taught guitar and performed for a few years before returning to school to study Classics at Dickinson College in PA, and Tufts University. I then decided to switch to Computer Science and graduated from the University of Pennsylvania.
After coming to BU in 1987, I taught introductory programming and theory, joined the Core Curriculum, and did research on Artificial Intelligence with my PhD students and a lot of colleagues in Europe. I was fortunate to be able to travel extensively in France and Germany visiting a lot of different research centers during the summer.
In addition to my teaching and research, I have always gravitated to administrative work. After serving as the chair of the CS department, I became an Associate Dean in the College of Arts and Sciences from 2005 to 2010. Now am back in the CS department teaching and doing research in digital humanities; I'm trying to get computers to understand literature and music!
I have two boys, John Henry (15) and Matthew (13) who visit me often and are enthusiastic gamers. After work and family time, I devote a lot of time to working out, yoga, Zen meditation, and my musical interests: I play finger-style guitar for myself, and blues harp in a CAS faculty blues band, Fish Worship. Come by and chat if you play music (and bring your axe!).
In my role as Faculty In Residence, I hold Math Tutoring Hours in the Rich Hall Cinema Room on Tuesday nights, and help run a Blues-Jazz Jam in BU Central. But you'll frequently see me at music, theater, and comedy events around campus too!
You can view my departmental bio here.
Kevin Stoehr
Associate Professor of Humanities, CGS
kstoehr@bu.edu
I was born and raised in the beautiful seaside city of Portland, Maine, making me a tried and true "Down Easter." I live in South Campus and currently serve as an advisor for the Philosophy House, where I hold my open advising hours (Monday and Thursday evenings, 6:30-8:00pm).
I earned my degrees at Bowdoin College and Boston University, studied for three semesters in Austria, and lived for a year in Germany as a Fulbright Scholar. I had fun this past summer teaching in London. I am a humanities professor at the College of General Studies and I founded a student club there called the Film Lovers and Philosophers Society. My publications typically deal with philosophy and popular culture, especially the cinema. My forthcoming book on the history of Westerns will be published with University of California Press and will include a preface by Clint Eastwood.
I enjoy strolling through Brookline or along the Charles on nice days, summering on the coasts of Maine and Cape Cod, and fly-fishing with good friends. I am also an avid and eclectic music lover, and favorites include Van Morrison, Leonard Cohen, Bob Dylan, Bruce Springsteen, Joni Mitchell, and Zucchero.
You can view my departmental biography here.
Bryan Stone
Associate Dean for Academic Affairs, STH
E. Stanley Jones Professor of Evangelism
Co-Director of the Center for Practical Theology
bpstone@bu.edu
I washed into existence in San Diego, California and hope to wash back out there again someday. I attended West Cottages Elementary School in Northglenn, Colorado, and many years later completed a PhD in Religious Studies at Southern Methodist University.
After teaching at Azusa Pacific University, I moved to Boston with my wife Cheryl in 1998 and began teaching in the School of Theology. I became Academic Dean of the School of Theology in 2010. My research interests are in the areas of religion and popular culture (especially film), congregations and their outreach and relationships to society, and all sorts of theology.
I have been a faculty-in-residence in Warren Towers since 2000, and since then Cheryl has baked over 50,000 chocolate chip cookies and served them up to students during our open hours. I enjoy Boston culture, sports, neighborhoods, and eating establishments.
You can view my departmental biography here.
Phil Tate
Assistant Professor of Curriculum and Teaching, SED
ptate@bu.edu
I grew up in North Carolina, where I attended Wake Forest and Duke. I worked in the public schools of the high mountains of western North Carolina for eight years and then went to the University of Chicago to earn my Ph.D. I taught at the University of Virginia for two years, and I've been teaching at Boston University for over 20 years.
In the School of Education here, I teach all of the undergraduates in ED 100 and various courses in educational theory for graduate students. I seem to prefer teaching people in transition years: toddlers, kindergartners, sixth graders, ninth graders, college freshmen. My wife Annette and I have raised four children who live on the West Coast and in southern Burgundy.
We moved into Rich Hall in 2008 and provide chocolate chip cookies and good conversation on Monday nights. We enjoy travelling, going to the symphony, and visiting our vacation home in the Blue Ridge Mountains. Come say "Hi" when you see me in the West Campus or Towers dining halls.
You can view my departmental biography here.
Joan Salge Blake
Clinical Associate Professor, SAR
Programs in Nutrition
Dietetic Internship Director
salge@bu.edu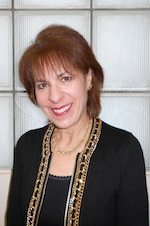 I am a new Faculty-In-Residence at West Campus and live with my husband in Claflin Hall.  I am Italian so I talk with my hands and speak very loudly.   I love good food, friends, family, and laughing.   This is my first time living in a dorm (I commuted to my campus daily when I was in college) so I consider myself a freshman, similar to most Claflin residents, when it comes to dorm life.
Every Monday, I host a Healthy Happy Hour(s) in the Claflin Hall lobby starting at 3:30 pm.   Stop by and say "hello" and I promise I will give you a healthy snack, such as fresh popped popcorn.  (You will smell it as soon as you enter the building.)
I teach nutrition at Sargent College and believe that "you are what you eat."
You can view my departmental biography here.
Jonathan Bethard
Assistant Professor of Anatomy and Neurobiology
jbethard@bu.edu
I was born and raised in central Virginia and am one of the few folks I know whose household chores growing up included mowing pastures and cleaning out horse barn stalls. From there, I headed to college at the University of Tennessee. During my time at UT, I realized that I could make a career out of anthropology and stayed there for all of my academic training. I arrived to BU in 2011 and have enjoyed collaborating with colleagues across the university in several different departments. I've been an FIR in Myles Standish Hall since 2014 and love the buzz around Kenmore Square.
When I'm not on campus, I enjoy exploring the many neighborhoods of Boston and finding the best cheap places to grab a bite to eat. I also love traveling and seeing what's out in the world for myself. In fact, if I had one piece of advice for undergraduate students, it would be to seriously consider studying abroad!
You can view my departmental biography here.
Jillian Goldfarb
Assistant Professor of Mechanical Engineering, ENG
jilliang@bu.edu
In 1999 I cast aside my New York upbringing to root for the Red Sox as an undergraduate at Northeastern University. I embraced Providence, RI as home as I earned my Ph.D. at Brown University, and soon after graduation headed back to Boston. When I'm not busy scaling up cupcake recipes to bakery-level numbers for StuVi residents (I am a chemical engineer, after all) you'll find me in the pool at FitRec, in my lab in Photonics, or planning my next adventure abroad with my husband, Doug.
One of the best parts about being a faculty in residence at StuVi is the chance to encourage students to develop their professional skills. Though I love baking for Cupcake Night, equally rewarding is the opportunity to help students improve their resumes, hone their networking skills, and develop a consciousness about local and global issues. My classes in the College of Engineering reflect these goals to develop engineers who are academically, intellectually, and culturally prepared to leave BU and make their mark on the world.
You can view my departmental biography here.
Jennifer Knust
Associate Professor of Religion, CAS
Associate Professor of New Testament and Christian Origins, STH
jknust@bu.edu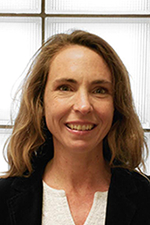 I was born in California but barely had a chance to live there – we followed my dad from Oregon to Washington to Illinois, New Jersey and back. Nowadays I claim New York City and Mount Vernon, Maine as my "hometowns" (Can one have two?) and Boston as home. I went to college at the University of Illinois, Urbana (Go Illini!), earned a Masters degree at Union Theological Seminary in New York and, after working for a few years in Philly, pursued a doctorate in Religion at Columbia University. My mom and dad moved to Mount Vernon twenty-five years ago, which explains my Maine connection. For twenty-five years, I have spent summers in Maine with family and building a humble camp in the woods.
As an Associate Professor in the Religion Department and at the School of Theology, I teach courses about Jesus, the New Testament, the earliest Christians, and ancient religion more broadly. I also teach in the Core Curriculum and in Women's, Gender and Sexuality Studies, which fits well with my broad interest in the humanities and my work in gender and religion. For the past two years I have been away from teaching and BU, conducting research at the American Academy in Rome and the Institut für neutestamentliche Textforschung in Münster, Germany. I learned a lot and moved my writing projects forward, but I am also very glad to be back at BU.
I am truly enjoying my first year as a faculty in residence at Warren. BU students are every bit as smart, interesting and funny out of the classroom as they are in it! After raising my two sons Axel (25, BU Class of 2012) and Leander (22, SAIC Class of 2015), I can't think of a better place to be. When not in the classroom or hanging out at Warren, you will find me heading off to lectures and shows or visiting one of our amazing local museums.
You can view my departmental biography here.