Warren Towers
Warren Towers has a blog and a flickr account.
Corinna B. Cusson
Assistant Director of Residence Life for Warren Towers
p. 617-353-3932
ccusson@bu.edu
I was born and raised in Northborough, Massachusetts, and attended Algonquin Regional High School where I was a proud member of the band. After high school I went to a Boston-area university, but left to explore Europe and figure out what to do with my life! A year later I returned after living and working in Cardiff, Wales, complete a BA in human services from University of Massachusetts, Boston. I joined the Residence Life team at Boston University in the fall of 2005 as the Residence Hall Director for Fairfield Tower (aka A Tower) at Warren Towers. I am a proud alumnus of BU, having received my Masters of Education in higher education administration. My favorite thing to do outside of work is spend time with my family. We love exploring all that this great city has to offer! If you need a restaurant recommendation, please be in touch.
Tessa Gobbo
Residence Hall Director, Fairfield (A) Tower
p. 617-353-3932
tgobbo@bu.edu
I am proudly from Chesterfield, New Hampshire, I grew up there with my parents and twin brother. Both my brother and I attended Northfield Mount Hermon High School in Western Massachusetts. I fell in love with the sport of rowing at Northfield Mount Hermon which guided me to Brown University where I rowed and received my B.A. in Sociology. I rowed for several years with the USA National team after graduating. When I finished rowing I completed an AmeriCorps year of service, but I knew my passion was in higher education, which is how I ended up as a part of Boston University's Residence Life team.  When I am not working I enjoy podcasts, exercising and watching television or movies.
Karen Chaney
Residence Hall Director, Marshall (B) Tower
p. 617-353-3932
kpc867@bu.edu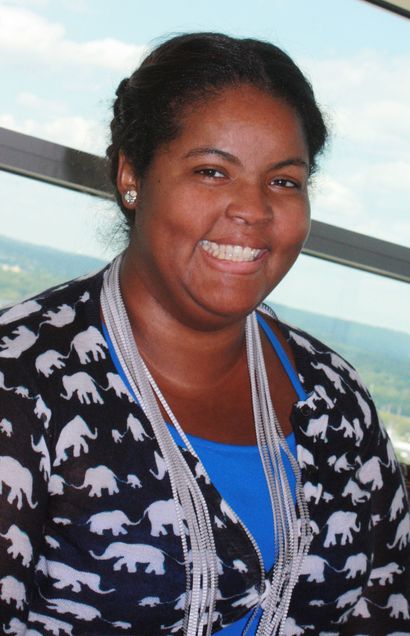 Born and raised in New York. However, my family is from New Orleans and traveling between the two place is part of my identity. I attended New York University for my undergraduate studies and received a Bachelor's of Science in Applied Psychology. Post-undergraduate studies I worked for College Advising Corps for about two years. I worked with high school students in a high need community serving as their college advisor. My work as a college advisor gave me the director to pursue a Master's at Boston University. I earned a Master's of Education in Policy, Planning, and Administration with a focus in Higher Education Administration. My graduate studies led me to work in Residence Life at Boston University, where I work as the Residence Hall Director for Marshall Tower. In addition, to working with students I enjoy walking around Boston. One of my favorite places in Boston is a cafe and a bookstore. Furthermore, I enjoy going to commons with a good book in hand.
Rea Kyani
Residence Hall Director, Shields (C) Tower
p. 617-353-3932
kyani@bu.edu
I hail from Orlando, Florida but am now a proud Bostonian. I attended Florida State University where I earned my Bachelor's in Business Management, Finance, and Marketing, and then came up to Northeastern University where I earned a Master's in College Student Development & Counseling. The city of Boston and now Boston University have since become my heart's home, and I might be one of the few who openly admit to loving the winter weather! When not serving as Residence Hall Director of Shields Tower or as an Instructor for FY101, you'll likely find me running around Boston discovering new places to eat, read, and just relax. If you'd like suggestions of what to discover around town, feel free to reach out!