West Campus
Maggie Sawada
Assistant Director for Residence Life at West Campus
p. 617-353-3902
msawada@bu.edu
A native of Buffalo, NY, I am no stranger to our New England winters. I am proud to now call myself a true Terrier, having received my M.Ed in policy, planning & administration from BU in May 2012. I maintain that I originally moved to the Boston area because my husband is a born-and-raised Red Sox fan from Syracuse, NY. However, anyone can tell you that I am just as big a fan, especially as October draws near (on a good year!). I began working at BU as a Hall Director in Warren Towers in 2005 and then called South Campus home for the last several years with my husband, my all-around sports kid and my little prima ballerina. I'm excited to be returning to a first year area in West Campus where I get to be a part of the very first steps of our students' journeys in ways that will shape how they call BU "home."
Alex Braile
Residence Hall Director, Claflin Hall
p. 617-353-3892
abraile@bu.edu
My name is Alex Braile and I am originally from Durham, New Hampshire. I had the pleasure of attending the University of New Hampshire (also in Durham) for my undergraduate degree. After my undergraduate studies, I taught Visual Arts at a boarding school in Western Massachusetts while completing a low residency Master's of Science in Education through the University of Pennsylvania. I earned my master's degree in 2016 and continued teaching high school for another year. Working at boarding school was a great opportunity for me right out of college because it allowed me to work in various capacities of school life. I taught art, coached, worked in the dorm, and helped run our school art gallery. While I enjoyed all these parts of my job, the aspect I felt the most passionate about was residential life. I have made the move to working in higher education and the Office of Residential Life here at Boston University. I am excited to help make West Campus home for all of our students. Outside of work I enjoy hiking, painting, woodworking, reading and trying to stay up to date on my Netflix shows and podcasts.
Sebastian Ojeda
Residence Hall Director, Sleeper Hall
p. 617-353-3902
sojeda@bu.edu
Hola y bienvenidos! My name is Sebastian and I am the Residence Hall Director for Sleeper Hall. I grew up in the San Francisco Bay Area and Miami, Florida for almost equal amounts of time, but consider myself Californian at heart. I'm Latino and proud to be Peruvian and Cuban.
I earned my Bachelor of Arts in Neuroscience from Pomona College, and a Master of Science in Higher Education Administration from Florida International University. My experiences in college guided me on my current path as a professional in higher education. As an undergraduate, I mentored high school students and held various student leadership positions with residence life (yes, I was a Resident Assistant). In graduate school, I worked for the Multicultural Office supporting LGBTQ+ students. I'm passionate about educational access, particularly for underrepresented groups, supporting LGBTQ+ youth, and student success. I look forward to supporting everyone here at BU! In my spare time, I like exploring the city for the best donuts, hanging out with my sister Monica, and playing Dungeons & Dragons with my friends. Feel free to stop by my office and say hi!
Hannah Pereira
Residence Hall Director, Rich Hall
p. 617-353-3912
hpereira@bu.edu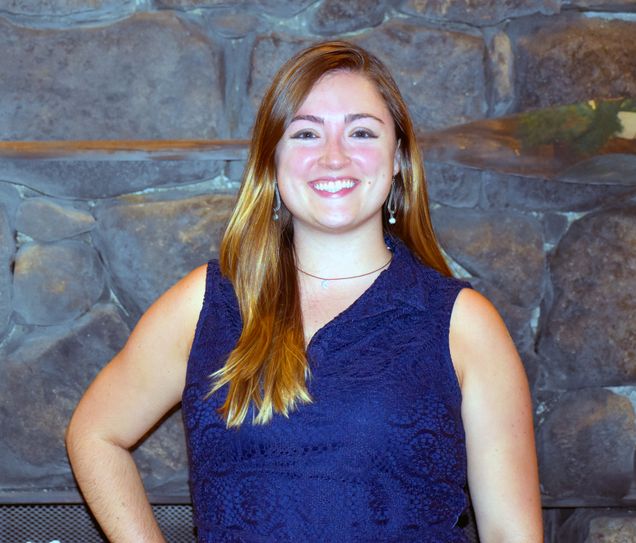 Hi there! I'm Hannah and I'm the Residence Hall Director of Rich Hall and the Residence Hall Director for BU Orientation. I've been involved with both Residence Life and Orientation in a variety of roles since 2015 and I'm passionate about developing innovative ways to facilitate students' transition to college. Originally from Raynham, MA, I'm a first generation college student and a proud alum of BU. I earned my Master's of Education in Mind, Brain and Education from Harvard University, and a Bachelor of Arts in Neuroscience and a Bachelor of Science in Education both from BU.
Through a variety of self-exploration and growth as an undergraduate student at BU, I discovered my love for combining what we know about neuroscience and the brain with college student mental health and wellness. I'm eager to keep learning and growing as a person and a professional, and I plan to continue my studies of neuroscience and higher education both in and out of the classroom.
When I'm not working, I also enjoy exercising, spending time with my husband, family, and friends, reading, singing, playing guitar, and traveling. I genuinely appreciate the opportunity to live and learn alongside students, so I feel fortunate to be involved with the BU community.