Upper Commonweath Avenue
Meg White
Assistant Director of Residence Life for Upper Commonwealth Ave.
p. 617-358-5800
meggiew@bu.edu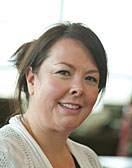 I was born in Boston and have lived in the city for years, but still enjoy exploring various neighborhoods, either by foot or on the T.  I love traveling and my favorite city in the world is Paris, France. I have family that lives in Perth, Australia and that allows me to visit there every few years.  A long time ago, I was a DJ – listening to music is still one of my favorite pastimes. If you have a new band to share, stop by my office and play them for me!
Pauline Gauthier
Area Director, 10 Buick St.
p. 617-358-3000
pjgauthi@bu.edu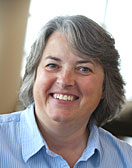 I was born and raised near a small lake in Central Maine. Following several years of working with United States Senator and later operating a small business in south central Maine, I came to study at Boston University.  As a first generation non-traditional student, I completed my undergraduate degree in the College of Liberal Arts (now the College of Arts & Sciences) where I studied psychology, with a minor in religion. Fortunate to spend a semester studying abroad and even lived on a kibbutz, I attended the University of Haifa (ISREAL) in a National Honors Program in Psychology and, while there, spent a week in Poland participating in the "March of the Living".  I pursued graduate studies in counseling and education, completing my clinical internship at McLean Hospital in Belmont, Massachusetts. I then served on their clinical counseling staff for three years. In 1995 I joined the Boston University Residence Life team.  During my tenure here, between summers and academic years, I have worked in each residential campus; currently serving as the Hall Director for 10 Buick Street. I split my week and often work on projects with my colleagues in the Residential Education Office. I enjoy getting to know my students, student staff and University colleagues.  My mentor, of blessed memory, Elie Wiesel taught me that it is important to learn from our students.  My life is richer for these lessons and we continue to learn from each other each and every day.  When not at BU, I enjoy traveling, relaxing in Maine and spending quality time with family. You will often find me by a body of water.
Please feel free to stop by my office for a conversation.
Ben Champney
Residence Hall Director, 33 Harry Agganis Way
p. 617-358-5800
champney@bu.edu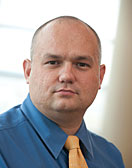 Years ago, I joined Boston University's Residence Life team as a Resident Assistant in Warren Towers. After two exciting years as an RA without Ethernet or cable TV, I graduated from the College of Arts & Sciences. After volunteering in East Africa for a number of years doing much more than raising indigenous chicken, I returned to Warren Towers to serve as a Senior RA while completing my Master of Divinity at the School of Theology. I have worked full-time in Residence Life in a number of areas across campus, but I currently enjoy serving the community in 33 Harry Agganis Way. My interests include tinkering with electronics, cross-cultural interactions, spending time with my family, and exploring Boston's historic nooks and crannies.
Kayla Pulsifer
Residence Hall Director, 1019 Commonwealth Avenue
p. 617-353-8822
pulsifer@bu.edu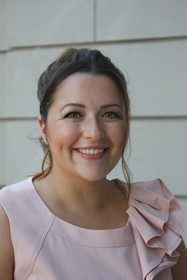 My name is Kayla Pulsifer and I am originally from the Ocean State but have lived in Boston for the past 9 years. I joined Boston University in 2018 and serve as the Residence Hall Director of 1019 Commonwealth Avenue, in addition to supporting the Central Office with special projects and operations. I graduated from Wheelock College, with a B.S. in Developmental Psychology and M.S. in Educational Studies. I am a major foodie, and I love trying new restaurants around the city. If you have any recommendations, I would love to know! I am excited to serve in the Upper Commonwealth Avenue neighborhood, and look forward to engaging with you all!