Central Office
David Zamojski
Assistant Dean of Students and Director of Residence Life
p. 617-353-4380
zamojski@bu.edu
As Assistant Dean of Students, I serve on the Dean of Students' leadership team for the Division of Student Life; my specific responsibilities include oversight of Residence Life, University Orientation for new students, staff training and development for the Division, and various projects for the Dean of Students.
As Director of Residence Life, I provide leadership and direction to an 11,500-student, 150-building program, with 27 full-time live-in professionals, 15 faculty-in-residence, 18 clerical staff members, and 285 resident assistants.  Boston University's housing system is one of the largest among private universities in the United States.
My involvement in NASPA, an international association of student affairs administrators in higher education, includes two recent terms on its Board of Directors as National Director of Knowledge Communities and as Director of Region I, which includes the New England states and several Canadian provinces and European nations.
On campus, I advise Human United, Giving Support (HUGS), a student organization whose members perform random acts of kindness and offer free hugs on Friday afternoons on Commonwealth Avenue near Marsh Chapel.  I have been awarded the University's Honorary Scarlet Key Award for extraordinary involvement in student activities and organizations, and am an honorary inductee in Boston University's chapter of the National Society of Collegiate Scholars.
I earned my Bachelor of Science and Master of Science degrees from Syracuse University.
---
Kenn Douglass
Senior Associate Director of Residence Life
p. 617-353-4380
jeanluc7@bu.edu
I was born in the Caribbean and attended high school in Washington D.C.  (I am actually very knowledgeable about the district "Chocolate City" and can be a great guide).  I attended Cornell University where I received both my undergraduate and graduate degrees from the College of Agriculture and Life Sciences.  After leaving Cornell, I joined the Residence Life staff at Boston University and have served as a Residence Hall Director at Warren Towers, an Area Director for Warren Towers, South Campus and West Campus Residences, and the Assistant Director of Residence Life for Administration.  I enjoy working with students and living in Boston on campus.  I can be found attending events on campus, in certain bookstores trying to enhance my book collection, and volunteering with elders in the greater Boston area, especially during the holidays.
---
Shawna Altenburger
Associate Director of Residence Life for Administration
p. 617-353-4380
saltenbu@bu.edu


I was born and raised Cleveland, Ohio. I have my Bachelor of Arts degree in communication studies from Wright State University. After completing my undergraduate degree on went on to pursue and my Master of Education in Adult and Higher Education with a focus on College Student Affairs and Leadership from Grand Valley State University. Although I often miss the Midwest, I have enjoyed living in Boston since 2007, and now proudly call it home. I currently live in South Campus with my husband and our two children.
---
Tommy Murphy
Associate Director of Residence Life for Student and Staff Development
p. 617-353-3540
rtmurphy@bu.edu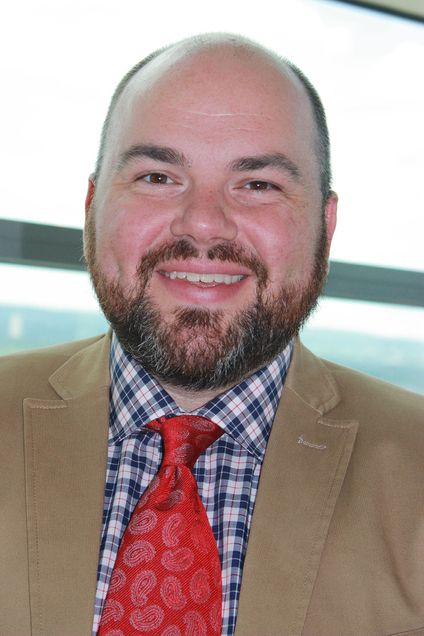 I grew up in the North Georgia Mountain town of Blairsville, and I'm a very proud native Georgian. I earned my Bachelor of Arts degree from Berry College (with the world's largest college campus), and then worked in Admissions at Berry for two years. I then pursued my graduate degree at the University of Georgia, studying Historic Preservation and College Student Affairs. After completing my graduate work, I worked at Dartmouth College, and then here at BU (working at South Campus, Myles Standish Hall, and 33 Harry Agganis Way). I left Boston to take a position as Director of Residence Life at Birmingham-Southern College in Alabama to reconnect with my Southern roots. However, I decided to move back north, and moved to Philadelphia to work as a House Dean at the University of Pennsylvania. The draw of New England was very strong, and I returned to Boston University in my current role. I am very proud to once again call Boston home, but I will always be a displaced Southerner looking for the perfect glass of sweet tea in Massachusetts – let me know if you find it!
---
Gerry Falcon
Fiscal and Operations Administrator
p. 617-353-4380
gfalcon@bu.edu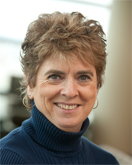 I was born and raised in North Adams, part of the beautiful Berkshire County, where I worked as an internal auditor at a local bank.  In the early 1980's our family relocated to Hadley, MA where for 6 years I worked as a paralegal for a law firm in Northampton.  In  February, 1993, my late husband and I joined the staff at Boston University—he as the Director of Custodial Services and I as the assistant to the Clinical Education Professors for the Physical Therapy Department at Sargent College.  On June 1, 2011, I began my 14th year as the Fiscal and Operations Administrator for Residence Life where I manage the department's budget.  As part of the central Residence Life staff, my role involves primarily fiscal interaction with the Administrative Secretaries, Area and Residence Hall Directors, and Assistant Directors, which includes ensuring that all of the Residence Life staff, including the student employees, are paid.
As much as I love taking advantage of all that the great city of Boston has to offer with its museums, shows and winning sports teams, at the end of the day I look forward to heading to the beautiful little town of Sutton which is currently home for me.
---
Caitlin Trosko
Administrative Assistant
p. 617-353-4380
ctrosko@bu.edu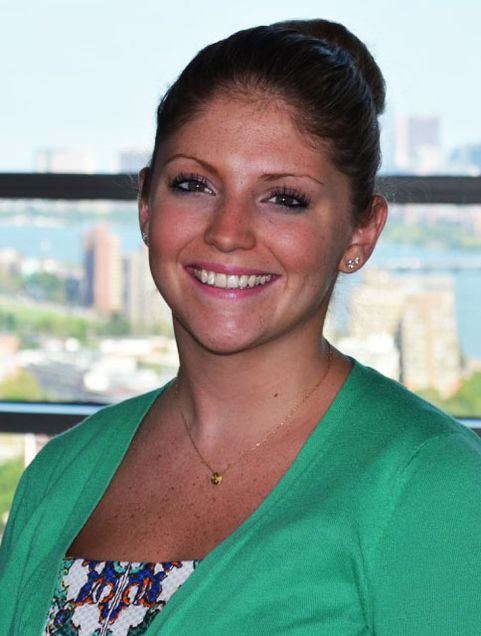 I was born and raised on Long Island, New York and moved off the island when I attended Johnson & Wales University in Rhode Island where I was a Resident Assistant and received my B.S. in Sports/Entertainment/Event Management. After college I moved to Binghamton University in upstate New York where I was a Resident Director and also completed my M.Ed. in Higher Education Administration through Northeastern University. I moved to the Boston area in January 2015 and held positions in student services and admissions at local institutions. I now live on the South Shore with my Maltese/Shih Tzu pup, Chip and enjoy going to the beach year round or snuggled up watching HGTV at home.