Poetry
Unlocking Ovid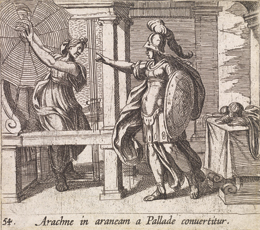 Though verses penned long ago in Latin might seem distant, once unlocked by scholars they can offer meaning and inspiration to understand our own times. In her new reading of three central episodes from the Roman poet Ovid's epic masterpiece Metamorphoses, Classics Professor Patricia Johnson shows how great artists and their works suffer when political winds shift and expression is restricted. "In some respects, Ovid was living in a time similar to our own," says Johnson. "Late Augustan Rome followed a period of intense cultural development and great dialogue, as in the 1950s, 1960s, and 1970s."
For Ovid, however, these circumstances had changed. While in the preceding era, rich patrons supported a high culture of poets—such as Vergil, Horace, and Propertius—in Ovid's day art began to be overtaken by a pragmatic agenda of pleasing the powerful. "He's cornered," says Johnson, so he tells his story in a different way. "After a career of writing openly irreverent poetry, he retreats into mythology, yet he carries with him his world view, which is deeply cynical." But by the time Ovid understood how far artistic freedom had truly diminished, it was too late. He was overtaken by censorship and exiled from Rome in 8 A.D.
"There are many doors and many keys."
Though Ovid understood that times were changing, his writing has often confused or been misinterpreted by scholars. "You can't quite tell when he's kidding—this is a common strategy in Ovid's poetry," says Johnson. But, she adds, "There are many doors and many keys."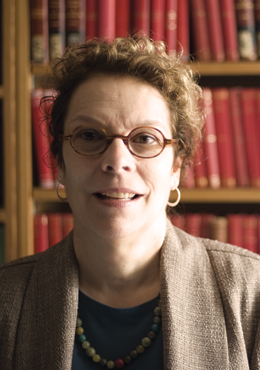 Using Ovid's language to unlock meaning, Johnson finds numerous puns, jokes, allusions, and other "verbal pyrotechnics" in the Metamorphoses. But it is his "combination of a very critical and cynical perspective with an often humorous tone," she says, that has made Ovid particularly popular with writers struggling under totalitarian regimes or the duress of censorship. His writing resonated with Soviet-era authors and others who were persecuted or whose works were banned.
Johnson is preparing a proposal for a translation edition of Ovid's Metamorphoses with extensive notes, study aids, and scholarly appendices, which she hopes will become part of Pantheon Books' Landmark Series. She is also studying echoes of Ovid's Metamorphoses in pornographic handbooks produced in the early Renaissance and the paintings of the first Renaissance palace in Germany at Landshut, as well as in the poems of Edmund Spenser.
As a classicist, Johnson finds cross-disciplinary study "endlessly interesting." She says, "We are not just a literary field. I study poetry, but I also have to study art history, archaeology, and social history, if I'm going to understand anything I read now."