Health
Life-Saving Vaccine for Women Everywhere
Cervical cancer kills more than 260,000 women around the world each year, yet an approved, effective cervical cancer vaccine may not reach the women in poor countries who need it most, says Associate Professor of Law Kevin Outterson. The human papillomavirus (HPV) vaccine, used to prevent most types of cervical cancer, is the most expensive vaccine in history. At a cost of $360 per person, it is simply out of reach for most people in low- and middle-income countries.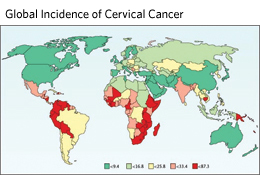 In an article in the journal Health Affairs, Outterson and his colleague, Aaron S. Kesselheim of Harvard, propose a new approach to intellectual property rights laws, called the Generic Open (GO) License. The GO License allows generic companies to produce drugs and vaccines at competitive prices while ensuring a significant return on investment for the pharmaceutical company that initially developed the drug. This market-based licensing approach streamlines licensing for patented products and allows a fair royalty payment. The voluntary GO License would permit generic companies to manufacture the drug for sale in developing nations with no capital expenditures or liability risks for the original patent owner. Sales and intellectual property laws in wealthier markets such as the United States would not be affected.
As an example, Outterson cited Brazil, which has extreme wealth and extreme poverty. Under GO guidelines, GlaxoSmithKline or Merck—the two companies manufacturing the HPV vaccine—could continue to sell the vaccine to the upper crust of Brazilian society at their suggested retail price and still reap significant revenues. However, the companies would simultaneously allow a generic version of the vaccine to be produced and distributed through the Brazilian public health system to the poor.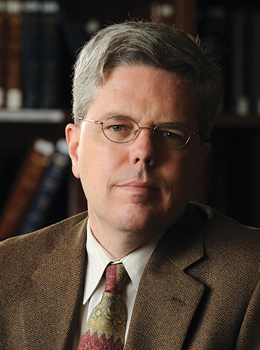 The idea behind the GO License is to move away from charitable donations of drugs and vaccines, which are often inadequate and dependent on continued generosity, toward a market-based licensing agreement that is as simple as possible and ensures that significant financial incentives remain in place for patent-based pharmaceutical companies.
In February 2009, the American Journal of Law and Medicine—published in conjunction with the BU School of Law and the American Society of Law, Medicine, and Ethics—will sponsor a two-day conference to discuss HPV vaccine needs in low- and medium-income countries. Outterson has invited representatives of GlaxoSmithKline and Merck to attend.
"The two companies have publicly said they are considering the access issue," explains Outterson, whose research was facilitated by a summer research grant from the School of Law. "If there are elements that need to be modified in the GO License, we're eager to discuss them. Our goal is global access to the vaccine."