Health
Surgery—Without Delay
This year, Research Professor Eugene Litvak received a visit from the president and the chairman of the board of one of the United Kingdom's flagship pediatric facilities, "GOSH"—the Great Ormond Street Hospital. They were seeking his advice on streamlining the hospital's delivery of health care services.
As director and co-founder of the Management of Variability in Health Care Delivery Program (MVP) at BU's Health Policy Institute, along with MVP co-founder Michael Long, Litvak and his team have been in demand in recent years from around the globe—Australia, Singapore, and now the United Kingdom—for consultation on how to better manage health services, in particular, scheduling surgeries. In hospitals throughout the world, emergency departments are chronically overloaded and patients wait too long for surgeries. "It looks like a worldwide plot," he says, "with the same problems, the same mistakes."
For example, Boston Medical Center (BMC), a BU-affiliated safety-net hospital for low-income, uninsured patients, treats nearly 120,000 patients a year in its Emergency Department, and prior to 2004, the high volume of emergency surgeries caused the postponement of 700 revenue-generating elective surgeries annually. A year later, implementing Litvak's and Long's MVP system, the annual number of postponed surgeries had plummeted to seven.
In addition to a remarkable reduction in the OR logjam, BMC saved money and boosted the morale of overworked nurses in the process. And the number of elective surgeries increased by 20 percent, greatly augmenting the medical center's much-needed revenues.
The solution to BMC's problems was the result of an underutilized discipline: the science of flow management, also known as variability methodology. Several years ago Litvak and Long made a startling discovery: reorganizing the scheduling of elective surgeries reduced the dramatic peaks and valleys in bed occupancy being experienced at the hospitals and medical centers they studied. These peaks in patient demand are at the root of many problems—including emergency department overcrowding, waits, delays, medical errors—and also contribute to rapidly increasing health care costs.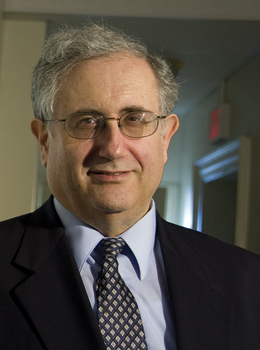 At BMC, Litvak and Long began by rescheduling elective vascular surgeries to reduce the congestion in the "stepdown" unit—where patients who are not sick enough for the intensive care unit (ICU) are housed. Patient flow in the stepdown unit seemed to peak on Wednesday and Thursday. Patients arriving from the operating room were competing for beds with surgical patients being transferred in from the ICU. By spreading out the elective surgery schedule Monday through Friday and having a designated operating room for emergencies, elective surgeries weren't postponed, and there was more time for additional elective procedures. The reorganized schedule also decreased the stepdown unit's nursing hours; with no extra staff needed, overtime pay decreased.
Next they streamlined the cardiac surgery schedule, which also peaked midweek. With the cooperation of a surgeon, for example, a cardiac clinic day was moved to Wednesday in order to perform elective surgeries on Fridays. The two revamped surgery schedules reduced variability in the stepdown unit by 55 percent, and nursing costs dropped by an annualized amount of $130,000.
Together with Brad Prenney, MVP deputy director, and Kathleen Kerwin Fuda, MVP data analysis manager, Litvak and Long have successfully implemented their flow-management system at several hospitals, including Cincinnati Children's Hospital, one of the nation's leading pediatric hospitals. There, waiting time for emergent and urgent surgeries declined by one-third, the number of scheduled surgeries increased by 1,000 annually, and operating-room overtime decreased by 60 percent.
With strong endorsement of MVP findings by the Institute of Medicine of the National Academies and the Joint Commission on Accreditation of Healthcare Organizations, MVP faculty have begun to offer seminars across the country and around the world to teach clinicians, managers, and hospital executives how to implement the methodology. MVP researchers have received a grant from the Robert Wood Johnson Foundation to study stress in nurses due to patient overcrowding.
"We want to verify our theory with real-life practices," says Litvak. "When it works with real people, that's definitely rewarding for us."