Breadth and Depth
Named for BU's first president, the William Fairfield Warren Distinguished Professorships are "the highest honor bestowed upon senior members of our faculty who continue to be involved in research and scholarship, as well as in the civic life of the University," says President Brown.
Last spring, Brown announced the appointment of three new Warren Professors, bringing the total to eight. The endowed professorships are supported by the William Fairfield Warren Fund, and the University hopes ultimately to name as many as 15.
Internationally known as "Bat Man," Thomas Kunz, who celebrated his 40th anniversary at BU last year, has spent the past 45 years researching the winged mammals.
A biology professor as well as the director of the Center for Ecology & Conservation Biology, Kunz has studied bats on three continents. His research made headlines last year when he predicted the possible extinction of the North American little brown bat—a once common and still ecologically essential creature—by a little-understood disease called white-nose syndrome.
"We think we've traced the disease's origin to a fungus found in caves throughout the Northeast," he says. Genetic comparisons indicate a close resemblance to a fungus found in Europe, and Kunz suspects that the invasive species was likely tracked into U.S. caves by European tourists.
Curiously, though, bats in Europe are not dying, indicating that European bats have developed a resistance to the fungus, or that the fungus mutated when it reached the U.S. Either way, Kunz says, the effects of white-nose syndrome—along with another new threat to bat populations: wind turbines—could be devastating.
"Bats eat approximately half their body weight in insects every night during the warm months," he says. "Given that more than one million little brown bats have already died from white-nose syndrome in the northeastern U.S., this means that over 630 metric tons of insects per year are not being consumed. If the species goes extinct, imagine the devastation its demise will have on the agricultural industry."
As a physicist, Eugene Stanley uses statistical analyses to research diverse topics ranging from catastrophic failure cascades in coupled networks to Alzheimer's disease. His most recent project involves developing techniques to predict whether a financial crisis similar to the crashes of 1929 and 2008 has a good chance of occurring within the next 50 years. His prediction? A resounding yes.
"Making sense of complex stock fluctuations is very challenging," he says, "so my students and I try to adapt methods used to analyze other complex signals such as heart rate fluctuations."
A member of the National Academy of Sciences, Stanley has taught at BU for 35 years. In 1973, he spoke out against the decision to deny refuseniks admission to a Russian scientific conference where he was speaking. Security officers escorted him off the stage and threatened to toss him out the top-floor windows of Moscow State University.
Later, Stanley led conference-goers to the home of one refusenik and established an organization that encouraged other foreign scientists to visit the homes of refuseniks. Those efforts, combined with his efforts to uncover the reason why there are so few women in physics, won him the American Physical Society's Nicholson Medal for Human Outreach in 2003.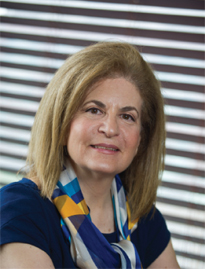 Students who enroll in courses taught by law professor Wendy Gordon get a two-for-one deal. An expert on copyright and trademark law and related fields, Gordon interweaves her classes with material from disciplines other than law. Depending on the course or year, students might read literature by Herman Melville or William Shakespeare, enact a "prisoner's dilemma game" from economics, or study philosophical texts by John Locke.
One puzzle that Gordon has posed to her students compares a parable from Dostoyevsky's The Brothers Karamazov with a scenario drawn from the short story "The Ones Who Walk Away from Omelas" by science fiction writer Ursula Le Guin. In both works, characters are forced to choose between the safety—or sacrifice—of an individual and the well-being of a larger community.
"The law evinces many tensions between the desire to treat the mass of people well, and the desire to respect individual rights," says Gordon. "The distinction between active and passive behaviors relates to this in interesting ways. So does the distinction between harm and benefit. These concepts are like different directions on a moral compass, pulling us this way and that. Through stories and puzzles, I want my students to explore such abstract issues on a day-to-day human level."
Gordon, whose scholarship has been cited in three U.S. Supreme Court opinions, has twice served as chair of the Intellectual Property Section of the Association of American Law Schools.