Michael Zank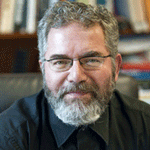 147 Bay State Road, Suite 407
Boston, MA 02215
T: 617.353.4434; F: 617.358.3087
E: mzank@bu.edu
Fall 2017 Office Hours:
Bio
Michael Zank (b. 1958) studied in Germany, Israel, and the US and holds a PhD in Near Eastern and Judaic Studies from Brandeis University. A member of the BU Religion Department since 1994, Zank teaches introductory classes on the Bible, on Moses, and on Jerusalem, and advanced courses in western philosophy of religion. He currently serves as Director of the Elie Wiesel Center for Jewish Studies.
Zank is an expert in German-Jewish intellectual history (Hermann Cohen, Franz Rosenzweig, Martin Buber, Leo Strauss). Currently, he is writing a book on why we (Jews, Christians, and Muslims) care about the city of Jerusalem. Zank blogs on Jerusalem-related matters at http://unholycity.blogspot.com.
For more on Zank see http://blogs.bu.edu/mzank.
Books
The Value of the Particular: Lessons from Judaism and the Modern Jewish Experience
Edited by Michael Zank and Ingrid Anderson
Brill, May 2015
Jüdische Religionsphilosophie als Apologie des Mosaismus
By Michael Zank
Mohr Siebeck GmbH & Company K, 2016


New Perspectives on Martin Buber
(Editor and Contributor)
[Religion in Philosophy and Theology, ed. Ingo Dalferth, vol. 22] Tübingen: Mohr Siebeck, 2006.


Leo Strauss: The Early Writings, 1921-1932
By Leo Strauss, Michael Zank (Translator)
State University of New York Press, 2002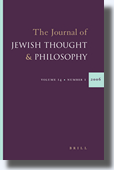 The Journal of Jewish Thought and Philosophy
Editor-in-Chief, Elliot R. Wolfson (New York University), Managing Editor, Dana Hollander (McMaster University), Editorial Board,  Zachary Braiterman (Syracuse University), Catherine Chalier (University of Paris X – Nanterre), Aaron W. Hughes (University at Buffalo), Martin Kavka (Florida State University), Claire Katz (Texas A&M University), Daniel Lasker (Ben-Gurion University of the Negev), and Michael Zank (Boston University)  Brill Academic Publishers
Courses
CAS RN 339/639  The Modern Jew
CAS RN 420/720 Maimonides